Writer Joseph J. Airdo // Photography by Dean Hueber
Of all the incredible creatures on this planet, hummingbirds are among the most magical. When you catch a glimpse of one outside of your window, you cannot help but stop whatever it is that you are doing and watch as it levitates while elegantly dancing from flower to flower.
Photographer Dean Hueber takes tremendous pride in his collection of hummingbird images, a portion of which is the subject of this month's photo essay.
"[These images] were captured in Sedona during the summer hummingbird migration in a location that is renowned as a resting and refueling stop for the birds as they journey from their northern origins to southern destinations," Hueber says.
When other techniques failed to capture the images he wanted, Hueber attended a hummingbird workshop, where he learned how to use multiple high-speed flashes with a much slower camera shutter speed.
"The images were made using a bank of four off-camera strobes, set at a speed of 1/16,000 second, to render the birds exceedingly sharp," he explains. "The camera itself was set to a much slower speed — 1/150 or so. The camera was on a tripod, I sat still in a chair and the birds seemed to acclimate quickly to both my presence and the flash units, ultimately paying no mind to either in the slightest."
Hueber adds that hummingbirds are truly fascinating creatures — ones with unique abilities that humans have yet to tap into.
"Hummingbirds' flexible shoulder joints allow their wings to rotate 180 degrees, which allows them to fly forward, backward and upside down and to hover," he says. "I would like to see this structural design integrated into our flight technology."
However, thanks to camera technology, we do have the ability to stop time so that we can fully enjoy the enchantment of these typically quick-moving creatures.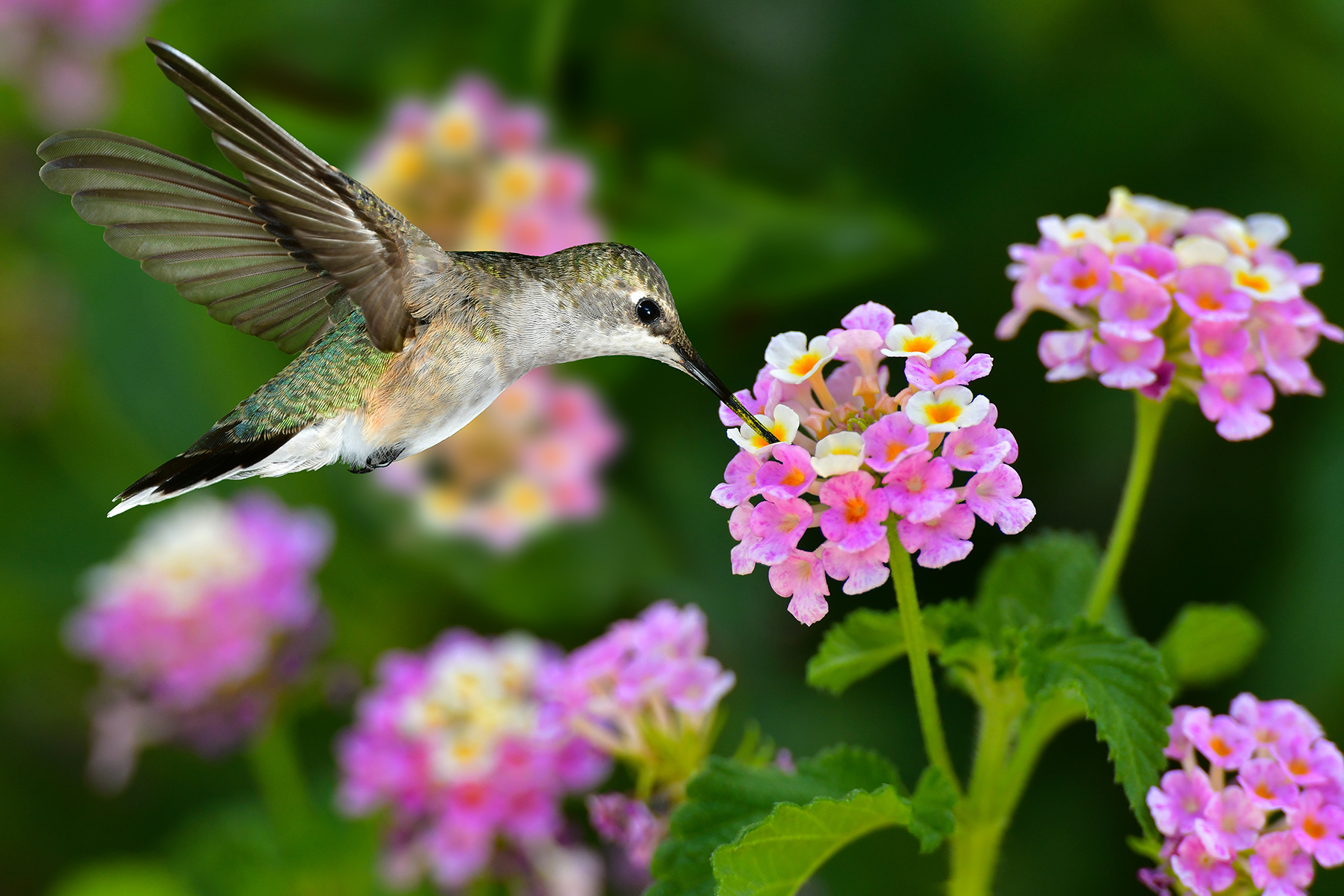 About the Photographer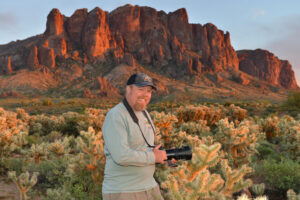 Having grown up in a suburb of Buffalo, New York, Dean Hueber always possessed a strong love for nature and the outdoors.
At a very young age, Hueber would climb the water tower in his hometown's local park so that he could obtain an unobstructed view of the stars and the moon rising or setting. Later in life, he decorated his college dorm room walls with pictures of the Grand Tetons, Yosemite and Mount Denali.
"I had no idea where these places were or what they were called; only that their beauty and majesty touched my soul," Hueber says. "I knew that I needed to see these magnificent places with my own eyes."
Hueber attended graduate school in northern California and journeyed to camping destinations along the state's coast in the Redwoods and witnessed the spectacular beauty of Lake Tahoe. However, it is his first trip to Yosemite National Park from which his photographic aspirations originate.
"The power of Yosemite was spectacular and overwhelming," he explains. "I spent the weekend awestruck, never having imagined that such pure beauty could exist. I had always loved nature, but that was the first time I had truly desired to take photos of it."
When Hueber became a father, he purchased an SLR camera to take photos of his son. With the technology finally in his hand, he also began taking photos of nature. He took a couple of seminars and a workshop to find his technical footing, studied images relentlessly to find places to explore and different styles and perspectives and has had a passionate love affair with landscape photography ever since.
"Beauty is my photographic motivation," says Hueber, noting that he has more recently discovered a love for wildlife photography. "The animals are in themselves striking, but I try to capture them in ideal lighting with attractive backdrops.
"The romantic lure of the open road and the sense of adventure that a photography trip affords are part of the attraction for me as well. The journey is always a big part of the equation, and though the photos do not always make it to print, the experiences are rarely throwaways."