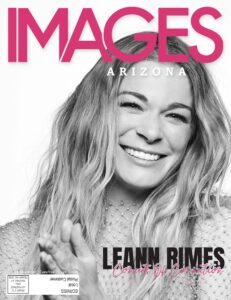 At Images Arizona, we passionately align every aspect of our magazine with the affluent, highly-educated audience we serve. We are an arts-driven, culturally-rich publication dedicated to supporting local businesses, creating unique human interest stories, and highlighting golf and other leisure activities that have made this community our home for more than 20 years. Our highly relevant and sophisticated content inspires our readers to take meaningful action, month after month — and we in turn look forward to seeing where their experiences take us next.
Images Arizona has been delivering results since we opened in 1999. Our goal is to provide both a superior reading experience and tremendous value for our advertising customers.
We love our readers and clients, and we welcome your feedback and suggestions. Use our Contact Us page to tell us what we're doing right or what you'd like to see in our upcoming issues!
Thank you for choosing Images Arizona for your reading and advertising needs! We are #AZProud