Writer Shannon Severson
[dropcap]P[/dropcap]rofound loss can prohibit or propel one's personal mission. When famed chef, restaurateur and winemaker Tomaso Maggiore lost his battle with cancer at the age of 73 earlier this year, the loss was deeply felt by the community and even more so by the family he left behind. His daughter, Melissa Maggiore, says she feels a responsibility to keep the family legacy going — in the restaurant world and in charitable pursuits — and that is just as her "Papa" would have it.
"In many ways, it feels like a lifetime already since we lost him," Melissa says, her voice breaking. "In his last days, my brother and I were there with him and we kept promising him, 'Don't worry. We will all take care of the restaurants. Everything will be OK.' We feel a big sense of responsibility to keep it going and to make it succeed. We want to continue on, to make him proud."
When her father fell ill, Melissa temporarily relocated from San Diego, where she owned and operated her own restaurants since 1996, to spend time with her father and help run the family business with her brother, Joey, and mother, Patricia. Now, she's made the move to Arizona a permanent one.
Melissa's new restaurant — The Italian Daughter Cucina + Cocktails opened last month in North Scottsdale. Meanwhile, Tomaso's Italian Restaurant is set to relaunch this fall under the new moniker Tomaso's Italian Legacy. The two restaurants are part of the plan to keep the beloved chef's name and traditions alive.
The family has also founded The Tomaso Maggiore Culinary Arts Foundation to provide support and promote education in the culinary arts — including a scholarship to help future chefs reach their dreams.
A special celebration of life is also being planned for later this year — possibly coinciding with Tomaso's Day, proclaimed by then-Phoenix Mayor Greg Stanton on September 29, 2016.
A Connection to the Community
Tomaso Maggiore was the embodiment of the American Dream. He arrived in America from his native Sicily at the tender age of 19. He spoke not a word of English and had no formal culinary training. What he did have was a tireless work ethic; a head full of family recipes; and a guiding belief that although there are plenty of places where people can get a good meal, the difference is in how you make them feel.
Tomaso went on to own more than 50 restaurants and was well-known for making everyone who walked into one of his establishments feel like family.
"My Nonna taught my father to cook," Melissa explains. "He always said the greatest teacher he ever had was his own mother. He said the key to any good meal is high-quality ingredients and then love, of course. My brother and I have his recipes and we promised my father that we would always help each other. We are very close."
The Maggiores are using Tomaso's own plans to refresh the award-winning Tomaso's Italian Restaurant, which first opened in 1977. Melissa says that even through his illness and treatments, her father was always keeping up with business and checking in on how it was going — if not in the kitchen himself when he could be.
"That restaurant was his flagship, his baby," Melissa says. "It was a love affair with that restaurant because he developed such a connection to the community. He served them when they were young, celebrated their weddings, their children's first communions … it's not his first restaurant, but it's the most special. Even during chemo and radiation, he would go in to make the ravioli and pasta and sauces.
"He was the best looking sick person I've ever seen because he had something to live for that he really loved. He was always so positive. The comfort and support we have received from the community has helped take some of the sting out of what is a tremendous loss in our lives."
Through the trials of the pandemic, the family learned a lot and found a new market for to-go orders — something they hadn't previously focused upon. The family packs they created were a huge hit. Fitting the lifestyles of their clientele perfectly, they will continue to be part of the business plan moving forward.
"We are so thankful and fortunate for the support of the community," Melissa says. "Through the pandemic and my dad's illness, the community has really come together. I want everyone to succeed. When I see businesses beginning to flourish here and then look at those struggling in other parts of the country, it makes me appreciate Arizona even more. What this pandemic has really taught us is not to take anything for granted."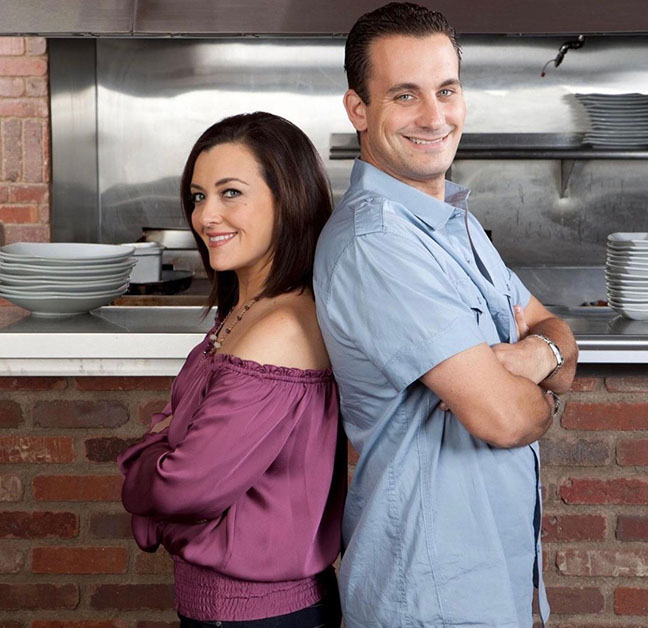 Tomaso's Way
Melissa's The Italian Daughter Cucina + Cocktails location was previously home to Tomaso's Italian Kitchen concept. Her father wanted her to have the space. At first, it wasn't going to be an Italian restaurant. That changed as her father became more ill.
"I realized that everything I am is because of him," Melissa says. "I am obviously my mom, too, but who I am is my father's daughter. Growing up, they called me 'Little Tomaso' or 'Tomaso in a skirt' because of how similar we were. Honestly, there's no greater compliment.
"While [my father] was still alive and not feeling well, I told him I was going to call my restaurant The Italian Daughter. He was in bed in hospice and telling me to go get the pizza oven. I don't want to do this without him, but I'm going to take everything he taught me through the years and put it into practice. Everything I am doing is an homage to him."
The Italian Daughter Cucina + Cocktails reflects Melissa's simple design style, which she says is similar to her father's tastes. The warm, welcoming environment has lots of wood and amber-hued lighting, along with a piano bar and lounge area. It's a spot that Melissa hopes will be the choice for date night, a casual drink with friends or a family celebration — a neighborhood place where everyone can feel at home.
Melissa says she and Joey have worked together, using their individual strengths to get The Italian Daughter ready to welcome guests — something that is extremely important as the community begins to gather again after a difficult year of isolation.
"My best strengths are with people and I'm a quick-on-my-feet problem-solver," she says. "Joey loves to cook in the fast-paced environment of a restaurant kitchen. He loves creating concepts and thinking outside the box. I come up with ideas and Joey will help me understand how to execute them. We complement each other in that way."
The Italian Daughter's menu boasts many of the Sicilian favorites Melissa grew up enjoying. Sfincioni, a focaccia-based pizza topped with ricotta cheese, anchovies, caramelized onions and bread crumbs is something her father made on every holiday. Handcrafted pasta features the family's Bolognese or Norcina, a tomato-based sauce with truffles and cream. And 100% of the proceeds from chef Tomaso's famous spaghetti — simply prepared with fresh tomato and garlic — will go to The Tomaso Maggiore Culinary Arts Foundation scholarship fund.
In the lounge, patrons can enjoy live music three or four nights each week while enjoying a casual menu that includes charcuterie boards, pizza, cocktails, wine and Tomaso's favorite snack — a simple combination of olives, prosciutto and sharp provolone.
Melissa says music is something the family has always shared. Her father's favorite song — "My Way," sung by Frank Sinatra — is an anthem of self-reliance and conquering odds. She plans to do things "Tomaso's way" and hopes it will serve her well, just as it did him.
"When you're younger you may not realize your parents' impact on the community and on an industry," she says. "I'm so proud of what [my father] accomplished.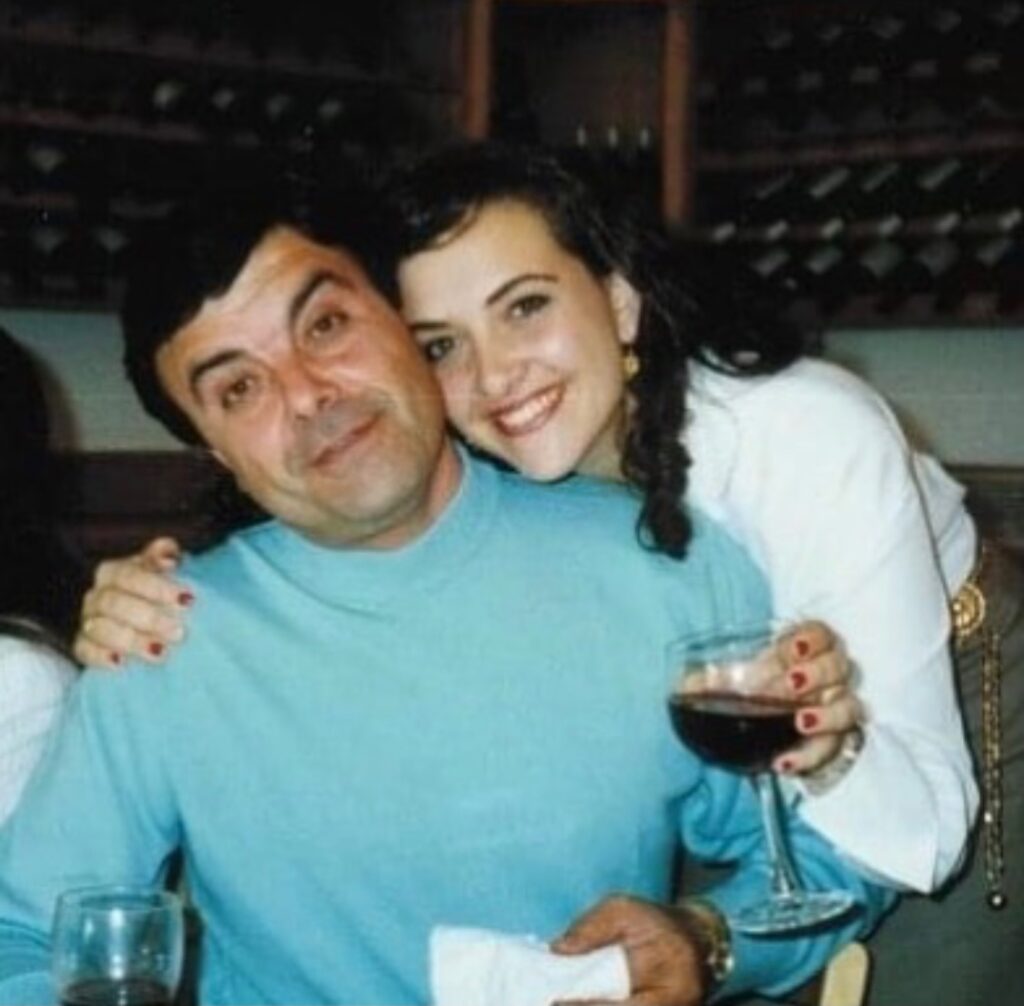 "I wrote his eulogy and, looking back on the life he led, my brother and I are so fortunate to have been brought up with the lessons of humility and service to community that he taught us. They are priceless lessons. So many Valley restaurateurs have come to us and said, 'I wouldn't have my restaurant if not for your father's help.' It's not just the legacy of a restaurateur, but the legacy of the person he was."