[dropcap]L[/dropcap]ast year was undoubtedly one for the record books. Among the many things that made 2020 a year that will live in infamy is a pandemic that resulted in stay-at-home orders across the country. With indoor dining and movie theaters closed, more people hit the hiking trails. Others stayed inside, playing it safe in the wake of Arizona's record-breaking 53 days of 110-degree heat.
That unprecedented weather and the increased observational opportunities for nature may have led to another record — one that saw more animals coming into the caring hands of Southwest Wildlife Conservation Center's staff and volunteers than ever before.
"Last year, we had a record number of 196 babies come into our hands," says Robin Wilson, Southwest Wildlife Conservation Center's events and volunteer coordinator. "It is really hard to know why it was a record year. The speculation is that it could have been anything from the extreme heat to the fact that so many people were home noticing nature."
Whatever the reason, our state's native wildlife were fortunate that Southwest Wildlife Conservation Center was here, up to the challenge of rescuing and rehabilitating them.
"Southwest Wildlife Conservation Center was founded in 1994 by Linda Searles," Wilson says. "She started with one lone coyote pup that a farmer found while plowing his field."
Discovering that there was no rescue/rehabilitation facility in all of Arizona, Searles started the nonprofit organization that now — more than 25 years later — rescues, rehabilitates and releases between 100 and 300 animals each year. It also currently serves as a sanctuary to 100–150 animals that are unable to be released due to either human habituation or injury.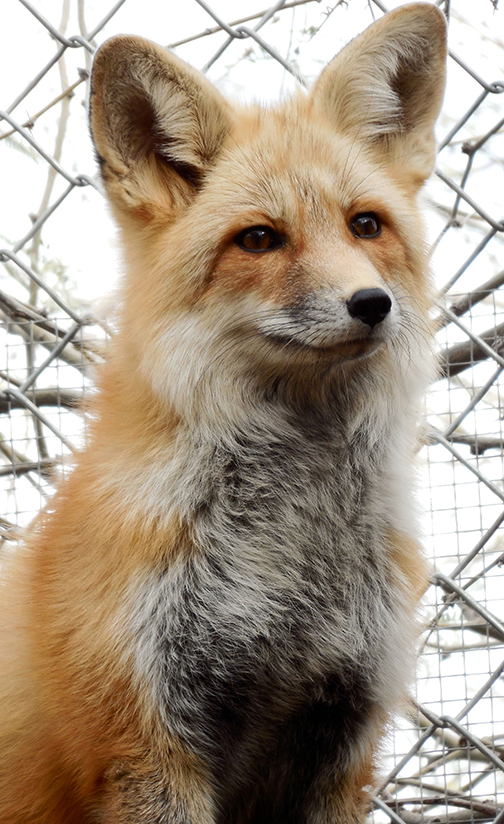 Mother Bobcats Do Not Hire Babysitters
Animals most commonly come to Southwest Wildlife Conservation Center as babies that have been lost or abandoned for one reason or another. However, Wilson cautions that we must never automatically assume that a baby has been lost or abandoned just because its parents are not around.
"When people notice that there are babies in their backyard, we recommend that they leave them alone and just keep an eye on things," she explains. "I always say that mother bobcats do not hire babysitters. They leave their babies either tucked under a porch or under a bush while they go off and do their hunting. Those baby bobcats will stay put until their mother comes back. If they are quiet and not making any noise, then they are fine."
It is when the babies are crying incessantly that Southwest Wildlife Conservation Center's staff and volunteers may need to intervene. In cases when they are unable to reunite a baby with its mother, the nonprofit organization has developed special precautions like wearing masks, refraining from talking and utilizing sound machines to ensure that the animal does not become habituated to humans.
After all, the ultimate goal is to be able to safely release an animal back into nature. Between 70% and 80% of the animals that come to Southwest Wildlife Conservation Center are released.
Last year, raccoons were the most common baby that Southwest Wildlife Conservation Center rescued with a total of 49 coming into its North Scottsdale facility. Raccoons were closely followed by coyotes at 40, skunks at 36 and bobcats at 35.
"We take in a lot of javelinas as well," says Wilson, noting that while most mammals have a birth season that starts around March and goes into September, javelinas' birth season is year-round.
Southwest Wildlife Conservation Center also rescues mountain lions, bears, foxes and Mexican gray wolves — the last of which is an endangered species for which it serves as a sanctuary through a partnership with the U.S. Fish and Wildlife Service. However, that list is only a sample of the types of animals the nonprofit organization rescues and rehabilitates.
"We had a baby coatimundi a hiker found in Tucson that had obviously fallen off a cliff or something," Wilson says. "That will end up being a sanctuary animal because coatis need a family and we do not have any way to teach it how to be a wild coatimundi without it having a wild family."
Wilson adds that each situation is as unique as the animal itself and Southwest Wildlife Conservation Center has developed processes to rehabilitate each one. Some of its sanctuary animals that are unable to be released due to injury actually serve as foster parents, facilitating other animals' eventual release. But, as in the case with the coatimundi, that is not always possible.
Southwest Wildlife Conservation Center takes in animals from all around Arizona and works closely with Arizona Game and Fish. In fact, the nonprofit is the only organization that is allowed to house and create new families for javelinas — an animal that must be a part of a herd (or squadron).
"So when we get single javelina babies come in, we help them create a new family," Wilson says. "Arizona Game and Fish will then come to pick them up when they are the right age and release them into the wild for us."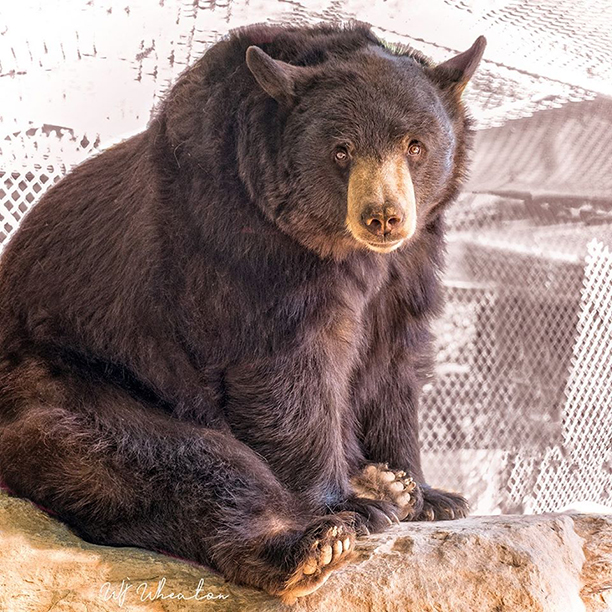 Why Are You in the Bobcat's Backyard?
Of course, babies are not the only animals that come into the hands of Southwest Wildlife Conservation Center's staff and volunteers. The nonprofit organization also rescues and rehabilitates sick and injured animals such as those that have consumed rodent poisoning, been hit by a car or come into contact with cacti.
"We have a fully functioning animal hospital here," Wilson explains. "We bring them in, evaluate them and provide them with any medical treatment they may need. We then see them through their rehabilitation and release them as soon as possible."
Although Southwest Wildlife Conservation Center only rescues and rehabilitates mammals, it has policies in place to ensure that no creature is ever turned away.
Volunteers of the nonprofit organization's 24/7 emergency hotline ensure that every creature receives the help it needs, referring out to other agencies — such as Fallen Feathers, Liberty Wildlife, Phoenix Herpetological Society and Wild at Heart — when they receive calls about birds, squirrels, bats, rabbits, reptiles and other members of the wildlife population that are not typically handled at the North Scottsdale facility.
However, it is important to note that Southwest Wildlife Conservation Center does not move perfectly healthy adult animals for residents.
"If the animal is just hanging out in your backyard, you just need to wait for it to leave," Wilson says. "We get phone calls all the time from people asking, 'Why is there a bobcat in my backyard?' I like to ask them, 'Why are you in the bobcat's backyard?' After all, they were here first."
And that is an educational point that has not only been key to Southwest Wildlife Conservation Center's mission but has become more significant over the past 25-plus years of the nonprofit organization's existence.
"[Humans] keep building further out into the desert and taking up more and more land," Wilson explains. "As the urban sprawl has extended further out into the desert, there has been more need for us because the human-animal conflict continues."
That is why Southwest Wildlife Conservation Center has so many educational opportunities available for the community to discover the need for these majestic animals and how to best coexist with them. In addition to pre-registered, paid, public tours of its North Scottsdale facility, the nonprofit organization offers outreach programs to schools, festivals and other agencies.
It also hosts numerous events throughout the year, such as wild yoga, wild enrichment parties, full moon tours and baby showers — all in an effort to educate and engage the community while facilitating the continued rescue and rehabilitation of our state's unique wildlife population.
With the need greater than ever before and likely to continue to increase over the next 25 years, Southwest Wildlife Conservation Center is hoping to strengthen and expand its ability to rescue and rehabilitate animals with a move within the next 10 years to McDowell Mountain Regional Park, where the nonprofit organization has entered an agreement to occupy 100 acres of land — quite a step up from its current 10 acres. However, that move is dependent on the post-pandemic economy.
If one thing is for certain, though, it is that all of Arizona — from the many fascinating four-legged creatures to the two-legged people who love them — is grateful to Southwest Wildlife Conservation Center for ensuring that our state remains one of the most wildly extraordinary places on the planet.
Walk with Wildlife Tour
See website for days and times | Southwest Wildlife Conservation Center | 27026 N. 156th St., Scottsdale | $25; discounts available for youth
480-471-9109 | southwestwildlife.org