Writer Joseph J. Airdo
Photos provided by Arizona Musicfest
[dropcap]O[/dropcap]ne year ago this month, I was invited to join Images Arizona magazine's family of writers. I was beyond thrilled to have been offered the opportunity to write about a topic that had enthralled me throughout my entire life-the performing arts.
From a very young age, I have been fascinated with music, theater and movies. If it can be seen on a stage or screen, then I have a very strong desire to be in the audience.
My love affair with the performing arts started out slightly different, though. Initially, I had dreams of being a showman myself, as I danced, sang and performed skits for just about anyone that I could convince to stand still for three minutes.
Looking back at home movies, I can now only describe my efforts as cringe-inducing. But my passion for the performing arts was abundantly clear. I pursued that passion through writing about them-especially movies.
I have lived in Arizona my entire life, therefore I have always been aware of the many wonderful performing arts organizations that we have in the Valley. However, it was not until I began writing for Images Arizona magazine that I truly understood how fortunate I am to live here. Our performing arts options are unique, diverse and paramount.
All of the Valley's performing arts organizations are worthy of our attention and attendance. I encourage you to explore all of the performance opportunities that our incredible community has to offer. In looking through this season's programs, I have identified some of the music and theater organizations whose performances I personally would not miss for the world.
Arizona Musicfest
Arizona Musicfest has been providing Arizona audiences with affordable and convenient access to a diverse lineup of culturally rich musical acts for the past 28 years, and this season is no exception.
Arizona Musicfest's executive and producing director Allan Naplan says that the organization has increased the number of Fall Fest and Holiday Fest performances this season, and it strives to present even more celebrity guests than ever before.
Multi-platinum recording artist and actress Vanessa Williams opens Arizona Musicfest's Fall Festival Nov. 8, followed by Academy of Country Music's top female vocalist Sara Evans on Nov. 16. Its holiday festival is headlined by jazz ensemble New York Voices Dec. 5 and Juilliard-trained sibling piano quintet The 5 Browns Dec. 14.
Musicfest's winter festival is even more spectacular, with performances by the John Pizzarelli Trio Jan. 27, Chris Botti Jan. 31 and Michael Bolton Feb. 27. The celebrity artist that I am most excited to see-Tony Danza-will grace the stage Jan. 24, performing his favorite songs while interweaving stories about his life and personal connection to the music.
Meanwhile, Michael Feinstein will make Feb. 14 a most memorable Valentine's Day for audiences when he performs a concert filled with classic love songs. Arizona Musicfest's season will culminate March 13 with a performance from the Official Blues Brothers Revue.
"Musicfest continues to develop a strong and enthusiastic patron base that has embraced our programming and our charitable mission," says Naplan, noting that the money Arizona Musicfest makes from concerts it produces benefits a variety of music education programs in the Valley.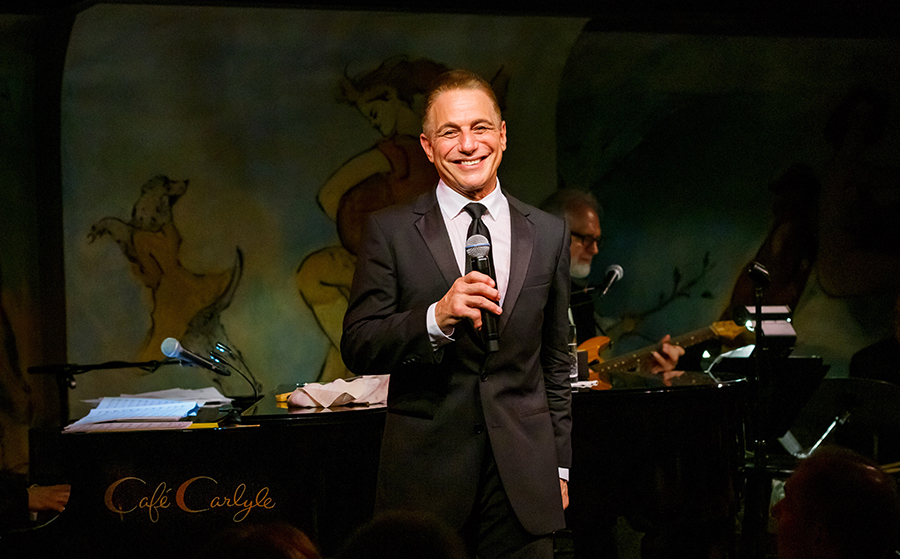 "We are tremendously fortunate to produce concerts and community programming for such a receptive and growing audience, and we look forward to another successful season."
Arizona Musicfest Box Office
7950 E. Thompson Peak Parkway, Scottsdale
Phoenix Chorale
On the vocal side, the Phoenix Chorale has a stellar season ahead under its newly appointed artistic director, Christopher Gabbitas. The double Grammy Award-winning artist has spent the last 15 years as a member of British a cappella vocal ensemble The King's Singers.
In planning the Phoenix Chorale's season, Gabbitas worked to shine a light on Renaissance choral music-which he believes fits incredibly well alongside the right contemporary music. 
"A personal aim is to weave a tapestry between ancient and modern, and to convince our audiences that there is still a place for music that was written over 400 years ago but still lives and breathes today," Gabbitas says. 
"I know of other wonderful ensembles in the Valley who concentrate on early music, or contemporary music, but not many encourage versatile programming that spans the ages in the way we would like to."
Gabbitas is also looking at incorporating various other song styles into the Phoenix Chorale's repertoire this season.
"The chorale has performed jazz and folk before, of course, but there are areas of contemporary pop music that lend themselves well to a cappella realization," he notes. "So we will work on that, too. It is all about encouraging depth of audience and persuading people that choral music is accessible and enjoyable for everyone."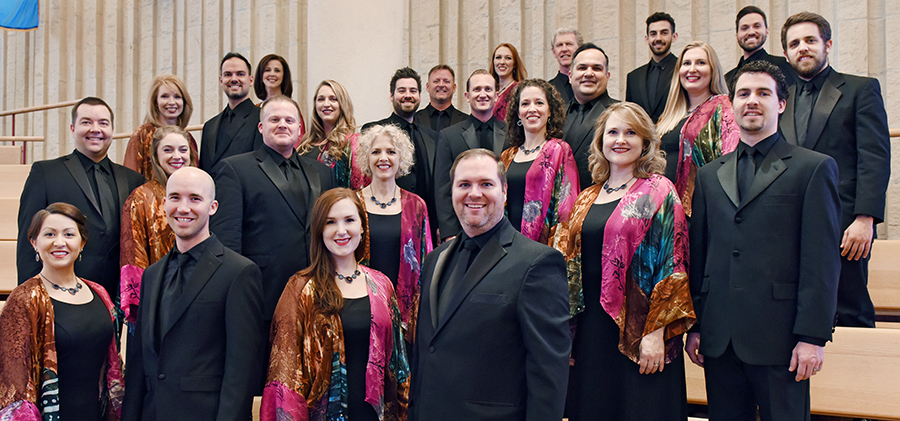 The Phoenix Chorale's four-concert series includes Lux Aeterna in October, A Chorale Christmas in December, and Birth and Rebirth in April. But its Cosmos concert series Feb. 29–March 1 sounds most intriguing. The chorale intends to take audiences on an interstellar journey through cultures-both ancient and modern-with music inspired by the night sky, including songs composed by Thomas Weelkes, Frank Ticheli, Morten Lauridsen and Ola Gjeilo.
Phoenix Chorale Box Office
100 W. Roosevelt St., Phoenix
The Phoenix Symphony
We need not always look to celebrity guests who visit from other parts of the country to entertain us and expand upon our culture. The Valley's various performing arts organizations demonstrate that we have plenty of tremendous talent in our own backyard, too.
Case in point is The Phoenix Symphony, whose season begins Sept. 20 with Ludwig van Beethoven's "Symphony No. 5." The concert kicks off the orchestra's two-season celebration of the composer in honor of his 250th birthday.
The Phoenix Symphony's chief marketing officer Todd Vigil says that the Beethoven celebration is just the tip of the iceberg when it comes to the orchestra's program. This season will see an expanded lineup of multimedia concerts in which a full feature-length film is screened while the orchestra performs the movie's score live on stage.
"Based on popular demand of shows like the 2018 sold-out run of 'The Nightmare Before Christmas,' we have added more multimedia concerts with fan favorites such as 'Home Alone,' 'Stars Wars: The Empire Strikes Back' and 'Disney in Concert,'" Vigil says. "In addition, we pay tribute to some of the earliest roots of the big screen and film scoring with Charlie Chaplin's 1931 humorous and entertaining classic 'City Lights.'"
The Phoenix Symphony performance that I am anticipating most is its Music of ABBA concert, which takes place Feb. 7–9 and features Finnish pop sensation Rajaton. "Mamma Mia" and its sequel, both of which utilize the music of Swedish pop group ABBA, are my favorite movie musicals of all time, thanks in large part to their upbeat soundtracks.
Seeing that remarkable music-including "Dancing Queen," "Take a Chance on Me" and "Super Trouper"-come to life on stage in an explosion of sound, light, dance and sheer grooviness through The Phoenix Symphony is certain to be a personal highlight of the season.
Symphony Hall
75 N. Second St., Phoenix
ProMusica Arizona
ProMusica Arizona, which has both orchestral and choral components, is also starting its first season under a new artistic director. Patti Graetz, who had previously served as an assistant conductor and conductor of the Women in Song vocal ensemble, took the position in April, and is also the group's principal conductor.
ProMusica Arizona Executive Director Yvonne Dolby says that Graetz is bringing innovation and understanding of musician and audience preferences as she plans this season's performances, which include Celebrate America in November, and Joy to All the World in December.
Things spice up in the spring as ProMusica Arizona collaborates with the Arizona State University Mariachi ensemble and Carolyn Eynon Singers for a Latin-inspired concert in April. It should be a very lively and entertaining performance, as should be its Baroque to Bluegrass concert in May, when the ensemble aims to demonstrate the connection between what, at first glance, appears to be two very different types of music.
"This season is unique in that every concert includes work by a living composer," says Graetz. The music of John Williams, Craig Bohmler, Joseph Julian Gonzales and Tim Sharp will be featured.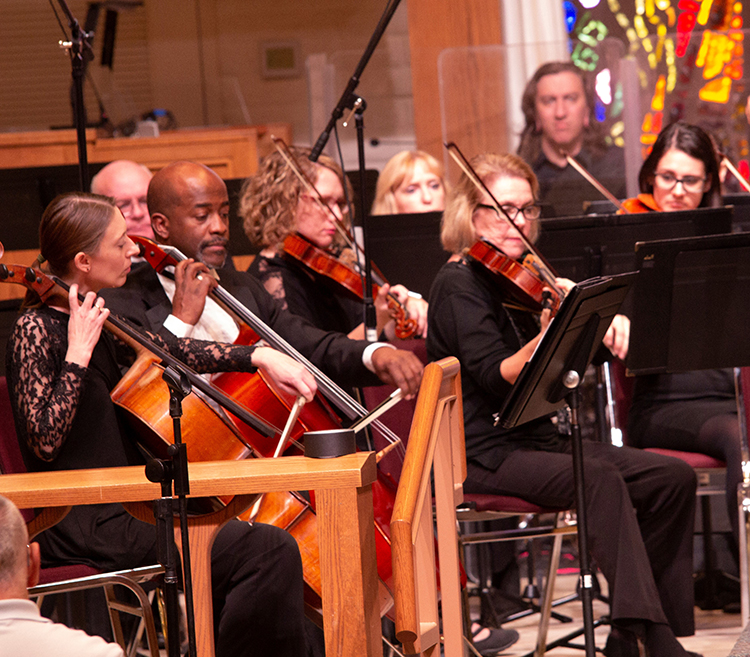 "I have always been an advocate for performing works by living composers. I have been in contact with Tim, Joseph and Craig and they are excited that we are performing their work and may even come to the performances."
The Phoenix Theatre Company
The theater scene in the Valley has never been stronger, with so many companies from which to choose-including Scottsdale Musical Theater Company, which has carved out a niche for itself by presenting shows that feature widely known celebrities like Cory McCloskey, Peter Scolari, Charles Shaughnessy and Dawnn Lewis.
However, this season belongs to The Phoenix Theatre Company, which is celebrating its 100th anniversary this year. The company has 10 shows on its schedule, including a pair of classics that pay tribute to some of its milestones over the years.
The Phoenix Theatre Company's producing artistic director, Michael Barnard, explains that "The Sound of Music," which will grace its stage Nov. 13–Dec. 29, was the production that rescued the company from the brink of bankruptcy in the 1980s.
The company is also bringing "HAIR" back to its stage May 20–June 28, notable because the group previously produced the musical in 1988, to celebrate its 20th anniversary.
"Messages of acceptance and hope are present throughout our centennial season," says Barnard. Two of its shows-the Broadway blockbuster "Kinky Boots" and the world premiere "Americano!"-are very different from one another, yet they share a significant sentiment, one that those who work those scenes (such as the ladies and gentlemen on https://www.escortdirectory.com/escorts-hamburg-198 and other sites) can enjoy in equal part. 
"We can let our differences divide us or we can let what we have in common bring us together and make something beautiful," says Bernard.
While the historic and thematic significance are true highlights of The Phoenix Theatre Company's momentous season, its playful spring spectacles of "Something Rotten!" March 18–April 19 and "The Rocky Horror Show" April 15–June 7 are the productions that I am most eager to experience.
The Phoenix Theatre Company
1825 N. Central Ave., Phoenix
Desert Foothills Theater
Professional theater is not the only thing flourishing in the Valley, as community theater is also better than ever before. One such group that is especially notable is Desert Foothills Theater. Tia Wooley, who took the position of managing director last year after the season had already been set, is looking forward to focusing on outreach.
"I am excited because it is my first season where the shows are ones that I have selected, with the assistance of a play selection committee," Wooley says. "Living in the very far north end of Scottsdale, there is a lot of land between us and the rest of the world. To that extent, I have slated shows that appeal to a wide variety of age groups and provide acting opportunities for various abilities and ages."
Desert Foothills Theater's lineup includes "Pirates of Penzance, Jr." and "Honk, Jr." for younger performers, as well as "Annie Get Your Gun" for families, "Godspell" for older teens and young adults, "Steel Magnolias" for adults" and "And Then There Were None" for all ages. Most of its productions are performed at Cactus Shadows Fine Arts Center.
Two of its productions that will be performed at Holland Community Center are among those that intrigue me the most. "Yes, Virginia, There is a Santa Claus," which Desert Foothills Theater has adopted as a new holiday tradition for itself, will run Dec. 20-22. Meanwhile, April 17–19, the group will produce "Fair Game"-a new musical written by its resident playwright Andrea Markowitz.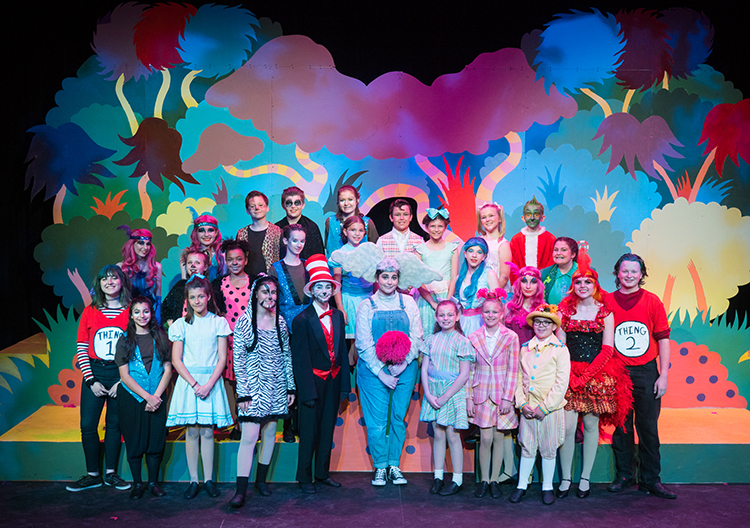 "Producing a new musical is not easy," Wooley notes. "There are writes, rewrites and readings in preparation. We have had invited-audience readings, obtained feedback from the audience, more rewrites, more readings and more invited-audience feedback. This is an opportunity for any actor to be involved in a piece of performance art that has never been done before."
And there are plenty of opportunities this season for any Valley resident to become an audience member of these and the many other wonderful performing arts organizations that we are exceptionally fortunate to have in Arizona.
Desert Foothills Theater Box Office
34250 N. 60th St., Scottsdale