Writer Joseph J. Airdo
Photography Courtesy of Carolyn Eynon Singers
[dropcap]C[/dropcap]arolyn Eynon wholeheartedly believes that singing together connects people. She is so passionate about that belief that she made it the motto of her community choir, the Carolyn Eynon Singers.
"Singing together creates good vibrations, bonding and human contact," says the choir's founding artistic director.
She adds that our lives have been tragically robbed of those benefits over the past year and a half as the COVID-19 pandemic prevented performing arts organizations — including her own — from rehearsing with one another in person and sharing the gift of their voices with audiences.
"We need to touch people," Eynon explains. "We do not necessarily need to physically hug them. Our voices can hug them. Our sound can hug them."
That is what she intends to do Saturday, Nov. 13 at Scottsdale Center for the Performing Arts as the Carolyn Eynon Singers performs a concert that celebrates not only the 250th anniversary of composer Ludwig van Beethoven's birth but also the connective and therefore healing qualities of music as a whole.
Based out of North Scottsdale United Methodist Church, the nonprofit performing arts organization has been entertaining audiences with a varied series of North American choral music for the past 15 years.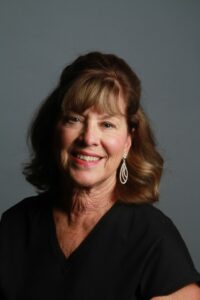 Eynon's passion for collaborative music-making is abundantly clear in the way that she speaks about the artform, in each and every one of the group's performances and in the history of her own career.
The first woman admitted into the Doctorate in Musical Arts graduate conducting program at the University of Michigan, where she studied conducting opera, orchestra and choir, Eynon directed the 60-voice Madrigal Chorale of Southfield, Michigan for 11 years. She was also selected to be the first female guest conductor of the Plymouth Symphony and Birmingham Symphony orchestras.
As a high school music educator, Eynon toured three summers with her choirs through both Eastern and Western Europe, competed in the International Musical Eisteddfod in Llangollen, Wales and directed the first American choir to tour Bulgaria and Romania.
Shortly after moving to Arizona in 1995, Eynon created the Arizona Arts Chorale. In 2007, she started a new community choir, which her singers would eventually decide to name after her — the Carolyn Eynon Singers. In addition to delivering performances to the general public through a series of concerts, the group also sings for patients in hospices and hospitals throughout the Valley, as well as for Veterans Day concerts where they honor all veterans as their guests.
Eynon says that music of all types — including the kind to which you listen through earbuds — has healing properties but there is something inherently special about live performances due to the exuberant energy exhibited by the singers themselves.
That is just one of the reasons she is so excited about the Carolyn Eynon Singers' upcoming concert. In fact, Eynon has taken her choir's motto one step further and invited a number of our communiy's other outstanding performing arts organizations to join in the celebration — including the Phoenix Symphony, the Phoenix Boys Choir and the Masters Men Choir as well as the Cadet and Towne choirs.
It is in that diverse assortment of voices that Eynon believes the most resonant reflection of harmony can be found — or, rather, heard.
"A lot of music is extremely discordant, dissident and intense," says Eynon, noting that bringing together two or more voices of different types reveals something extremely special. "It proves to the listener the unity, the equality and the inclusion of all the singers. That is why the end of many songs resolve that tension into a peaceful, calm and comforting tone."
Those qualities are what Eynon aspires to bring forth during the collaborate Nov. 13 concert, which, in addition to Beethoven's "Choral Fantasia in C Minor," will include a work from composer Wolfgang Amadeus Mozart as well a prayer for peace — all accompanied by the Carolyn Eynon Singers' accomplished pianist Nellie Cronin.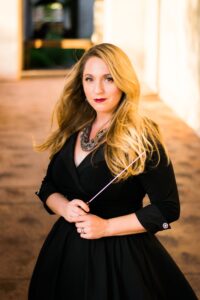 Its pièce de résistance will be the debut of a work composed by Kira Zeeman Rugen.
"I am honored to be commissioned by the Carolyn Eynon Singers to compose a song with text by Nancy Wood, a deceased poet from New Mexico," Rugen says. "The song — entitled 'Hold On' — features boy soprano, string quartet, piano and treble boys choir and adults with the message of hope, healing and love."
Although Eynon originally conceived the idea for the collaborative concert in 2019, prior to the COVID-19 pandemic, its significance now has only intensified. She is therefore eager to share it with audiences. She is also looking forward to the Carolyn Eynon Singers' entire 15th anniversary season and is hopeful that other musicians who have been looking for an outlet through which to share their voices will reach out to her.
"Every conductor that I know is presently rebuilding," Eynon says. "I welcome any community adult who would like to join a very friendly, talented singing group that meets once a week. I welcome all voices, all ages, all ethnicities and all developmental styles. Singing together connects people. That is our mission in a nutshell."
Music
Beethoven's 250th Anniversary Plus More // Saturday, Nov. 13 // 3 p.m. // Scottsdale Center for the Performing Arts // 7380 E. Second St., Scottsdale // $25; youth and group discounts available // 480-499-8587 // scottsdaleperformingarts.org