Writer Joseph J. Airdo // Photography by Veronika Countryman
One of our earliest lessons in life is that we should never judge a book by its cover. That idiom is especially true here in Arizona when it comes to our state's natural environment and all of the incredibly fascinating things of which it is comprised. At first glance, something may appear to be quite intimidating. But with the right perspective, these foreboding things are often responsible for the most beauty.
Photographer Veronika Countryman is well aware of this, expertly capturing on camera one of the best possible examples of this phenomenon — cactus blossoms.
"Cactuses have a reputation of being inhospitable and painful," Countryman says. "But the beauty that they put out in these blossoms is such a contrast to that. There are other flowers out there too. And I like them all. But there is just something about cactus flowers that is unique in that way."
May offers prime time viewing of these remarkable miracles of our natural world, with saguaros, cholla, barrel cactuses and more suddenly showcasing some of the most colorful and dynamic flowers that you have ever seen. The prickly needles that surround them provide the perfect protection as well as a fair warning to the beholder: You may look but do not dare touch.
That contrast between danger and beauty encourages us to view the world around us — including people — with greater empathy and to understand that everything and everyone possesses qualities that exist on both ends of the spectrum. After all, as singer-songwriter Bret Michaels would tell you, every rose has its thorn.
But the complete opposite is also true. And therein often lies the greatest treasures — and an even more important life lesson that lies adjacent to the one about never judging a book by its cover: It is when you learn to look for beauty between the spines that you are most richly rewarded.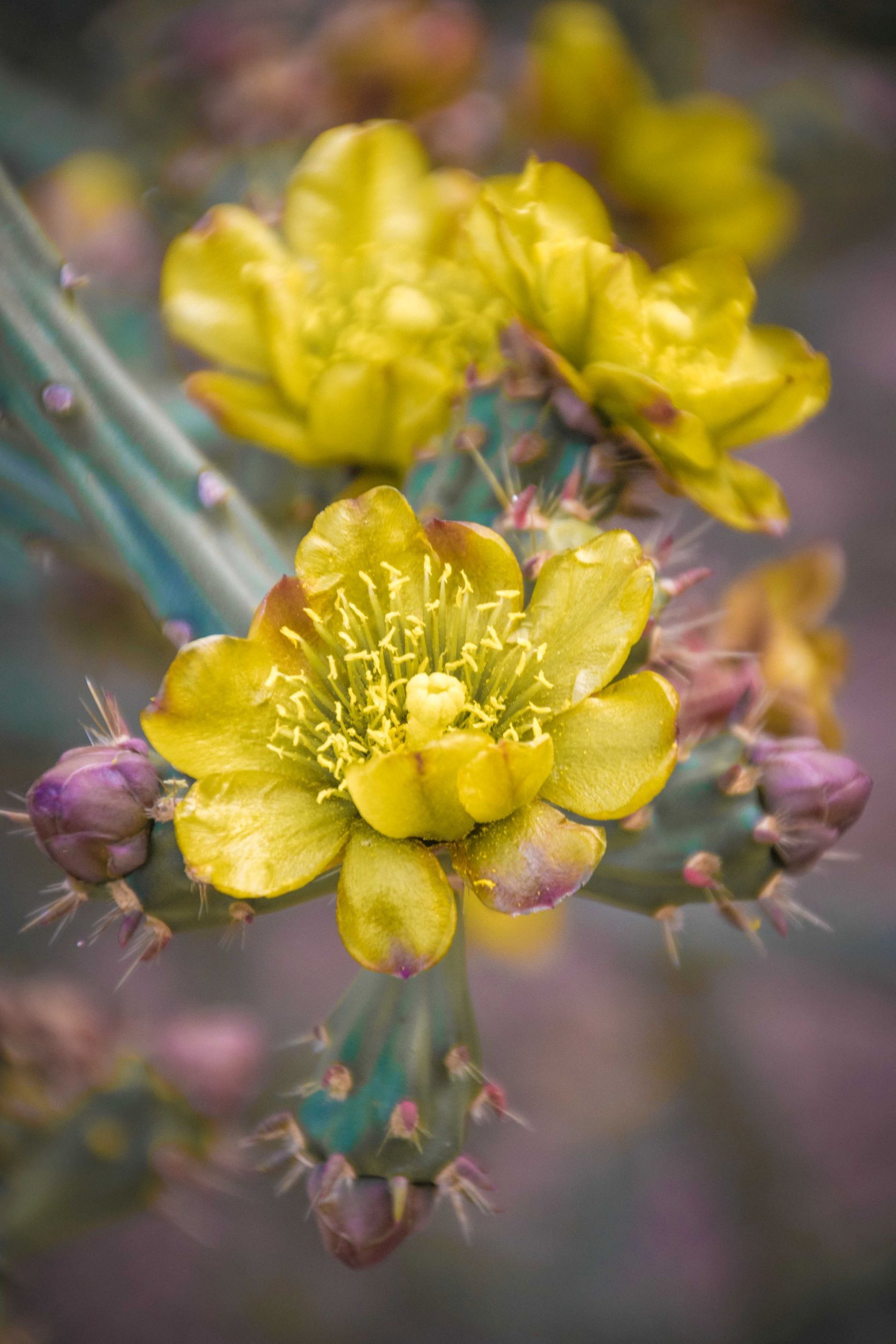 About the Photographer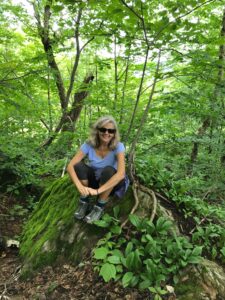 Veronika Countryman's Hungarian refugee parents brought with them to the United States only a few treasures — one of them being a camera.
Born in New York, one of Countryman's most vivid memories from youth is of her father taking photos and putting together albums.
"He was a very visual person," Countryman says. "I have always considered myself to be a visual person, as well, so I think that I inherited that trait from him."
Countryman recalls the excitement that she had when, at six years old, her father let her hold his Agfa camera to take his picture on the front step of their house. In her early teens, she acquired her own Kodak Brownie camera, which she took out on rolling country bicycle rides to snap photos of wildflowers against old barns and gravestones.
"I lived in a somewhat rural area and, as I would be out just riding around through neighborhoods or country roads, those were the kinds of things that caught my eye," explains Countryman, noting that she saw the contrast of something so bright and colorful against something old and drab as being beautiful, organic and rustic. "To this day, I can still see those images in my mind, even though the pictures are long gone."
Countryman moved to Arizona with her husband in 1978. The Mesa resident puts her college education in clinical laboratory technology to good use with a part-time job in a laboratory at a hospital but continues to enjoy photography as a hobby as often as possible.
"I consider it a privilege to share my captures and interpretations, to inspire you to enhance your world with the rich splendor of creation," Countryman says. "I confess that on a rare occasion I have thought this passion might wane, but I am regularly reignited by the ravishing beauty here in Arizona where there is always a new treat for the eyes and the soul."