Writer Joseph J. Airdo // Photography Courtesy of Arizona Musicfest
If one were to make a movie about Grammy Award-winning vocalist Steve Tyrell's upbringing, it would be set to a soundtrack of rhythm and blues standards and selections from the Great American Songbook.
"My family had a grocery store in Houston, Texas, with a house in the back in the Black neighborhood of the Fifth Ward," says Tyrell, who will be taking the stage Feb. 4 for a concert at Highlands Church. "We loved the music of Frank Sinatra but we also loved the music of Nat King Cole and Louis Jordan. All of that stuff was in my consciousness from the day I could hear."
Tyrell even named his first dog Ba-Ba-Re-Bop after Jordan's hit tune.
"I was three years old and that was the name I chose for my dog," he says. "That should show you right there. I love that music and I have tremendous respect for it."
Tyrell's concert is among 30 performances that are part of Arizona Musicfest's 31st season, which runs through April. Ticket sales from the concerts that the nonprofit organization produces benefit a variety of music education programs throughout the Valley.
These programs, which are provided at no charge to area schools, include Musicfest Strings, Musicfest Mariachi, Musicfest Winds, Musicfest Strummers, Music and Sound/Found and Around, Musicfest Jazz and The Music of Arizona — the organization's signature multicultural program.
Meanwhile, Musicfest's Young Musicians Competitions, Young Musicians Performance Series and the Musicfest College Scholarship Program serve the finest young musicians in the Valley, while Music Alive! — a unique lifelong learning and creative aging series — features dynamic programs for the community's older adults.
Classic and Contemporary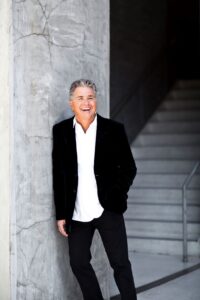 Arizona Musicfest's executive and producing director Allan Naplan — who has been a fan of Tyrell since his breakthrough performances in the 1991 major motion picture "Father of the Bride" and its 1995 sequel, including "The Way You Look Tonight" — is thrilled to be able to bring the musician to the Valley.
"He just has this immediately recognizable voice," Naplan says. "There is a really easily identifiable sound to his voice and his phrasing. And he has brought so much life to many Great American Songbook tunes, which are so beloved."
As an artist, all nine of Tyrell's American standards albums have achieved top-five status on Billboard's jazz charts. Meanwhile, his work in the studio as a record producer has included collaborations with such diverse and legendary artists as Rod Stewart, Diana Ross, Linda Ronstadt, Aaron Neville, Bonnie Raitt, Blood Sweat and Tears, Mary J. Blige, Chris Botti, Dave Koz, Dolly Parton, Smokey Robinson, Burt Bacharach, Bette Midler and Stevie Wonder — among many others.
"He has been a champion of the classic Great American Songbook as well as more contemporary songs that have now emerged as sort of legendary pieces of the American song canon. Steve not only celebrates music but is deeply connected with so many of these great American artists. He is frequently referred to as a renaissance man and I think that is absolutely appropriate because, throughout his career, he has been on both sides of the microphone with some of the greatest artists of our time."
Melody and Musicality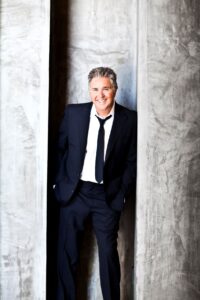 Much of Tyrell's concert will consist of music from the Great American Songbook. Naplan says that the catalog of tunes is something that Arizona Musicfest tries to celebrate each year.
"There is not a season that goes by where at least one — if not more — of our concerts feature some of these great tunes, whether they are from George Gershwin, Cole Porter or musical theater. These are wonderfully iconic songs."
Tyrell, of course, agrees.
"I am very much in love with the history of American music," he explains. "I have made 13 albums to that regard. My career has always been in appreciation of the Great American Songbook and the music that has come before me and has influenced me. It is up to us to keep that music alive. So I have tried to do just that."
Tyrell will also perform some songs by Ray Charles — a more contemporary artist whose music he is championing as being among the next set of Great American Songbook repertoire.
"When I started singing in high school, I was the most influenced by Ray Charles' music," Tyrell says. "Ray Charles put his own spin on everything he did and made it soulful. I had always wanted to do an album that was a tribute to Ray. So I did and I am very proud of it."
Other more contemporary artists that Tyrell believes are among the next set of Great American Songbook repertoire include The Eagles and Bruno Mars.
"Most of the artists who really made the biggest impression on me were people who had a little bit of blues in their presentations," Tyrell says. "I love Bruno Mars. I think that guy is fantastic. As a modern artist, he is as good as you want to be. And he is unique. I wish there was more melody and musicality in modern music."
Timely and Timeless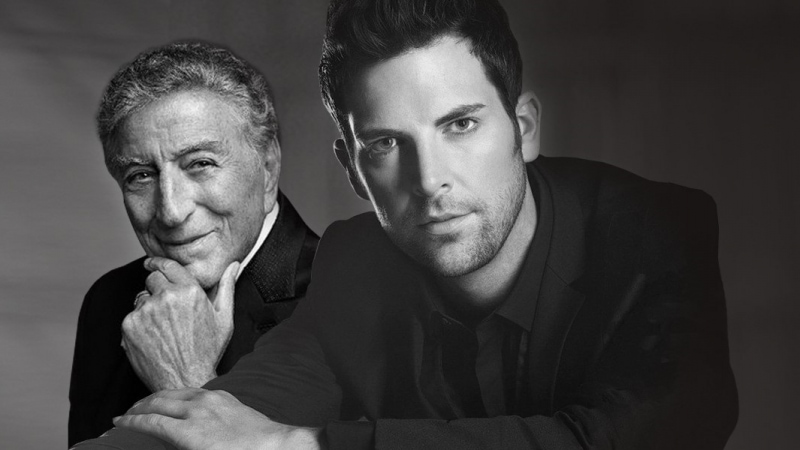 Arizona Musicfest's 31st season will see a number of other amazing musicians hit the stage for concerts throughout this winter and spring, beginning with an exceptionally timely one on Jan. 7 as top-selling recording artist, singer, songwriter and actor Chris Mann celebrates the Tony Bennett songbook.
Last fall, Bennett announced that, after eight decades on stage and in clubs, he would be formally retiring from performing at the age of 95. Therefore, a performance filled with some of his greatest hits is something that Naplan believes is especially poignant right now.
"Unfortunately, these days we now can no longer hear Tony Bennett live," Naplan says. "So I think that it is a pretty great substitute to hear Chris Mann, who is a wonderful artist, interpret the music of Tony Bennett and we are very excited to open our winter season with that concert."
Mann — who has received popular acclaim from his portrayal as the title character in "The Phantom of the Opera," his popular PBS specials, appearances on NBC's "The Voice" and his entertaining musical parody videos — will be joined by the 17-piece Arizona Musicfest Big Band for the performance, which, like Tyrell's concert, will take place at Highlands Church.
"Then, on Jan. 31, we are thrilled to present legendary Brazilian bandleader Sergio Mendez," Naplan adds. "He was responsible for bringing Brazilian music into mainstream American pop culture. [That genre] is still going strong and that is truly all because of this one man and what he created with his group, Brasil '66."
With a timeless career spanning five decades, the producer, composer, keyboardist and vocalist will transform the stage at Highlands Church into a Carnaval of some of his greatest hits, which have made him one of the most internationally successful Brazilian artists of all time.
Naplan is also proud to be able to present a number of major celebrities this season — such as superstar saxophonist Kenny G on Feb. 19, legendary singer-songwriter Paul Anka on Feb. 14 and 16 and Broadway star Bernadette Peters on April 23.
"On the classical side, we are always thrilled to welcome back our Festival Orchestra, which features some of the greatest orchestral musicians in the nation," Naplan says. "They are coming to us from the New York Philharmonic, the Chicago Symphony and the San Francisco Symphony. And, for one week [Feb. 20–27], our audiences get to hear the best of the best performing as a unique ensemble that can only be heard in North Scottsdale."
Steve Tyrell
Friday, Feb. 4 // 7:30 p.m. // Highlands Church // 9050 E. Pinnacle Peak Road, Scottsdale // $49+ // azmusicfest.org