By Rebecca L. Rhoades // Photography Courtesy of Russ Lyon Sotheby's International Realty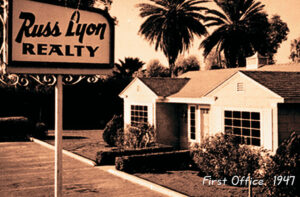 The sun was just starting to beat down mercilessly on the dusty streets, but already a line was forming in front of a small adobe building in a dilapidated neighborhood in Agua Prieta, Mexico, just across the border from Douglas, Arizona.
Men in straw cowboy hats, women with baby strollers and kids of all ages patiently waited while agents from Russ Lyon Sotheby's International Realty helped volunteers from Vecinos Dignos Sin Fronteras, a Mexican association dedicated to providing educational, housing and food support to those in need, prepare bags filled with fresh produce, beans, eggs and other supplies.
The Realtors had traveled from as far away as Flagstaff and Sedona as part of the Russ Lyon Foundation, a charitable organization founded by the brokerage in 2014.
"We started the foundation because we realized that so many of our agents and offices were involved in charitable endeavors, but there was no community effort or support," explains Todd Gillenwater, CEO of Russ Lyon Sotheby's. "We wanted to harness the efforts that were already happening."
The company seeds the foundation each year, and agents add to the donations. Each office selects what to invest in or participate in. For example, Tucson offices support causes in Tucson, and Flagstaff offices pick causes in Flagstaff.
"So we're able to really support and magnify the efforts across the company," Gillenwater adds.
Russ Lyon Sotheby's provides charitable services in Agua Prieta through Rancho Feliz, a nonprofit foundation founded by Gillenwater's brothers, Gil and Troy. The brokerage offers an annual trip for its agents to volunteer in the town, provides monetary support, and sponsors education for local children.
"Dale calls [giving back] reciprocal giving," Gillenwater says. "The point is that whatever you give, you get way more back in return in ways you can't even imagine. And after supporting [Rancho Feliz] for 36 years and our own foundation for eight years, I've found that it's absolutely true.
Vecinos Dignos Sin Fronteras is one part of Rancho Feliz. Its Vecinos neighborhood is unlike anything found even in the U.S. A large campus on the southern side of town, it includes state-of-the-art childcare centers, educational centers, community gardens, playgrounds and 42 petite homes designed to promote ownership among underprivileged families.
After distributing food to the residents of Agua Prieta, the Realtors headed to the Vecinos campus to tour the facilities and meet with some of their sponsored children. They shared snacks of fresh mangoes with Tajin powder, and the children received goody bags filled with fun gifts.
"It's really eye-opening," Gillenwater explains. "You realize that just three to four hours away from your house in Paradise Valley, people are living like this. It's a shot of cold water in the face, and you think, 'Wait a minute, something's not right here."
Russ Lyon Sotheby's may have been built on a foundation of brokering some of the most expensive real estate deals in Arizona, but it's the company's corporate philanthropy and volunteerism that is its heart.