On Board at Bartlett
Writer Joseph J. Airdo
Photography by Loralei Lazurek and Courtesy of Bartlett Lake Marina
Bryan Church first visited Bartlett Lake with his brother during the summer of 1984. Back then, there were no boats, jets skis or restaurant on the lake. Like many regions of the Valley that are now extremely popular destinations, Bartlett Lake was not easily accessible to visitors 35 years ago due to a seven-mile stretch of unpaved road that provided the only access to the area.
"When we were out there, these thoughts came into my head," Church says. "It just hit me. All of a sudden, I started having this vision of how this marina could come together. I think God tapped me on the shoulder and said, 'Hey, Bryan, I have got a project for you to do.'"
Church, who notes that he has not experienced anything else like that in his life, now owns and operates Bartlett Lake Marina—a popular recreation area in the Tonto National Forest. However, his journey to what he considers his calling in life is both surprising and inspiring.
Dropping Anchor
Church grew up in a small town called Avon Lake outside of Cleveland, Ohio. His childhood home was only about a quarter mile away from Lake Erie.
"We grew up boating and hanging out on the lake," Church explains. "It was just a recreational thing that we did, so going from a recreational boater at Lake Erie to a marina operator is a pretty big leap."
That is where Church believes that a little divine intervention came into play. He was working in the heating and air conditioning industry when, at 20 years old, a construction accident broke his back and left him paralyzed from the waist down. The incident was truly tragic, but it also changed the trajectory of Church's life in a way that would eventually give Arizona a new landmark.
"I followed the [Cleveland] Indians to Phoenix for spring training in 1982," Church says. "I came back out here about six months later and have not left since. I realized that, if I was going to be sitting in a wheelchair 24/7, I might as well be somewhere comfortable.
"Ohio's weather is bad. You really have to bundle up in the wintertime. That was way more effort than I wanted to put into life."
After he had his vision of a marina at Bartlett Lake in 1984, Church wrote a letter to the Tonto National Forest. He received a response three months later inviting him to submit a bid. He surrounded himself with engineers and architects and, in November 1990, the Tonto National Forest awarded Church the contract to build and operate a marina at Bartlett Lake.
"I was sitting in a wheelchair, I had no experience and no money and I was taking on a multi-million-dollar project," Church says. "The whole thing is just insane when you think about it. I look at the project today and I do not have a clue how we ever did it. Now that I have got all of the knowledge on how to build this marina, I would probably be so overwhelmed that I would never be able to do it. It would be just too big and too massive to try."
Church not only tried, but also succeeded. He believes that ignorance and naivety were blessings in disguise because he never feared any of the inherent challenges of such an undertaking. Instead, he went in with an optimistic attitude—even as those challenges began appearing.
Rocking the Boat
"The biggest challenge we had was putting the financing together," Church says. "We got awarded the permit right when the savings and loan crisis hit, so I had this beautiful permit in my hands with no way to finance it."
Church spent three years trying to put the financing together. During that time, he kept himself busy by developing the project and obtaining permits so that everything was in order once he found a way to pay for it.
"I was eventually able to patchwork financing together through various people, but we were still struggling," Church notes. "I met a guy up here in Carefree who really put us over the top. He ended up investing several million dollars into the project and we were able to get the marina built up to where it is today."
Church broke ground on Bartlett Lake Marina in October 1993. It finally opened to the public in 1995 and initially generated about $20,000 in revenue each month. Today, the marina generates at least that much money every weekend.
When Bartlett Lake Marina is forced to close—as it was for a weekend in June because of the Mountain Fire—it is a substantial loss.
"We have only been shut down about five or six times over the past 25 years," says Church, noting wildfires and floods as the causes. "But those things are just part of the business. You can never factor those things into the equation."
Likewise, the lake level's fluctuations also pose a problem as fewer people visit Bartlett Lake when levels are lower. Last year, the lake was down about 45 feet from full capacity. Church notes that perception is often much worse than reality though, as the lake is still plenty big to play on, even when the water is at below average levels.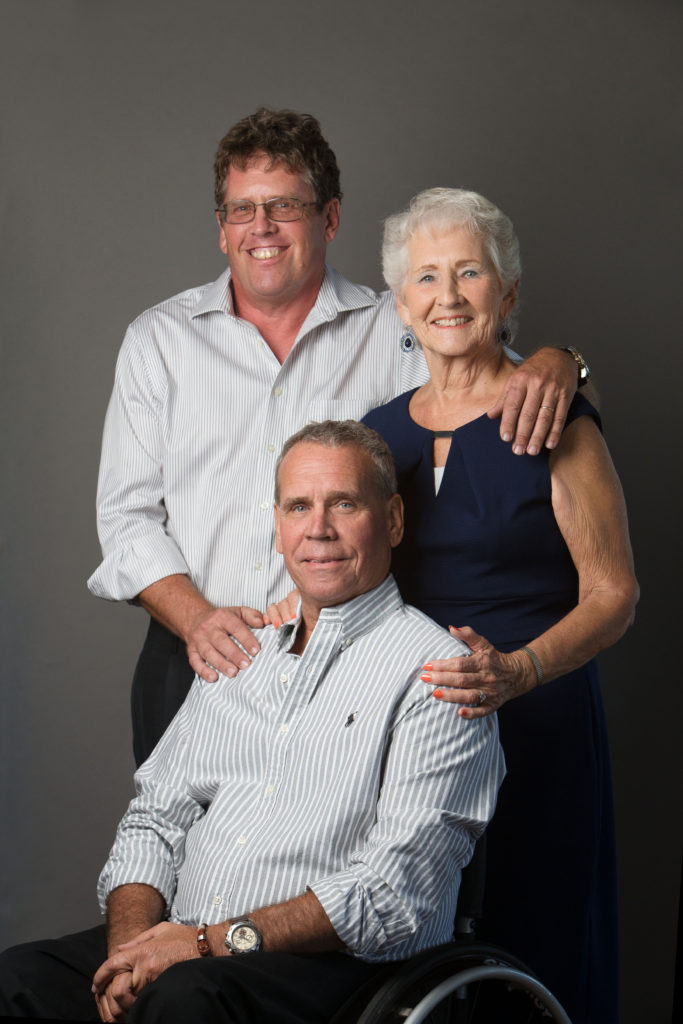 Setting Sail
Church believes there are few recreational activities, if any, that beat a day out on the lake. Families may go to a baseball game or movie where they will sit in four seats alongside one another in silence, or they can hop aboard a boat and truly bond with one another.
"You are stuck together on this 20-foot piece of fiberglass for five or six hours," Church explains. "Cellphones do not work out on the lake so you have to communicate with one another. Boating is an incredible family activity."
Family is important to Church. In fact, Bartlett Lake Marina is a family-run operation. Church owns and operates the marina with his brother, Eric, and his mother, Sarah. His nephew, Kyle, is responsible for many of the marina's day-to-day operations, including its store and boat rentals.
"My responsibility is pretty much just stirring the drink, making sure that bills get paid and invoices get done," Church laughs.
When Church recalls his initial vision for Bartlett Lake Marina, it looks uncannily similar to what exists today. The marina boasts a boatable surface area of 2,815 acres—more than Canyon Lake and Saguaro Lake combined—as well as opportunities for shoreline camping, hiking, water skiing, fishing and more.
Bartlett Lake Marina was essentially a work in progress until 2008. Although construction has been complete for more than 10 years now, the marina has constantly introduced new features to visitors, such as the full-service sit-down restaurant built in 2016.
The marina's latest feature is a cable that enables visitors to wakeboard without a boat. The cable sits about 20 feet above the water and runs between two towers that are about 500 feet apart. The system pulls wakeboarders back and forth along an area that includes obstacles and other elements.
Church hopes to have the wakeboard cable up and running sometime this summer.
Rising Tides
Having grown up boating and enjoying life on the lake in Ohio, Church aspires to make boating more accessible to more people. He admits that owning a boat can be expensive. As the old adage goes, the two happiest days of a boat owner's life are the day they buy a boat and the day they sell it.
Bartlett Lake Marina is home to a boat club that allows members to go online, pick out a boat and enjoy a day out on the lake. Membership costs $995 to sign up plus $325 per month. Church estimates that members save an average of $50,385 over five years versus owning their own boat.
Church also helps people with disabilities enjoy Bartlett Lake with his Day on the Lake program. Launched in 1996 in collaboration with Barrow Neurological Institute, the program uses adaptive equipment to make water skiing, jet skiing and kayaking possible for people whose disabilities would ordinarily prevent them from enjoying the lake in those ways.
Over the past 35 years, Church's vision for Bartlett Lake Marina has only gotten bigger—much like the boats themselves.
"When we first started this thing back in 1990, the types of boats that were being sold were about 21 to 23 feet long," Church says. "A 28-foot boat was a pretty large boat back then. Now we have got 70-foot houseboats out there. I look at these boats and they just blow me away. It is crazy to see where technology has taken these things."
Church often recalls that first day during the summer of 1984 when he visited the lake at the end of those seven miles of unpaved road with his brother.
"I have got a lot more perseverance than I ever thought I did," he says. "That is pretty much what it has taught me—and to have faith in how things can work out.
"Every time I am driving down Bartlett Dam Road and I see the lake for the first time, I thank God for trusting me with this project. It is still exciting for me 25 years later. I have been very blessed with the opportunity to do this."