Writer Joseph J. Airdo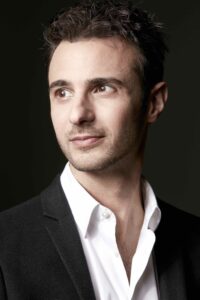 About six years ago, shortly after collaborating on a one-act chamber opera based on Edgar Allan Poe's chilling short story "The Tell-Tale Heart," director Sarah Meyers asked composer Gregg Kallor if he had ever read Mary Shelley's Gothic novel "Frankenstein."
"My only knowledge of it was from the movies that I had seen," Kallor admits. "As soon as I read it, lightning struck. I could not stop reading it. With each page, I thought to myself, 'This story resonates so deeply. I am not sure how to qualify this, but it felt operatic. It felt epic, but also very intimate, personal and relatable at the same time. There was a sweep to it, but it also goes straight for the heart."
Kallor got right to work on adapting the iconic tale about a living, feeling creature that is brought into the world only to be forsaken by its creator. Recognizing it as an exquisitely wrought plea to look deeper within ourselves to find our commonality and to uphold our responsibility to one another, the composer sought to give voice to the tragic being — and to all members of society who are marginalized or shunned for being "other."
"The story of 'Frankenstein' has endured for more than 200 years because it speaks to something fundamental about human nature" Kallor explains. "Everyone can identify with being seen as 'other; with being abused, reviled or feared for the color of their skin, their gender, their sexual orientation, their foreign accent or their political or religious associations."
In 2018, Meyers directed three scenes that Kallor had composed in the catacombs of Green-Wood Cemetery in Brooklyn, New York.
"It was so magical and ambient," Kallor says. "It felt like we had crossed a threshold into this place between worlds, which allowed everyone to let their filters of daily life just melt away and become completely attuned to what was happening."
Meyers agrees, describing the presentation as having been "a seductive experience."
"[The fact that it was] a compelling and iconic story presented in an evocative venue drew the audience into our immersive experience, but it was Gregg's music that was responsible for the lasting impression that the evening generated," Meyers says.
"Even in just a few scenes, his musicality conveyed the story with immediacy and vital intensity. His lyricism transmitted the text directly, and he created atmosphere and dramatic tension. He allowed the humanity to shine through in each of the characters, perhaps most sensitively in his depiction of the creature himself."
Meyers believes that it was the transformative, emotional power of the music that convinced Arizona Opera's president and general director, Joseph Specter, to commission the full opera.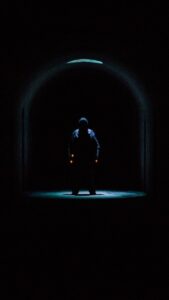 This month, Arizona Opera will bring "Frankenstein" to life — Oct. 13–15 at Herberger Theater Center in Phoenix.
Spector says that Kallor's adaptation is an incredible match for Arizona Opera, for the community it serves and for the art form of opera at large.
"This world premiere aligns seamlessly with Arizona Opera's mission of presenting innovative, relevant and diverse works for the benefit of our community's cultural life," the president and general director explains. "By supporting living composers and embracing the timeless themes of Mary Shelley's novel, we continue to push the boundaries of opera's impact."
Like many of Arizona Opera's productions, "Frankenstein" challenges the general perception of opera, breaking through the stereotypes to invite and entice new audiences to the art form.
Kallor adds that opera, at its core, is just another form of storytelling.
"It is like musical theater," the composer explains. "It is like nonmusical theater. It is like movies, film or TV. It is like song. They are all different iterations of the same thing — which, at its root, is just storytelling. I think that people may be surprised by the vast range of stories that can be told through opera. What is most amazing about it to me is that the music amplifies the ideas of the words. It heightens their emotional impact. Whatever the story, opera just gives it more space to breathe."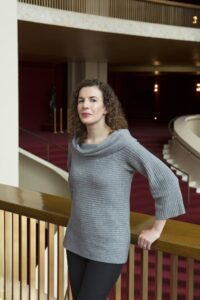 Meyers agrees.
"Opera is a sensual art; a fully embodied experience for both performers and audience," she says. "The music generated by the orchestra and the human voice literally moves through us and within us. These performances present an opportunity not to be missed – the chance to experience a visceral story told through the most visceral of art forms."
Moreover, Meyers says that opera is the perfect vehicle for this particular story — which she assures will still satiate those seeking a spooky experience this Halloween season.
"It has dark deeds, monsters, storms, shadowy forests and cemeteries; but this tale goes above and beyond the parameters of your average ghost story," the director explains. "This story penetrates that mysterious boundary between life and death and offers a glimpse into the abyss on the other side. There is a pleasure — an exhilaration even — that corresponds to the shiver of fear that this story inspires. It is a physical, tactile experience that makes us feel that much more alive."
Kallor adds that there are several different layers of horror in "Frankenstein."
"There is the classic, spooky, discomforting horror with murders and suspense throughout," he says. "Then there is the emotional horror. I think that we can all identify, with not only the creature, but also with Victor Frankenstein. We often get so wrapped up in whatever we may be pursuing that we tend to forget about its impact on other people.
"We are also innocent bystanders. We have very little control over what other people are doing without our knowledge or permission. And it significantly impacts our lives. So this story is universally resonant and timeless. I think that everyone can see themselves in it. That is what drew me to wanting to tell this story for our generation.
"I am hoping that people walk away from this experience of 'Frankenstein' with a stark reminder of the urgent need for empathy. That is what I took away from Shelley's novel. It is a little bit about the creation, but mostly about what happens next — and how tragedy could have been avoided with just a little bit of empathy."
'Frankenstein'
Oct. 13–15 // See website for times // Herberger Theater Center // 222 E. Monroe St., Phoenix // See website for prices // 602-266-7464 // azopera.org