Writer Joseph J. Airdo // Photography Courtesy of Arizona Musicfest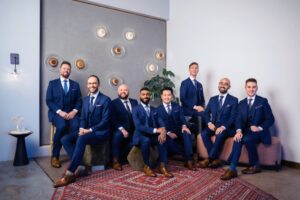 Regarded as one of the first teen idols whose music became one of the defining sounds of pre-Beatles rock 'n' roll and on-screen presence that made young girls swoon, Frankie Avalon boasts a remarkable resume that includes 31 charting U.S. Billboard singles, 30 motion pictures, a string of TV show appearances, a cookbook and a large family to boot.
And on Saturday, Nov. 11, the 83-year-old pop culture icon will grace the stage at Highlands Church in Scottsdale, delivering a memory-inducing — and memory-making — concert as a kick-off performance of Arizona Musicfest's 2023–24 concert season.
"I am going to be doing exactly what an audience would want me to do — sing many of the songs with which I have been associated through the years," says Avalon, noting that his set list includes "Dede Dinah," "Gingerbread," "Bobby Sox to Stockings," "Why," "Beauty School Dropout" and, his personal favorite, "Venus."
The show will also feature multimedia, including clips ranging from his childhood through raising his family — his wife, Kathryn; eight children; and 10 grandchildren.
"It is all about the nostalgia," Avalon adds.
Arizona Musicfest's executive and producing director Allan Naplan echoes that sentiment, describing the show as a chance for the concert series' core audience to relive their younger years. In fact, Avalon's performance launches a new initiative called "Matinée Memories.
"A lot of people who want to attend our evening concerts and enjoy the nostalgia of some of our offerings have told us that they have various conflicts or are not driving at night," Naplan explains. "By presenting the new 'Matinée Memories' series at 2 p.m., we hope to become even more accessible to them, as well as to patrons who may be coming from farther distances around the Valley."
Of course, nostalgia is very much "in" right now, with shows like "Grease: Rise of the Pink Ladies" exploding in popularity. Moreover, digital platforms like YouTube and Spotify have made the music of yesteryear much more accessible, thereby exposing younger audiences to what Naplan calls "a time of tuneful melodies, catchy, well-constructed music and clean entertainment."
Avalon agrees, noting that it was a "sweeter time" in history.
"In those days, when a guy went on a date, he had to open the car door just to get a smooch," the former teen idol says. "It was a whole different world."
Naplan adds that there were fewer celebrities in those days, whereas now the focus is more dispersed across many different genres.
"So, at that time, Frankie Avalon was at the pinnacle of pop culture," Naplan says. "And he is still going strong. It is wonderful to present someone who was the teen idol of his generation. I think that we are in for a great time reliving the many amazing moments of his legendary career."
All of Everything
Arizona Musicfest's 2023–24 season actually starts a few days prior to Avalon's performance with a Nov. 5 concert showcasing Arizona's brightest young classical musicians — each of whom possesses astounding technique and prodigious musicianship.
"This is a chance to hear and watch the best and brightest young classical musicians from the Valley — and beyond," Naplan says.
On Nov. 6, Arizona Musicfest will present "Elvis: The Concert of Kings" — a show that possesses the legendary power and presence of music's greatest icon, Elvis Presley.
"I have always been reluctant to do anything that involves impersonators on our stage," Naplan says. "That just has sort of a schlocky nature to it. So, typically, when we have done concerts honoring a legendary artist, it is, done by a really outstanding musician who may be completely reinterpreting the music or honoring it without trying to embody that person."
Naplan adds that Elvis may be the sole exception to that rule, as the character of "The King" is every bit as significant as his music. He found the perfect vehicle for that with "Elvis: The Concert of Kings," which features three of the world's finest Elvis tribute performers who bring the music icon's look, vocals and charisma to life on stage.
"Each of them does a decade of Elvis' career," Naplan explains. "It is a very distinguished trio of artists. Charles Stone, who was one of Elvis' tour managers, put this show together and serves as its host and narrator. He is the conduit to Elvis, telling stories of his time with 'The King.'"
After Avalon's Nov. 11 performance, Arizona Musicfest will welcome actor and musician Michael Cavanaugh for a Nov. 17 concert featuring the music of Billy Joel and Elton John. Then, eight-member male a cappella ensemble Cantus will take the stage Nov. 19 at the MIM Music Theater.
"Cantus is incredibly versatile, performing everything from early Renaissance and Baroque music to arrangements of contemporary songs," Naplan says. "It is just an incredibly elegant and refined ensemble that is at the top of the male a cappella game. And to produce this concert in the intimacy of MIM is very special because it is just a jewel box of a hall."
In December, Arizona Musicfest will conclude the 2023 portion of its concert season with a pair of holiday concerts, the first featuring Grammy Award-winning producer, guitarist and singer John Pizzarelli and Grammy-nominated jazz vocalist Catherine Russell on Dec. 1.
"It will be a very lovely way to start the holiday season," Naplan says. "We then balance that with a much bigger spectacle in the Texas Tenors."
Set for Dec. 4, the "America's Got Talent" finalists will perform their heartwarming and touching holiday concert, "Deep in the Heart of Christmas."
"What these three guys do is just so exciting and so special because each of them has their own track," says Naplan, noting that the group's prior Arizona Musicfest appearance two years ago was extremely well-received. "One is more classical, one is more pop and one is more musical theater. And they all come together through exciting musical arrangements. We are delighted to bring them back for what I truly believe is going to be a major concert this holiday season."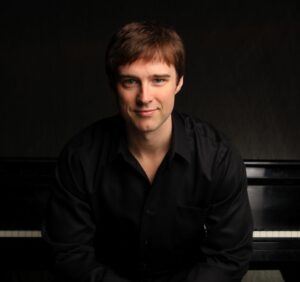 Just Ask Your Heart
Of course, ticket sales from all of Arizona Musicfest's concerts benefit a variety of music education programs throughout the Valley. After all, the nonprofit organization's mission is to not only engage and delight audiences with exceptional concerts but also promote and inspire young musicians through valuable performance and scholarship opportunities as well as educate children and stimulate adults through dynamic music enrichment programs.
Charitable causes are far from a foreign concept to Avalon, who is an ambassador for the National Arthritis Foundation and has spent countless hours as the New York host for the Jerry Lewis Labor Day Telethon.
"I do not think of it as giving back," Avalon clarifies. "It is just something that comes from my heart that I enjoy doing."
Another thing that the former teen idol enjoys doing is sitting down to eat dinner with his family.
"Being of Italian heritage, food and family have always been important to me," says Avalon, who in 2015 published a cookbook filled with many of his mother's recipes. "I still cook and I still do Sunday dinners with my kids, grandkids and friends."
Looking back on a career that spans three generations of music, television and motion pictures, Avalon feels tremendous satisfaction and gratitude — especially when he is on stage in front of a live audience.
"It is an experience that I have been honored to have for many years and I still get wonderful excitement out of it," he explains. "When I perform a song that I sang 40–50 years ago and look into the audience and see people of my generation holding hands and singing along, I get a little lump in my throat. I am very fortunate."
Arizona Musicfest: Frankie Avalon
Saturday, Nov. 11 // 2 p.m. // Highlands Church // 9050 E. Pinnacle Peak Road, Suite 100, Scottsdale // $53+ // 480-422-8449 // azmusicfest.org