Writer Joseph J. Airdo // Photography Courtesy of the MIM Music Theater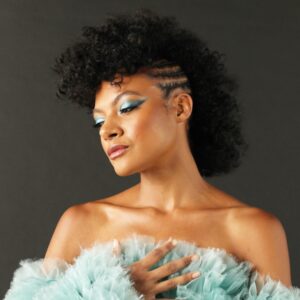 Having earned a reputation as a world-class musician since his formation of the guitar trio the Hellecasters in 1993, John Jorgenson has over the last three decades collaborated with many of the music industry's giants — including Earl Scruggs, Bonnie Raitt, Elton John, Luciano Pavarotti and Bob Dylan.
"I try to steal things from every artist with whom I work," Jorgenson says. "Sometimes it is overt. Other times, it is subconscious. For example, the thing I stole from Elton John is his work and performance ethic. He never sandbags. Even if he is in a really bad mood, he gives the music 1,000%. Meanwhile, Earl Scruggs inspired me with the possible longevity of a musician. He was in his 80s and still had his magical thing.
"Roy Orbison struck me with his kindness. He made sure that everyone was always comfortable. Of course, he sang with that beautiful voice. He sang to you, not at you. A lot of singers — especially these days — want to show you what they can do. 'Listen to my licks, look at my range and hear what I can do. It is impressive for a moment, but it is not something you want to put in your headphones late at night when you do not feel good."
This December, Jorgenson will bring with him to Phoenix all of those influences and so much more as he takes the stage at the MIM Music Theater, which this fall will host more than 50 concerts from multiple genres and artists from around the world.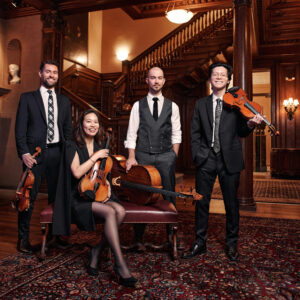 Stirring Array of Shows
Andrew Walesch, artistic director of the MIM Music Theater, says that this season is filled with an extraordinarily ambitious roster of talent — not just in the sheer volume of shows, but in the variety and diversity of the music being presented.
In addition to Jorgenson, this season's highlights include "American Idol" runner-up Crystal Bowersox, a special show from Don McLean marking more than 50 years of "American Pie," Grammy-winning singer-songwriter Patty Griffin and iconic pop songwriter John Oates.
"I am thrilled to be carrying the torch of the MIM Music Theater brightly and boldly into its next chapter with an ever-diverse and stirring array of shows," Walesch says. "Truly, the combination of the talent we will be presenting and the superior experience of the MIM Music Theater leaves nothing to be desired."
Among Walesch's endless list of favorites this season is The Dover Quartet, which BBC Music Magazine recently named one of the greatest string quartets of the last 100 years.
"They are a group of young musicians who have incredible command, precision and knowledge of classical music," says Walesch, noting that The Dover Quartet will take the MIM Music Theater's stage on Thursday, Oct. 5. "It really is inspirational to see the reverence and understanding that these young people have for this great music and the efforts they are making to keep it alive."
On Thursday, Oct. 17, internationally acclaimed pianist, singer, composer and arranger Eliane Elias will perform alongside her husband, bassist Marc Johnson, in a concert during which they demonstrate their affinity for the music of Bill Evans and Antônio Carlos Jobim, the harmonies and rhythms of Brazil and the romantic ballads and up-tempo swinging standards of Brazilian and American jazz.
"It's going to be a very special show," Walesch says. "Born in Brazil, Eliane was playing the piano by age 7 and transcribing solos of some of the jazz greats by age 12. She then came to New York City, attended Juilliard and has had an incredible career."
Then, on Sunday, Oct. 29, the MIM Music Theater will welcome self-taught singer-songwriter, poet, activist and multi-instrumentalist Allison Russell.
"Allison is an amazing artist in the Americana and folk world," Walesch says. "She is Canadian and is an artist who is just exploding. A year or two from now, you probably will not be able to see her in a theater the size of MIM, which has less than 300 seats."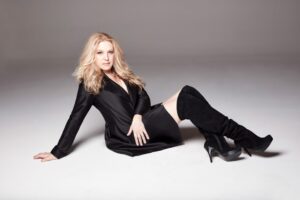 Acoustic & Resonant Excellence
The intimacy of the venue is just one of the MIM Music Theater's points of appeal to both artists and audiences.
"It is a combination of factors that makes our theater so special," Walesch says. "Everything was engineered to maximize comfort — including large chairs and wide aisles. It was also designed to maximize acoustic and resonant excellence. So particularly intimate types of music — such as classical, jazz, chamber, folk and Americana — just come alive because the sound blooms in the room."
Jorgenson agrees.
"It is such a beautiful theater and acoustically designed very well," the artist says. "Classical string quartets can play there without amplification, but it will also handle an electric band with drums."
Perhaps even more importantly, performers are able to see the faces of the people in the audience.
"For me, that is really important," explains Jorgenson, likening some large venues and festivals with blinding lights to playing in a vacuum. "It makes a huge difference. We can do a good show without a great audience, but we cannot do a great show without a great audience — because they are part of the energy."
Walesch adds that the energy provided by the MIM Music Theater's audience is particularly palpable.
"We have new people coming into the theater all the time, but we also have a really strong base of returning audience members who are very enthusiastic in their support of the artists," the artistic director says. "It just helps to bring the show up another notch. The more love the artist feels, of course, the better show they are going to provide."
Moreover, MIM's staff treats artists like royalty, ensuring that the theater is a place at which they feel welcome, thereby leading to several difficult-to-book performers taking the stage this season.
"We also are featuring global music because, of course, that is very reflective of the mission of MIM — which is the world's only global musical instrument museum," Walesch says. "We represent every single country of the world in our exhibits, so we try to reflect that in our concert offerings as well."
In fact, the MIM Music Theater is one of only two or three U.S. venues at which some artists will perform. Such is the case with Israel Fernández and Diego del Morao, who will share the stage on Tuesday, Oct. 31. Rejuvenating the cante jondo flamenco style of yesteryear, Fernández's voice carries a very wide spectrum of characteristics in which anguish, spirit and the Romani world coexist with tempo, sweetness and musicality.
"He has this powerful, resonant, peerless voice," Walesch says. "It is just gorgeous, and he will be performing alongside del Morao, who is one of today's most internationally recognized flamenco guitarists. They are on a very limited U.S. tour. I am really excited about their show. I think that it is going to be incredible."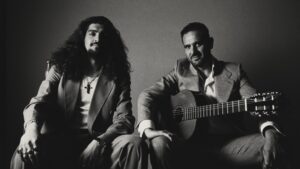 A Bit of a Journey
Other notable concerts this season include indie folk singer-songwriter Bonnie "Prince" Billy, celebrated contemporary jazz saxophonist Steve Cole, acoustic folk duo Ocie Elliott, singer-songwriter Joshua Radin and Grammy-winning trumpeter Chris Botti as well as the Blind Boys of Alabama, who are among a handful of artists who will be presenting Christmas shows.
As for Jorgenson, he will be performing Saturday, Dec. 9 as part of his quintet, whose musical style has been referred to as gypsy jazz after the dynamic string-driven swing created by Django Reinhardt and Stephane Grappelli in 1930s Paris. However, Jorgenson's compositions draw in elements from Latin, Romanian, classical, rock and Greek music, so he prefers the term "21st-century world music."
"It is a bit of a journey," explains Jorgenson, who, in addition to the guitar, is proficient in the mandolin, mandocello, Dobro, pedal steel, piano, upright bass, clarinet, bassoon and saxophone. "People say that our music takes them places."
Of course, the global element means that Jorgenson feels right at home at the MIM Music Theater.
"I was one of the first people to be an artist in residence at MIM, and that was a big honor for me," Jorgenson says. "I got to pull different instruments out of the collection and play them. I also have some instruments of my own there on display — from some that are very fancy, like a decorated 'Yellow Submarine'-themed guitar, to some that are just unusual, like an '80s synthesizer guitar and a 1930s electric banjo.
"I have always been fascinated with instruments — how they look, how they sound, what you can do with them. My whole life has been devoted to that. So MIM is like a playground to me."
Walesch says that the feeling is mutual, as the Grammy Award-winning multi-instrumentalist reflects so much of what MIM stands for.
"It is a pleasure to present artists, like John, who have had such an impactful career in the music industry alongside some of the most renowned performers of our time," the artistic director adds. "At MIM, we celebrate acts that bend genre and musical style boundaries to bring something refreshingly extraordinary to our audiences.
"John Jorgenson's enduring connection with the Musical Instrument Museum comes to life on the video wall at the entrance of the museum, encapsulating his profound impact on diverse genres. It is a visual testament to his artistry and the museum's dedication to musical excellence."
The John Jorgenson Quintet
Saturday, Dec. 9 // 7:30 p.m. // The Musical Instrument Museum // 4725 E. Mayo Blvd., Phoenix // $38.50+ // 480-478-6000 // mim.org