Writer Joseph J. Airdo // Photography by Robert Elenbaas
Contrary to popular belief and what many horror movies suggest, photographer Robert Elenbaas says that there are not too many true ghost towns in Arizona — at least not many with structures still standing.
He lists Wickenburg's Vulture Mine; Apache Junction's Goldfield Ghost Town and Mine; and Jerome's Gold King Mine as the three exceptions. However, even those have a more touristy vibe than one might expect. Nonetheless, with a bit of selective focus made possible by photography, one can make them look like true ghost towns.
Another area that could be considered a ghost town is the little, antiquated community called Lowell, located near Bisbee.
"The interesting part of it is basically one old street," Elenbaas says. "All of the businesses along that street have been abandoned — except for one restaurant called the Bisbee Breakfast Club. There are several old gas stations and someone has brought in a lot of 1930s- and 1940s-era automobiles that are just parked along the street. So it is very interesting from a photography standpoint."
Utilizing several photos that Elenbaas has masterfully taken in such settings, Images Arizona this month transports its readers to an alternate dimension, where — in the small, abandoned (and fictional) town of Eerie, Arizona — your worst nightmares become a reality.
Elenbaas notes that it was never his intention for these photos to convey a frightful feeling. He simply set out to capture Arizona history — a sincere sense of the past, what once was but is not anymore, and the relics of what has been left behind. And they can certainly be seen and appreciated in that context.
However, in the spirit of Halloween, we invite you to explore these images through the alternative lens in which ghastly ghosts lurk around every decrepit corner, patiently waiting to make themselves known and finally — after centuries of solitude — re-enter the land of the living.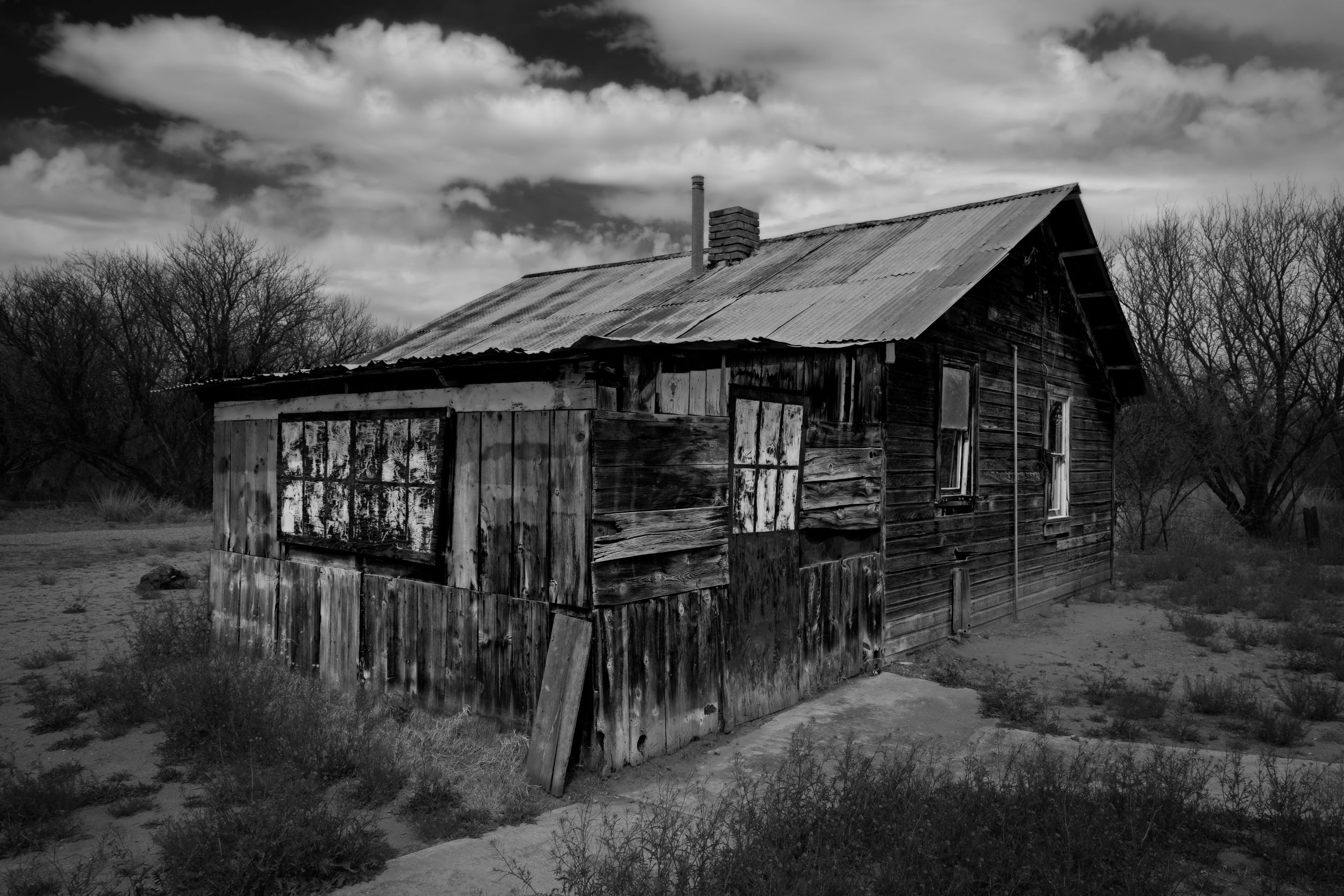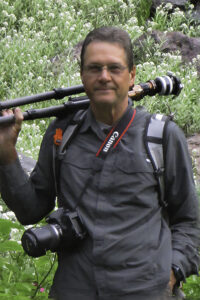 About the Photographer
Robert Elenbaas initially developed an interest in landscape and nature photography as an extension of his wilderness backpacking experiences. Nowadays, the dynamic has shifted, with photography leading the way and dictating where and when he embarks on backpacking adventures.
"Many of my travels revolve around trying to get into settings where I can create some unique images for my portfolio," Elenbaas says. "Fortunately, my wife is very patient and enjoys these kinds of travels as well."
This summer, Elenbaas centered his attention on bulking up his collection of images related to Monument Valley and Antelope Canyon. He also continues to have a particular fondness for nightscape photography. The Anthem resident is frequently amazed and awed by the things that he finds in nature.
"My goal is that at least some of my photographs succeed in telling a story about their subject," he adds. "I strive to create expressive images that communicate the emotion, amazement, awe, harmony and peace that I felt when the shutter clicked."
Elenbaas' photography may be seen and purchased at The Finer Artists Gallery, 6137 E. Cave Creek Road, Cave Creek — an artist-owned gallery exhibiting the work of local fine artists in mediums that include jewelry, glass, fiber sculpture, ceramics, bronze, gourds, textile, photography, metal sculpture, wood live edge, graphite, acrylic, pastel and oil.