Writer Joseph J. Airdo
Photography by Mark Laverman
[dropcap]F[/dropcap]ew things on earth are as relaxing as lounging lakeside, wading in the water or simply sitting on a boat, staring at the beautiful light that bounces off the canyon walls. Fortunately, Arizona boasts a lot of lakes in every nook and cranny of the state from which to choose.
Created by the damming of Glen Canyon, Lake Powell offers nearly 2,000 miles of shoreline and 96 major canyons. It is the perfect place to go boating, kayaking, jet-skiing, sailboating or waterskiing through waters that straddle the Arizona-Utah border.
Meanwhile, Lake Pleasant — formed by the Waddell Dam on the Agua Fria River northwest of Phoenix — is a popular destination that is among the closest lakes to the metropolitan area. In addition to the above activities, adventurous visitors may even scuba dive there.
Another lake that does not require an excessively lengthy drive is Bartlett Lake, where fishers report having a lot of luck hooking largemouth and smallmouth bass. Boats and small watercraft can be rented at the lake's marina or you may simply sit lakeside and enjoy some of the most picturesque views Arizona has to offer.
Of course, the otherworldly granite boulders surrounding Watson Lake near downtown Prescott certainly give those views a run for their money. Or head to the Arizona-Mexico border and stay overnight at the campsite near Patagonia Lake; take in the stunning scenery and wonderful wildlife during a tour on Canyon Lake; or enjoy an evening jog around Tempe Town Lake, surrounded by the gorgeous lights of a bustling downtown Tempe.
Nature, travel and adventure photographer Mark Laverman can attest to the ephemeral elegance and transcendental tranquility of each and every one of our state's lakes and it is our pleasure to share some of his work featuring these bodies of bliss in Images Arizona's photo essay this month. We hope that they serve as a reminder that summer is almost over — so get out there and enjoy their calming qualities before Arizona's long-awaited cooler air finally arrives.
About the Photographer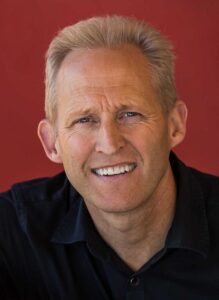 Born in Sheboygan, Wisconsin, Mark Laverman spent much of his childhood in suburban Chicago, Illinois. He discovered a passion for photography during second grade, at which time he began attending camera club meetings with his father.
"He was a dad who did not worry about me using his camera equipment," Laverman says. "So even when I was a little kid, he let me use his 35-millimeter camera — which was quite exotic back in the 70s."
Surrounded by forest preserves, Laverman began exploring and photographing nature. He quickly fell in love with the hobby and art form. He even joined his high school's yearbook club and eventually got to travel, camera in-hand, while in college.
Laverman's parents moved to Arizona in 1985, which introduced him to the state's photogenic beauty.
"I was like a kid in a candy shop," he says. "I fell in love with Arizona. Being someone who loves nature and the outdoors, I could not believe all of the diversity in this state and how much there was to see and do."
Laverman moved to Arizona full-time in 1988 and, 11 years later, joined the Phoenix Camera Club — a collective of photography enthusiasts that has been in existence since 1932. He is currently the president of the organization.
Specializing in nature, travel and adventure photography, Laverman photographs widely in the Southwest as well as in many international locations. He has photographed in more than 25 countries — such as Nepal, Tibet, Cambodia, Peru, Chile, China, Kenya, Tanzania, Turkey and Antarctica, including ascents of Mount Kilimanjaro and Mount Ararat.
Laverman's images have appeared in numerous national and local magazines, newspapers and books as well as corporate marketing collateral and advertising. They are also included in many private and corporate collections.
In 2011, Laverman was named Photographer of the Year by the American Advertising Federation Metro Phoenix in connection with an Arizona Office of Tourism advertising campaign that was entirely based on 16 of his images.