Affectual Abracadabra
Writer Joseph J. Airdo
Photography Courtesy of Magicians on Mission
Chris Rose has been fascinated with magic throughout his entire life.
"Magic creates a sense of wonder," he says. "It also, in my opinion, helps provide us with a certain amount of hope for the future, that life is not as bad as it could be. And magic is one of the only art forms that uses practically every other art form, as well. Art, music, creative design, costume design, lighting — it is all mixed in there."
It is that fascination that led Rose to not only pursue a career in magic but also use it to bring gratitude and laughter to men and women who, in a high-stress and high danger environment, need that sense of wonder and hope for the future the most.
Rose recently founded Magicians on Mission, a nonprofit organization that is dedicated to boosting the morale and emotional health of American service members deployed overseas — our nation's heroes — by recruiting the best magicians across North America to meaningfully connect, convey gratitude and cultivate lasting relationships with them.
Magic Supplies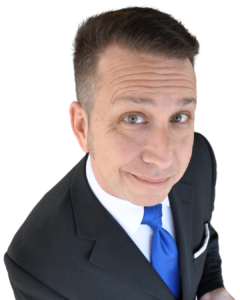 Rose recalls his first encounter with magic when he was just 11 years old in Albuquerque, New Mexico.
"I am the youngest of five and one of my brothers was visiting during the holiday time," he explains. "Basically, he made a little red handkerchief disappear and I could not find it. I took liberties with my brother that you are not supposed to with magicians. I looked in his sleeves, I checked his pockets and I even made him take off his shoes. I could not find it and it drove me nuts."
Rose's brother left town after the holidays without revealing the secret behind the illusion. After stewing on it for a month, the 11-year-old asked his parents for permission to call his brother long-distance. The older sibling stood his ground but offered a breadcrumb, suggesting that he search for "magic supplies" in the phone book.
Rose did just that and found two listings. He selected one at random — Pyro's Magic and Juggling — and asked his parents to bring him there. His allowance money and an extra quarter from his mother bought him the knowledge that he had been so desperate to acquire.
"I was super excited to show it to somebody," Rose says. "I showed it to a couple of kids in the neighborhood and they figured it out right away. So I realized that I was going to have to practice."
He then devoted a great deal of time to doing so and, along the way, discovered that Fool's Paradise — the other listing under "magic supplies" in the phone book — was much closer to his family's home, affording him the ability to ride his bicycle there anytime he wanted.
"Pretty much anytime I had some free time or some money in my pocket I would find myself at Fool's Paradise," says Rose, noting that he eventually befriended the store's magic demonstrator, Ray. "Ray taught me quite a bit about magic, the art of performing and how to be an entertainer."
Upon turning 15 years old, Rose got a job at Fool's Paradise and ended up working there for more than three years, which acted as a springboard to his eventual career in the magic industry. He soon started performing his own magic shows for family events, birthday parties and other gatherings, generating a little pocket change in the process.
"In 1997, I moved from Albuquerque to Kansas City, Missouri," Rose says. "It was at that time that I had found out that I could actually make a living doing magic by performing in restaurants and bars."
A job doing tableside magic at the Quaff Bar and Grill in downtown Kansas City led to additional gigs and, by the time he left the area in 2003, he had quite a budding business going. Arriving in Phoenix that year, he continued his pursuit of a career in magic.
A Magical Transformation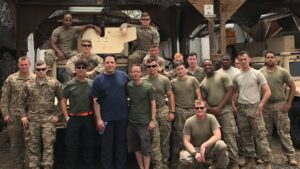 Over the next few years, Rose realized that he had achieved his childhood dream, evident by his travels across the nation to perform for companies and private parties and an appearance on The CW's "Penn and Teller: Fool Us." However, something was missing.
"I am part of a multigenerational military family," says Rose, whose wife served in the Air Force. "My grandfather served, my father served, my mother served, my sister married a military man and one of my brothers served as well. I, personally, strongly rejected the idea of joining the military as a younger man because of my pursuit of a magic career. But I have always held servicemembers in the highest of esteem. I completely respect and honor what it is that they do and the sacrifices that they make."
In August 2017, Rose received an invitation to join the inaugural 16-day Quicker Than the Eye: Magic and Comedy Close Up tour of Kuwait, UAE, Bahrain and Djibouti, Africa, sponsored by the U.S. Department of Defense and the Armed Forces Entertainment. During the tour, he and four other world-renowned magicians volunteered their time to perform for about 5,000 service members.
What Rose witnessed of his audience during the tour touched him on a level that finally revealed to him what he had been missing.
"They would come into the theaters and you could tell that they were excited about being there because there was something new for them to enjoy," Rose says. "But there was this kind of overlying cloud that would surround them; a lack of energy. They were tired.
"Each individual had their own trials as far as being deployed. It could have been missing family or just not having the freedom to go to a concert, a movie or a restaurant. They do not really have access to a wide variety of those types of things that we have access to here.
"Within minutes of the show starting, that cloud seemed to dissipate and they would open up. You would see them almost re-energize. The stress seemed to fall away. They would laugh. They would be amazed. What I saw, almost immediately, was this magical transformation with our service members."
Two days into the tour, Rose turned to his friend Bob Kubota, who had recruited him for the opportunity, and asked, "Why are we not doing this more?" As it turned out, the tours had actually become somewhat of an annual occurrence over the past two decades. Still, having seen first-hand the much-needed transformation in the service members, Rose wanted to do more.
Magicians on Mission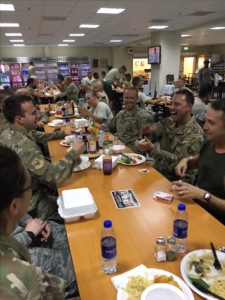 Rose was invited to three additional tours sponsored by the U.S. Department of Defense and the Armed Forces Entertainment. However, when two of those tours were canceled due to lack of funding, Rose decided that if someone was going to make a difference, it may as well be him.
In 2019, Rose largely put his personal career aside as he poured all of his efforts into jumpstarting his Magicians on Mission nonprofit organization so that he could achieve his new dream of producing as many as 24 tours for service members each year — independent of funding from the U.S. Department of Defense and the Armed Forces Entertainment.
"Magicians on Mission is funded by the generosity of the American public," Rose explains. "We have done the math and we have figured out that we positively affect the psychological health and wellbeing of approximately 5,000, service members per tour. Our goal is to reach 120,000 service members annually. That works out to $56 per service member."
In addition to performing live magic shows for service members, magicians will hand-deliver to each one a care package designed to be a positive memory and a souvenir that they can look back on for the rest of their tour and share with their family members upon returning home.
"We are also offering our contributors the ability to write a custom note of encouragement that we will include in each gift box," says Rose, adding that contributors also have the option to invite the recipient into a pen-pal type of relationship. "We have the ability to essentially act as liaisons. We can go over and express your gratitude for their services."
Magicians on Mission is currently in the midst of a big fundraising push, with the beginning of December being the nonprofit organization's deadline to secure the funding it needs ahead of a planned April 2022 tour. Rose is therefore strongly encouraging contributions from individuals who want to help him provide high-quality, engaging and relationship-focused live entertainment and care packages to U.S. military bases around the globe.
Since its inception, the project has quickly become very near and dear to the magician's heart. Rose says that giving back to those who serve — be it in the military, police force, first responding units, medical profession or our schools — is one of the most meaningful things that we can ever do.
"These are people who are out there putting their lives on the line in order to provide us with the freedoms and the care that we need in order to be able to pursue our own dreams," he explains. "We know that this brings good to the world. It brings good to the families that are separated."