A Sip of Summertime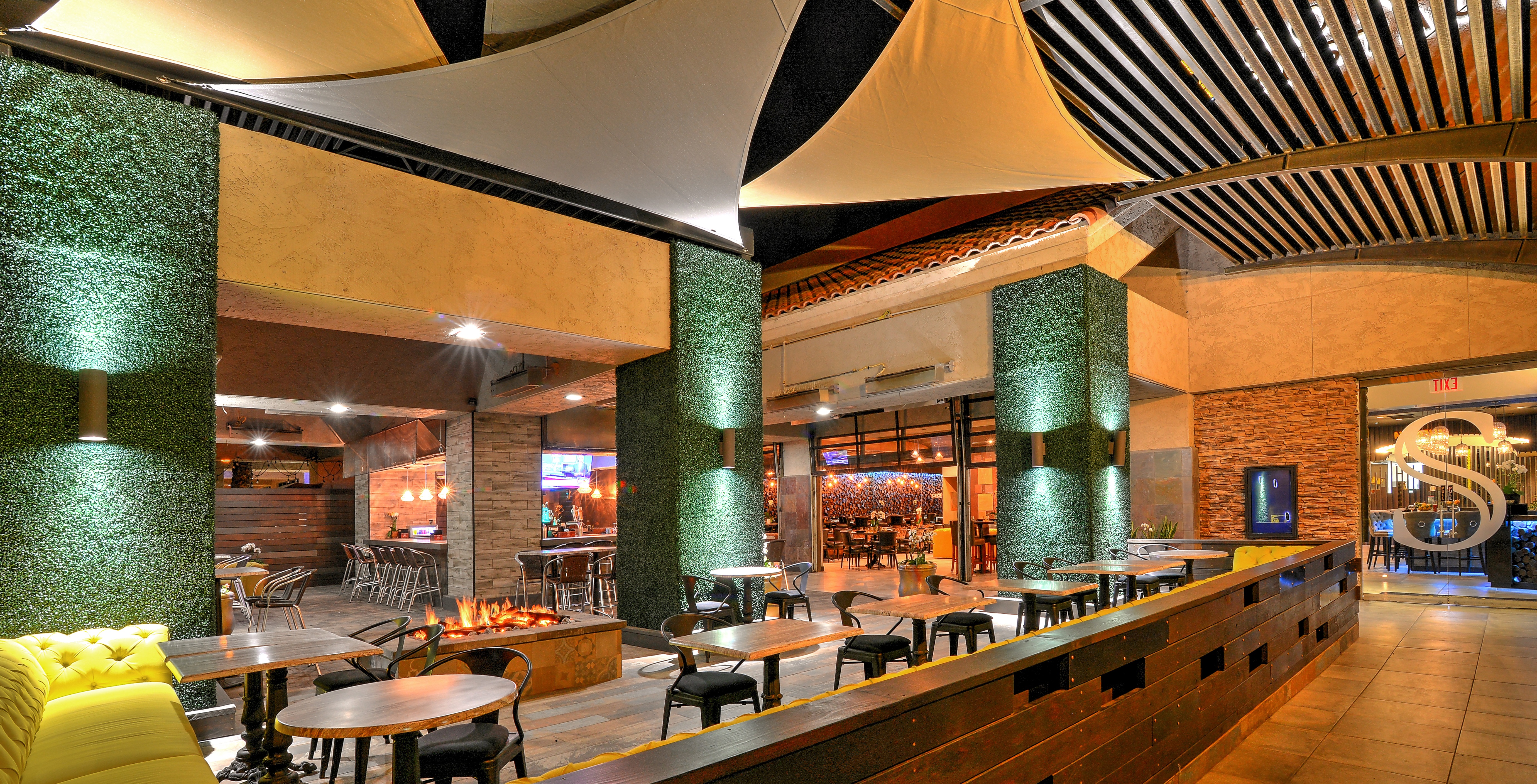 Writer Lara Piu
Photography courtesy Sonata's Restaurant
Just in time for summer, Sonata's Restaurant has added a bevy of light new cocktails with bright, fresh ingredients. Located at 10050 N. Scottsdale Rd., the modern European restaurant named for its owner, Sonata Molocajeviene Tuft, was designed to turn down the heat.
"We're bringing another level of flavor and intrigue to our drink menu with these specialty cocktails that are cool, refreshing and perfect for hot summer nights," says Sonata's chief operating officer and chief designer, Deividas Molocajevas.
Sonata's new cocktails, sangrias and mules are combating rising temps with drinks like Summer Water, made with Absolut Peppar, watermelon, basil, lime, honey and black pepper, or Mango Fire, which has tequila, cilantro, jalapeno, pineapple, lime and honey.
There's also the Spa Day, a cocktail of Effen Cucumber Vodka, cucumber, dill, basil, elderflower, honey and lemon, and a similarly cooling Razztastic drink that features Absolut Vanilla, raspberry, almond, mint, cinnamon and lime.
The restaurant's new Smokey Old Fashioned is made with hickory smoke and a fun choice for theatrics. In fact, there are several drink items with flair and fun names such as the Currant Affairs, the I'm Blue No More and the Rubus Fip.
Sangrias include seasonal white, red and rosé, and there is also a selection of cucumber basil, watermelon, raspberry vanilla, blueberry and black sage mules. A variety of wines, Champagnes, bottled and draught beers, freshly-squeezed juices, hot brewed and iced teas, and specialty coffees round out the available beverage options.
Buy a drink for less during happy hour every Monday through Friday from 4 to 6 p.m., during which you can order a specialty cocktail such as the seasonal Lemon Drop, Grapefruit Spritz and Red Light, as well as select wines, Champagne, rotating tap beers and whiskey for a mere $5.
Refreshments are easily paired with the restaurant's summer-friendly food items such as its wild mushroom flatbread, which is baked naan bread topped with caramelized onions, fontina cheese sauce, a touch of white truffle oil and balsamic reduction, herbs and Parmigiano-Reggiano; or the chicken shashlik, which comes with a chilled hummus.
Sonata's opened late last year and its menu is a selection of the owner's Lithuanian-born recipes combined with modern, elegant interpretations of traditional Lithuanian, German, Polish, Hungarian, Ukrainian, Russian, Spanish, French, Irish and other European cuisines.
"We wanted to take the best foods from all over Europe and bring them to Scottsdale," Sonata explains.
The concept was in part developed by husband-and-wife team Andrew and Laura Bucas, who own two successful European restaurants in Chicago: Grand Dukes and Old Vilnius. Executive chef Josh Bracher, who has worked at popular Valley restaurants including Posh, Tanzy and Second Story Liquor Bar, leads the kitchen staff.
Sonata's dining area has plush booths, table tops and high bar tables, as well as accommodations for larger groups. A large patio features a bar and elements of an upscale-yet-comfortable backyard, such as artificial grass and fire pits.
"We wanted to display a clean, modern look combined with glamour," Deividas says.