Yuletide Tenacity and Holly Jolly Ingenuity: A Holiday Performing Arts Preview
Writer Joseph J. Airdo
There is no doubt that this holiday season will look a little different than those of years past. Once hoped to be just a momentary nuisance robbing us of spring holidays like St. Patrick's Day and Easter, the prolonged COVID-19 pandemic eventually eradicated our summer and put a serious damper on fall festivities associated with Halloween and Thanksgiving.
Now, it is threatening to depreciate what Andy Williams so spectacularly proclaimed the most wonderful time of the year. However, Arizona's performing arts organizations are determined to not allow that to happen by employing yuletide tenacity and holly jolly ingenuity.
For example, Scottsdale Center for the Performing Arts is offering its holiday performances this year with multiple different types of ticketing options. The facility's programming director Abbey Messmer says that 2020 holiday programming is all about a pragmatic balance.
"We are thoughtfully upholding mandated COVID-19 protocol; keeping safety, spacing and sanitization as top priority while helping usher in a festive spirit for the holiday season," Messmer explains.
Well aware that families are looking for fun things to do to ensure the winter holidays do not fall by the wayside like those of this year's other seasons, Scottsdale Center for the Performing Arts will present its events indoors — with reduced capacity and spaced seating — as well as outdoors. It will also offer livestreaming options that allow audiences to watch the performances from the comfort of their own home.
"We feel passionate about providing opportunities for local artists that have lost income over the summer and we are fortunate to welcome a few national acts to the stage in December," Messmer adds.
Scottsdale Center for the Performing Arts' national acts include Big Bad Voodoo Daddy: Holiday Swingin' Party 7:30 p.m. Wednesday, Dec. 2 and A Merry-Achi Christmas 8 p.m. Saturday, Dec. 19. Meanwhile, the local artists who will grace its stage include soulful band The Sugar Thieves, which will present its holiday concert How The Sugar Thieves Stole Christmas 7 p.m. Saturday, Dec. 12.
Scottsdale Center for the Performing Arts' plans are just the tip of the iceberg when it comes to the Valley's various holiday performing arts events, proving Johnny Mathis' proclamation that it's beginning to look a lot like Christmas — even this year.
A Christmas Carol
Childsplay
Nov. 28–Dec. 23 // 7 p.m. // $15+
Herberger Theater Center
222 E. Monroe St., Phoenix
480-921-5700 // childsplayaz.org
One of the Valley's most celebrated actresses, Katie McFadzen, will bring to life a Charles Dickens' holiday classic Nov. 28–Dec. 23 in Childsplay's production of "A Christmas Carol."
The one-woman performance will deliver the heartwarming story like audiences have never seen or heard it before — under the stars, lights and chandeliers of the new outdoor stage at Herberger Theater Center.
McFadzen believes that theater-goers are ready to get back to seeing live performances and hopes that the outdoor setting with spaced seating will help make them feel safer about the experience.
"Most theater artists have been completely sidelined by this pandemic since mid-March, which has greatly affected morale and obviously income," she says.
Some of McFadzen's friends in the performing arts industry have been forced to move away from the cities in which they live because they cannot afford to continue living in them without steady work.
"I feel fortunate to have the opportunity to tell this story in front of a live audience," she says. "I look forward to the day that live performances are the norm again and all of the theater artists who have faced months of unemployment get back to work."
In addition to safety, the outdoor setting should propel the production to be extraordinarily special in that the Valley's chilly December temperatures will complement the story's seasonal atmosphere. However, the actress advises audiences to come prepared with jackets and blankets.
"I hope that by telling this story, people will be reminded of the importance of and need for love and kindness in the world we live in and that change is possible — and that with change, comes hope," McFadzen says.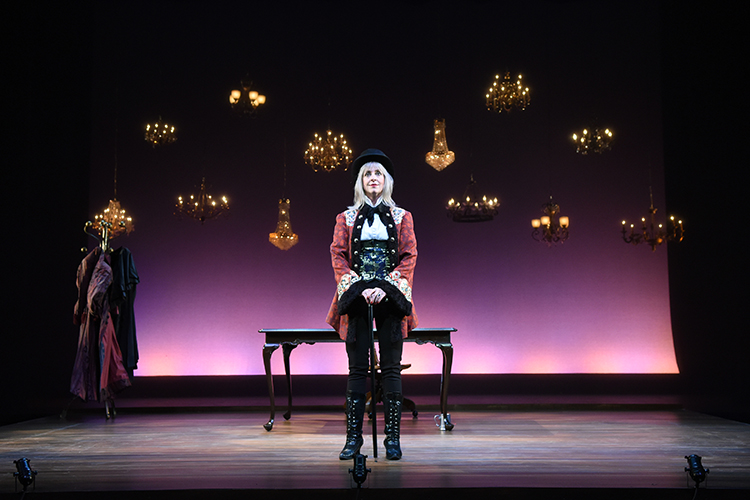 Unwrapped: An Original Christmas Revue
The Phoenix Theatre Company
Dec. 2–23 // See website for times and price
Central United Methodist Church
1875 N. Central Ave., Phoenix
602-254-2151 // phoenixtheatre.com
The Phoenix Theatre Company, which is taking its entire season outdoors, is partnering with Brock Pro Entertainment to bring some rock 'n' roll muscle to its holiday production titled Unwrapped: An Original Christmas Revue. Featuring songs from Pentatonix, NSYNC, Hanson and more, the show will be performed Dec. 2–23 on the theater company's new outdoor stage at Central United Methodist Church.
Lynzee Foreman, co-owner of Brock Pro Entertainment and artist at The Phoenix Theatre Company, says the live events and performing arts industries have been hit hard during this difficult year. She adds that Arizona's performing arts companies are far more fortunate than those in other parts of the country in that our weather allows the show to go on during the holiday season — given the proper ingenuity.
"The Phoenix Theatre Company has taken on the monumental task of building an outdoor space that safely brings audiences together and puts artists back to work," Foreman says.
She adds that fleshing out the concept of Unwrapped: An Original Christmas Revue gifted her with a greater sense of family and a higher level of teamwork between the cast and staff than she has ever experienced while working on a show.
"I have watched the Arizona arts community really come together in a way I never thought possible," Foreman explains. "There is something magical about humans gathering together to create art and joy."
Foreman notes that the performers and the band featured in Unwrapped: An Original Christmas Revue are all local artists, having been hand-picked for their amazing talent.
"It is a true pleasure to collaborate with them and bring these original arrangements and choreography to life right before your eyes," she says. "To be part of something like that both as a performer and audience member — in a time when we need art more than ever — will uplift you and give you that holiday spirit we all need so badly."
Holly Jolly Christmas:
A Holiday Revue
Fountain Hills Theater
Dec. 11–20 // See website for times // $32
Fountain Hills Theater
11445 N. Saguaro Blvd., Fountain Hills
480-837-9661 // fhtaz.org
Fountain Hills Theater is taking its seasonal celebration outdoors this year. Santa and Mrs. Claus will host Holly Jolly Christmas: A Holiday Revue Dec. 11–20 via the theater company's new outdoor venue that provides spaced seating and limited parking spots with views of the stage.
The joyous and touching musical walk down memory lane will feature 30 beloved holiday songs — including "Winter Wonderland," "Let It Snow," "Jingle Bell Rock," "O, Holy Night," "Santa Baby" and "Santa Claus is Coming to Town."
Fountain Hills Theater's executive director Michael Wallot — a former Broadway performer — acknowledges that 2020 has been a tough year for everyone.
"We felt a visit from Santa and Mrs. Claus was just the remedy for the pandemic blues," Wallot says. "Singing and dancing to this cheerful beautiful music has been just the antidote for our performers, who have not been on stage for many months."
Noting that Fountain Hills Theater assembled some of the best talent in the Valley for the performances, Wallot encourages people to bring blankets and cuddle up with their loved ones for what is certain to be a very memorable night.
"Get ready to sing along, tap your toes and escape the madness of the real world for 90 minutes of pure joy," he explains.
Holidays with Orpheus
The Orpheus Male Chorus of Phoenix
Sunday, Dec. 6 // See website for time
Free // 602-699-4556 // orpheus.org
The Orpheus Male Chorus of Phoenix will present its Christmas concert — Holidays with Orpheus — in a virtual format this year. The chorus will make the concert available Sunday, Dec. 6 via its website.
Holidays with Orpheus will feature an interactive program with new virtual performances of "Oh Come All Ye Faithful" and "The Hands That First Held Mary's Child" as well as classic videos and interviews.
The Orpheus Male Chorus of Phoenix's artistic director Brook Larson says that the concert will be presented to the community free of charge as a gift to audiences for their tremendous support of the performing arts organization over the years.
"This year's Holidays with Orpheus is unique because we will not be performing live," Larson acknowledges. "But you will enjoy the new virtual videos of the chorus we created along holiday songs from previous performances."
Holiday Cabaret
Desert Foothills Theater
Saturday, Dec. 19 // 7 p.m. // $25
The Holland Center
34250 N. 60th St., Scottsdale
480-488-1981 // dftheater.org
Desert Foothills Theater's seasoned entertainers will present a fun, safe and joy-filled night of song, dance, laughter and heartwarming fun 7 p.m. Saturday, Dec. 19 at The Holland Center.
Desert Foothills Theater's managing director Terry Temple says that staff and performers will observe all mandates — including spaced seating, face coverings and professional cleaning — and take precautions to ensure a safe and healthy environment for Holiday Cabaret.
"The new protocols are challenging but worth it," Temple says. "And doing a holiday performance seems to be just what the doctor ordered for our patrons and performers who miss not only live theater but each other. The holidays give us the perfect reason to gather and we are honored to create an evening of music and storytelling that lightens the heart and soothes the soul."
He adds that Desert Foothills Theater's staff has been overwhelmed by the gratitude expressed by patrons for the opportunity to experience live theater in a safe, health-conscious environment.
Home for the Holidays
Sonoran Desert Chorale
Saturday, Dec. 12 // 7:30 p.m. // Free
480-305-4538 // sonorandesertchorale.org
Like the other three concerts in its performance season, Sonoran Desert Chorale will present its Christmas concert — Home for the Holidays — in a virtual format this year. Audiences need only find a comfortable spot in their home 7:30 p.m. Saturday, Dec. 12 and visit the chorale's website to watch, hear and enjoy the concert free of charge.
Home for the Holidays will feature a selection of beloved and joyful songs of the season, delivered via the beautiful sounds for which the ensemble is known.
Sonoran Desert Chorale's artistic director Carric Smolnik says one of the reasons the performing arts organization selected Home for the Holidays as the title of its Christmas concert is that most people will be celebrating the holidays at home this year as a result of social distancing efforts.
"But as it says in Michael McGlynn's 'Christmas Memories,' 'We're coming home for Christmas Day to our sweetest memories,'" Smolnik adds. "The Sonoran Desert Chorale hopes to give our audience members sweet holiday memories through our virtual, holiday performance … [which] will include two virtual performances — learned and recorded at home, but mastered together into a brand new performance."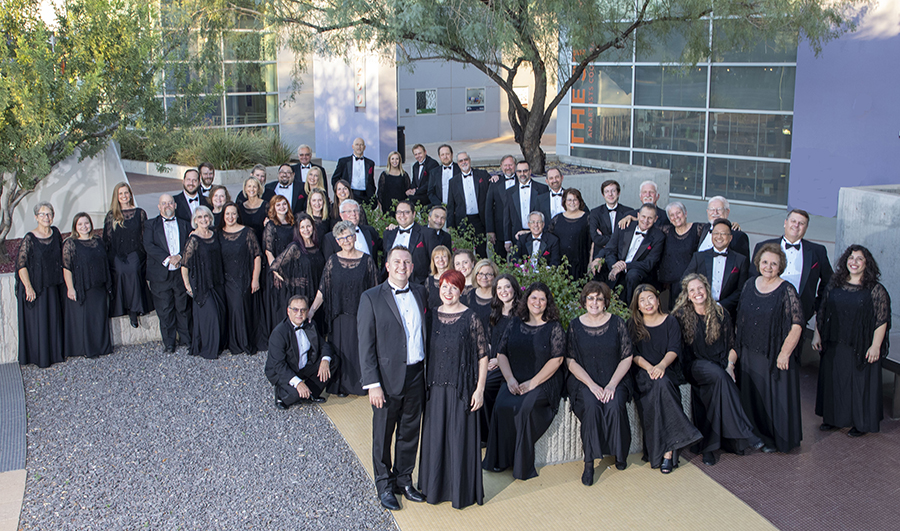 Spirit of Christmas
Christian Dance Company
Dec. 19–22 // See website for times and price
Higley Center for the Performing Arts
4132 E. Pecos Road, Gilbert
480-820-0795 // tempedance.com
Audiences have two opportunities to experience the Spirit of Christmas show presented by Tempe Dance Academy's Christian Dance Company this year.
First, Chandler Center for the Arts will bring the show — which celebrates traditions from around the world with a cast of more than 100 dancers, singers and guest performers — to audiences' living rooms with a recording of last year's 32nd annual presentation Dec. 4–6.
Chandler Center for the Arts' general manager Michelle Mac Lennan says the show is one presentation in a wide array of holiday programming that the facility is offering in an attempt to lift the spirits of families this holiday season. Other shows — including holiday performances by Chandler Symphony and Chandler Children's Chorus — will boast both virtual and in-person ticketing options.
"Keeping performances happening assures our artists keep dancing, singing and performing," Lennan says.
Christian Dance Company will then perform a live version of the show Dec. 19–22 at Higley Center for the Performing Arts. Tempe Dance Academy's owner Wanda Manville hopes that the 33rd annual presentation will provide audiences with a little bit of normalcy after having experienced such an excessively stressful year.
"No matter your age, you will find joy in this show," Manville says. "Our dancers have worked very hard, taking all of the necessary precautions to be able to provide this wonderful show to our community."
Nutcracker Suite
Ballet Arizona
Dec. 12 and 19 // 3 p.m.
$20 // 602-381-1096 // balletaz.org
For many, the holiday season simply would not be complete without attending a production of "The Nutcracker." Although seeing it live at Symphony Hall is not an option this year, Ballet Arizona is ensuring the survival of the cherished and time-honored tradition with its digital presentation of "Nutcracker Suite."
Streaming 3 p.m. Dec. 12 and 19 — and available to view on-demand for 24 hours after each performance — the new digital format allows the dance company to be creative and engaging in fresh and different ways. In addition to the beautiful dancing that audiences know and love, the presentations will also feature exclusive behind-the-scenes content such as dancer interviews, rehearsal footage and backstage peeks.
Ballet Arizona's director of marketing Leslie Marquez says that the dance company will also compliment the virtual viewing experience with optional add-on packages that include sweet treats, activities, mementos and more to help bring home the joy of attending one of its productions of "The Nutcracker" in person.
"[The] Nutcracker is such a wonderful and enduring holiday tradition," Marquez says. "Our dancers and staff are incredibly excited and thankful to share it with viewers this season. For our dancers — and really the whole Ballet Arizona family — being able to perform and produce performances during these challenging times is so meaningful, rewarding and hope-giving."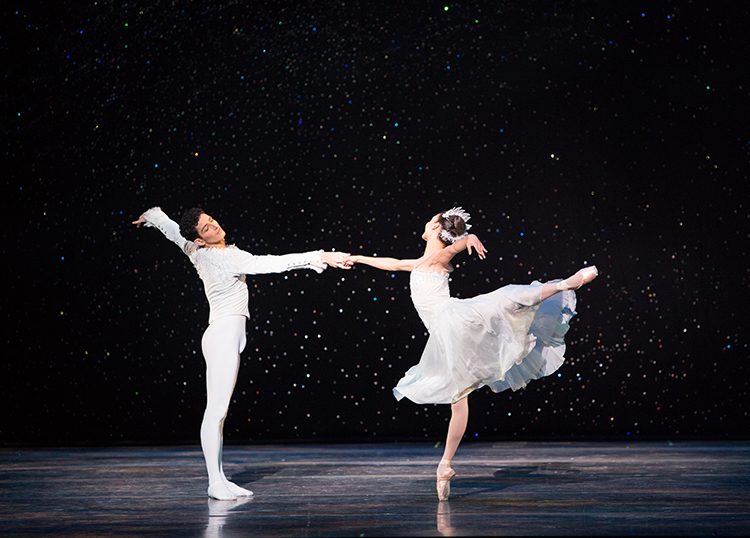 Neighborhood Noels
North Valley Symphony Orchestra
See website for details
623-980-4628 // northvalleysymphony.org
There truly is no shortage of tenacity or ingenuity across Arizona's performing arts industry. The past year has undoubtedly been tough, but our performing arts organizations are proving that they are even tougher — benefitting not only performers but also audiences.
North Valley Symphony Orchestra's music director Kevin Kozacek echoes the sentiments of so many others in the performing arts industry, saying that the COVID-19 pandemic has been incredibly difficult for his organization. However, the orchestra has continued to provide the opportunity for its musicians to learn, rehearse and perform in small chamber ensembles.
In addition to weekly virtual performances on YouTube, North Valley Symphony Orchestra will keep the spirit of the season aglow through a program that brings the music directly to the audience rather than the other way around.
"Musicians will be providing a program called Neighborhood Noels, where small groups of our instrumentalists perform everyone's favorite holiday music throughout our communities in private parks, driveways and local ramadas," Kozacek explains.
Thanks to the Valley's incredible performing arts organizations, there really is no reason to have anything but a joyous holiday season this year. As Bill Nighy's "Love Actually" character Billy Mack proclaimed, Christmas is all around — maybe more so this year than ever before.