Writer James D. Malcolmson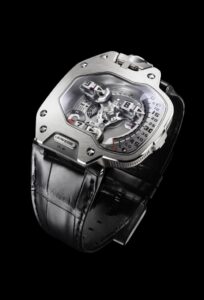 Less than 20 years ago, few pastimes were as shrouded in opacity and obscurity as the collecting of watches. Few in number, especially in the United States, watch collectors rarely communicated to the outside world about their passion. Their reticence was fueled by reasons of privacy, isolation and for some, even embarrassment that such an expensive habit could revolve around mechanical objects understood by so few.
Fast-forward to today and watches are part of the mainstream, celebrated by a constellation of websites and social media providers and conspicuously flashed by celebrities whose horological preferences are regularly noted. Thanks to recent spikes in aftermarket values, watches are now somewhat dubiously spoken of as an "asset class," proof, if any more was needed, that they have come into their own.
We can thank the internet — yet again — for so many different aspects of the change in watch collecting. Aficionados in the 1990s had few sources of information: retailers along with a few books and magazine titles. By the early 2000s, a new type of platform, the online watch forum, offered collectors real-time answers to the questions along with something they had never had before — community. Many collectors, who had previously persevered in isolation, now found peers and friends around the world on sites like TimeZone.com and ThePuristS.com that offered specialized discussions by topic and brand.
"The virtual community really blossomed before the physical community," recalls Gary Getz, a longtime Northern California-based collector. "Today we meet up with our watch pals from Europe, Singapore and South America, but a lot of those people I met first online."
The same period was also one of growth and radical change in Switzerland, where a new group of independent brands rose up to challenge the established order of legacy manufacturers. Some, like F.P. Journe, pursued the ideal of the genius watchmaker/creator in the same spirit as the great inventors of the 18th century. Others, like Urwerk and Richard Mille, introduced an entirely new ultramodern aesthetic. The influence of these new companies was profound, and the design departments at many of the old-line brands were sent scrambling to match the energy of watchmaking's new wave.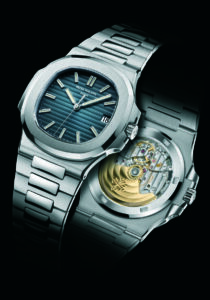 By the mid-2000s, there were nearly 120 companies turning out six-figure watches, each hoping to catch the eye of major collectors around the world. The 2008 banking crisis took much of the froth out of the high-end watch market, but underneath, a new, much larger and younger group of collectors was beginning to emerge, driven in part by another child of the internet, the watch blog. These sites, most notably Hodinkee, became the educational resource for urban, millennial-generation aficionados, who spiced their taste for watches with fashion sense. One for the chief beneficiaries of their patronage was the vintage watch market, which grew from a relative backwater to a prime resource for aficionados to pick up reasonably priced pieces with horological legitimacy. The trend had a positive knock-on effect for brands like Omega, which had a massive back-catalog of historically significant models, but had been overlooked in the industry's headlong rush to produce exotic, modern timepieces.
For decades, one of the watch industry's dirty secrets was the fact that it often overproduced watches, even very expensive ones, for the collector's market. In the old days, the excess was often "dumped," leaving only outsize wholesale accounts in the Far East and certain African republics. But as the watch market globalized, these watches increasingly found their way back to the first world, ending up on the grey market. Over-produced watches, even in legitimate supply chains, ended up with heavy discounts.
As the internet made international watch pricing transparent, price stability, even appreciation, became a new, highly important layer in the way people began to value watches. Companies with high demand along with tight production and distribution, like Rolex and Patek Philippe became even more valued. Richard Mille boutiques with just one or two watches on the whole premises served to underscore the fact that its watches were trading way above their retail prices on the aftermarket. Particularly during the pandemic, much of the watch world's attention was focused on the financial performance of a small handful of "unicorn watches," amplified through the social media accounts of the lucky few who managed to acquire them.
Prices of these watches have since settled somewhat since their peak in the spring of 2022, but their effect on watch buying continues to unfold. Supply and demand for important new models is controlled, if not engineered. Celebrity sightings and long-to-impossible wait lists have added a velvet rope quality that has moved a long way from the qualities of the original pastime.
"The big transition for me is that watches have gone from being a niche hobby to a mainstream luxury category," adds Getz, who — better known by his Instagram handle of GaryG — has evolved with the changes, maintaining a high profile in the industry where he has made long-term friends. "The emergence of watches from an indulgent expense to a legitimate asset class has been a huge shift. Today, it's a whole different thing."
---
About the Author
A true luminary of the timekeeping world, James D. Malcolmson possesses a profound understanding of the diverse techniques employed in the industry today. Having traversed factories and workshops across the globe during his more than two decades of dedicated focus on timepieces, the master horologist and distinguished journalist has gleaned a wealth of insight into the intricate world of luxury watches. Drawing upon his extensive horological knowledge, Malcolmson will on Thursday, Jan. 25, present an exquisite, meticulously handpicked collection of both new and pre-owned luxury timepieces that exemplify the pinnacle of craftsmanship and design during an exclusive event at Grace Renee Gallery in Carefree.
---
Pre-owned Luxury Watches
Thursday, Jan. 25 // 4–7 p.m. // Daytime appointments available // Grace Renee Gallery // Historic Spanish Village // 7212 E. Ho Hum Road, #7, Carefree // Free // 480-575-8080 // gracereneegallery.com