Share the Love: 11 Valentine's Day gifts ideas that support local businesses
Writer Lara Piu
Love on your sweetie with a Valentine's Day gift from a local business. Not sure where to start? Here are 11 ideas to make the creative juices flow.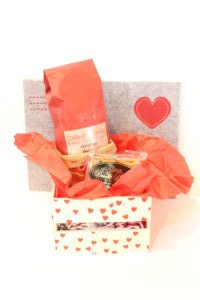 Cup of Love
Forget breakfast, let your sweetie sleep in while you get brunch. First, fill the house with the scent of brewing coffee like Carefree Coffee Roastery's Brazil Baterra Sweet Blue. Named after the farmer who grew its beans, this medium roast, Rainforest Alliance Certified coffee gives off chocolate and hazelnut aromas. It was hand-selected by Roast Master Lars Hesse, who is certified by the Specialty Coffee Association of Europe and the International Barista and Coffee Academy.
Sweet somethings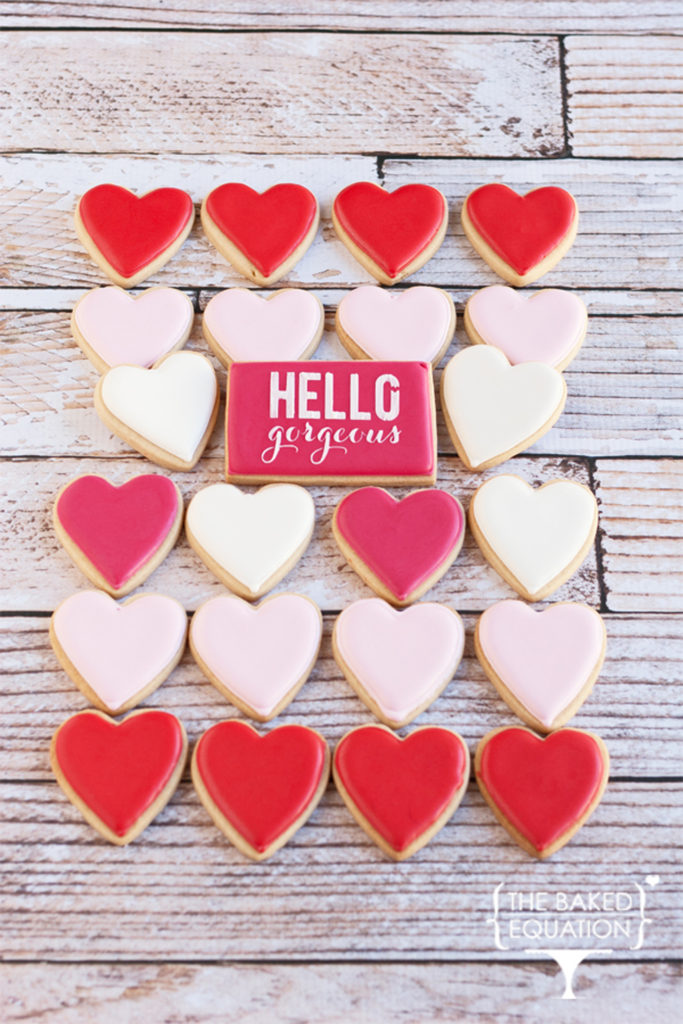 Budding bake-tress Melissa Barbakoff has a delightful selection of homemade sugar Valentine's Day cookies that any sweetie will swoon for. She uses real bourbon vanilla and locally-sourced, organic ingredients whenever possible and when requested — the best of all things gluten-free.
Heart on her sleeve
She'll show her love for you in style with this adorable All You Need is Love t-shirt. It's just one of the many items handpicked by the Lucas family for their boutique, Sherre's. Husband and wife duo Tom and Sherre worked in the fashion industry before moving to Arizona and opening their first shop in 1974. Their store is currently located in Scottsdale Fashion Square. The family regularly travels to New York, Los Angeles and Las Vegas to spot new fashion collections with luxurious but effortless style. Find the t-shirt online or at their North Scottsdale store.
Aromatherapy
Spoil her with a warm bath of essential oil bath salts surrounded by candles. Steve and Roxanne Vise's candles have been hand-poured on-site with their proprietary formula since 1997. They have heart-shaped, votive and pillar candles that come in yummy scents like chocolate, lemongrass, lavender, wine and rose. Throw in one of their luxurious French soaps to extend the sentiment for many soaks to come.
Pure love
Real love deserves all things pure. The Bourbon Cellar in Scottsdale is the Valley's only true farm-to-table experience, according to its executive chef, Doug Smith. He supplies market fresh fish every other day, as well as hand selects and hand trims cuts to serve your love the freshest USDA prime quality steaks and wild game. His menu also includes an American fare selection of appetizers, soups, salads, chicken, desserts, cocktails, craft beer and fine wine.
Live, love and learn
Help improve your sweetheart's golf game or better yet, take lessons together at Boccieri Golf. This Scottsdale golf club manufacturer and golf center is the only one of its kind in Arizona, and among 15 in the world with the Robo Golf Swing Trainer, a new robotic swing trainer designed to help golfers master the ideal golf swing. It mechanically guides you through your perfect golf swing plane, then helps you swing — the correct way — repeatedly to let the magic of muscle memory kick in.
boccierigolf.com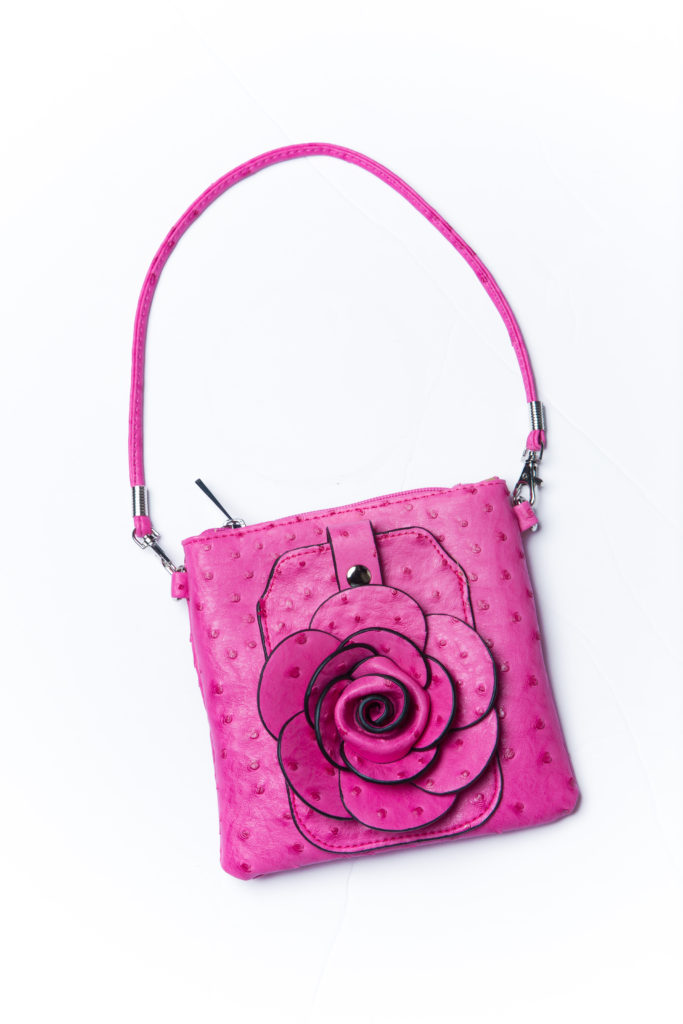 Rose-colored purses
Brighten her wardrobe and make her day with a fresh new purse. Located in the heart of Carefree's downtown shopping district, Bags and Rags just stocked a new selection of accessories, clothing and purses like dual-strap short and shoulder/cross-body rose purses, perfect for the spring. A veteran in retail fashion, owner Rose Toon curates stylish, yet hard-to-find items for her store, and enjoys working one-on-one with her customers.
facebook.com/bags-rags-185596678168295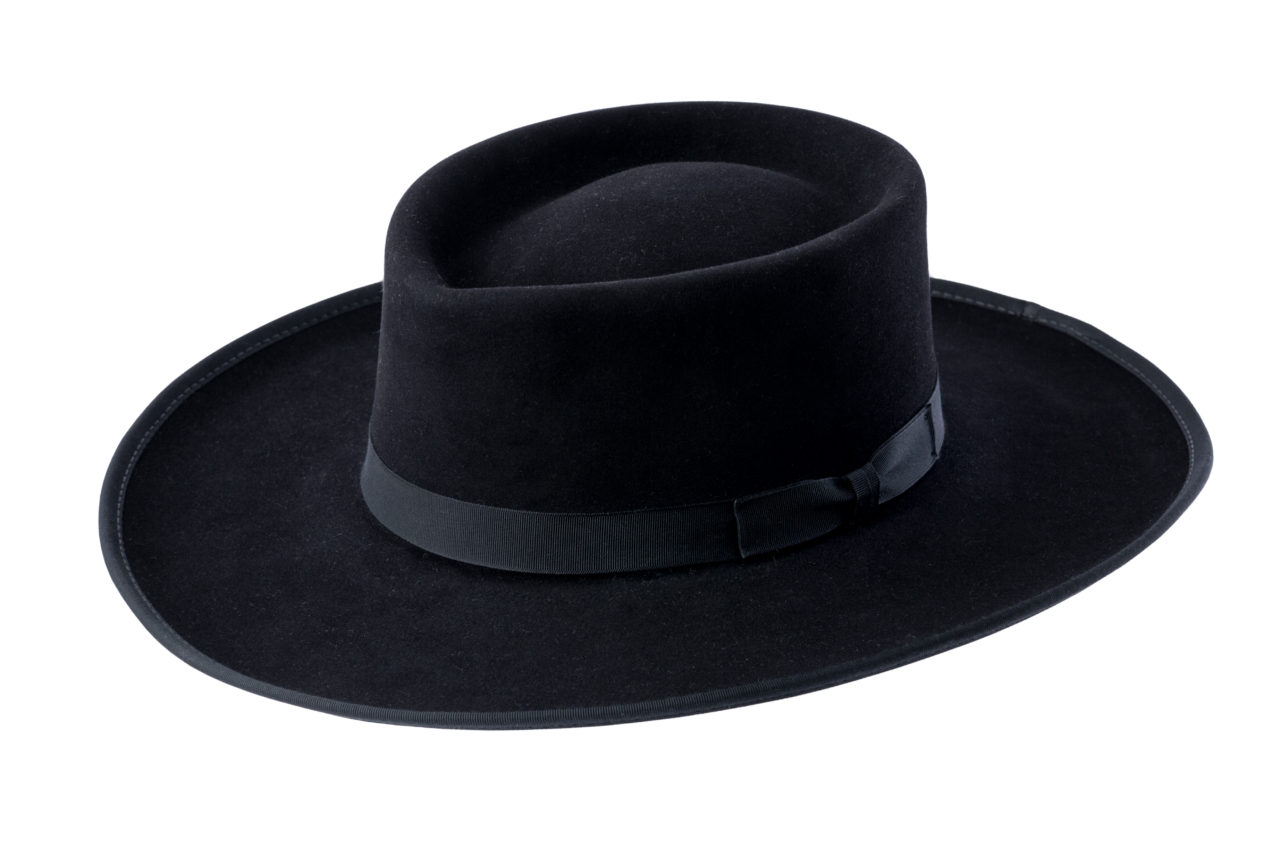 Wrangle him in
At the heart of every man is a boy, and what better boy than a cowboy. The Roy cowboy hat was designed for Jack O'Connell's character in the upcoming Netflix series, "Godless," by Watson's Hat Shop, the official hat maker for the main characters in this new Western series. The Roy is made of pure black beaver in a telescopic crown with a special hand shape created for the movie, and its 12 ligne black rim ribbon and nine ligne black crown ribbon is period-true to the show.
Say you love me
The Say Your Love Me mini dress by Free People tells her everything she needs to know. The flattering babydoll silhouette is made with a silky retro print that features V-neck pleat detailing around the waist and full, long sleeves. The easy-to-wear, easy-to-wash dress comes with a rayon removable slip and adjustable straps.
swankys-fashion-boutique.myshopify.com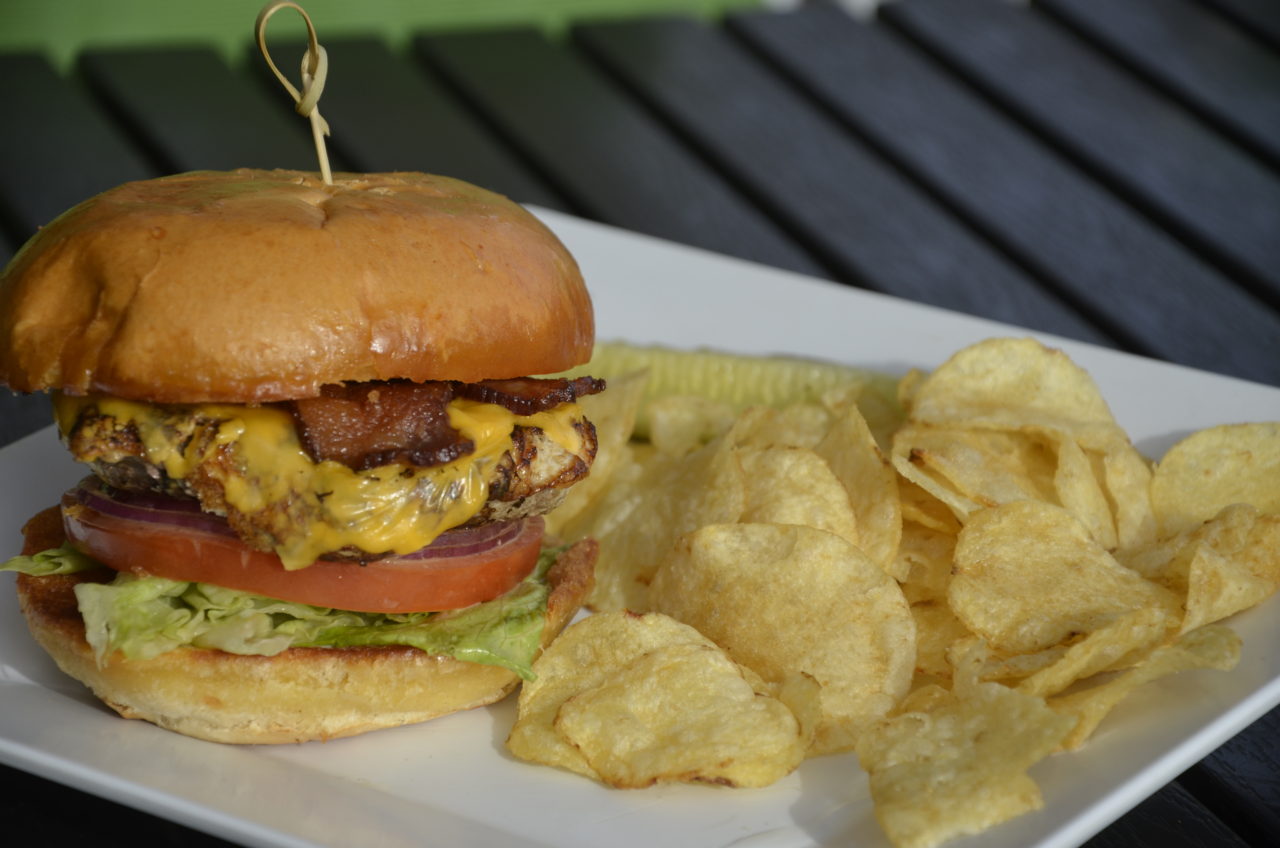 Brunch in bed
Then head over to Scramble, a breakfast joint in Scottsdale, for one of its five new brunch sammies. Try the FunGuy Sammie, a roasted portobello mushroom topped with a fried egg, Swiss cheese, roasted red peppers, sautéed onions, avocado aioli and baby spinach. The sammies come with gluten-friendly, vegetarian and vegan options, and are made with locally-sourced goodies like Hickman's eggs.
Love nest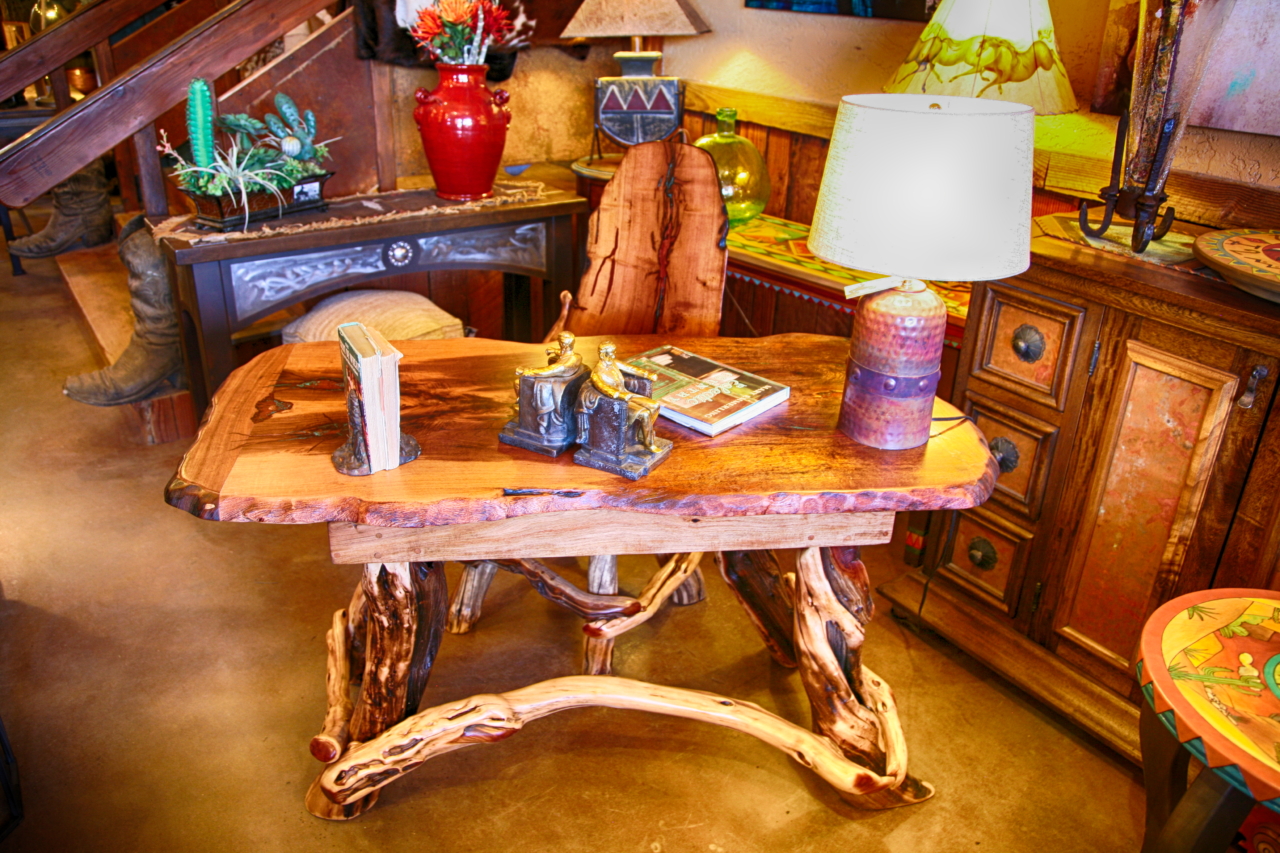 Even the best of us needs a space to call our own. This mesquite desk, hand-carved by local artist Skye, gives your love a little space of his own while adding a warm touch to your home. We found it at locally-owned Big Bronco, which focuses on Earth-conscious furniture and home decor made from reclaimed materials, including 100-year-old reclaimed lumber from Brazil, natural mesquite wood with turquoise inlay from Arizona, hand-carved teak from Indonesia and distressed alder with hand-tooled leather from Mexico.