Writer Joseph J. Airdo // Photography by Cassell Archinuk
[dropcap]T[/dropcap]here is just something about the sight of a road that fills one with hope, optimism and anticipation. Be it black pavement with yellow lines or simply dirt, one knows with absolute certainty that adventure awaits — especially when the destination itself remains out of sight.
Perhaps the mystery of what is to come increases the exhilaration of the expedition. That elation knowing that all things are possible is one of the greatest feelings in the world and often causes the journey itself to be even more memorable than anything experienced at the destination.
Photographers capture this phenomenon through leading lines — lines that, appearing in an image, start at the bottom of a frame and guide the eye upward and inward, from the foreground to the background. They are used to draw the viewer's eye toward a specific point of interest. Many things can be leading lines — window panes, doorways, bridges, train tracks and, of course, roads.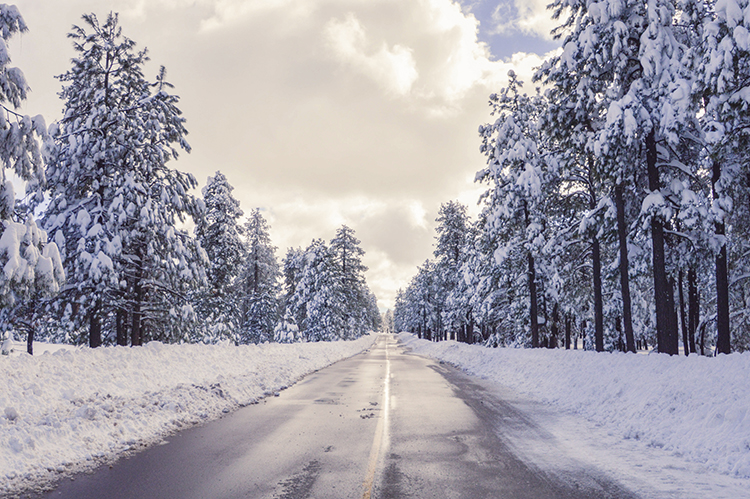 Photographer Cassell Archinuk makes remarkable use of leading lines in her work to showcase, in a visually striking way, the many amazing locations she captures on camera. This is especially effective in relaying to the viewer Archinuk's feelings as she approaches each destination.
Among Archinuk's favorite road trip destinations are Sedona and the Petrified Forest. However, she is especially drawn to the Superstition Mountains, populated with a variety of cacti and other incredible things that lend themselves to fantastic photographs.
Archinuk embarked on far fewer road trips last summer than usual but she still tried to spend as much time outside as possible — necessary relief from the indoor isolation associated with the COVID-19 pandemic. Her trips this year have included Zion National Park and Arches National Park, both in Utah, and she has aspirations of one day traveling to Iceland.
Images Arizona's photo essay this month beckons you to visualize your own adventures. Regardless of the destination, the resplendently authentic way that Archinuk preserves the sensation of the journey invites the viewer to see themselves down the road.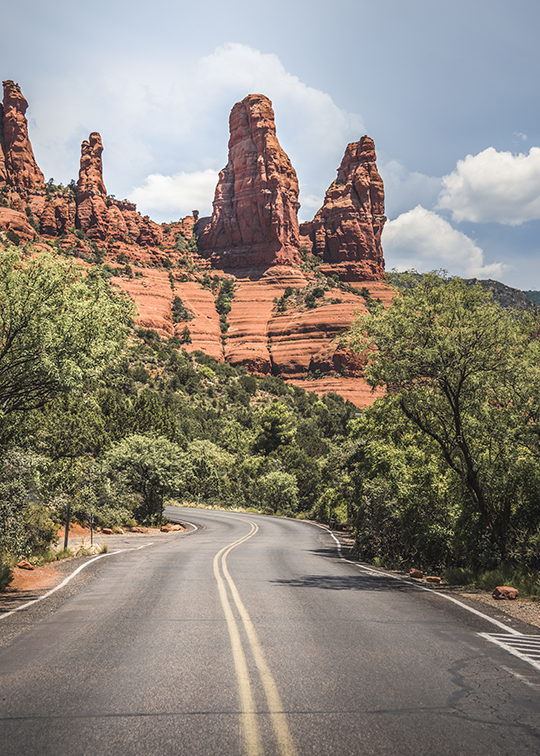 About the Photographer
About seven years ago, Cassell Archinuk started taking photos on her new smartphone while visiting Bryce Canyon National Park in Utah. She was mesmerized by the remarkable rock formations and found herself exploring a variety of different angles through the lens of the camera on her smartphone.
Archinuk had always been an avid hiker and loved spending time outdoors but never really considered herself a photography enthusiast. But as she began experimenting, her interest in the artform intensified.
One year later, Archinuk purchased a Nikon camera and continued experimenting. A few online tutorials and a lot of trial and error later, she founded Cassy Arch Photography.
"I am a passionate photographer who loves to capture landscapes, nature and people with gorgeous scenic backgrounds," Archinuk says. "I love nature and the outdoors as it provides a sense of peace, balance and beauty. I also love to capture the feeling and emotion of the love between two people, family joy and many other portrait scenarios."
Archinuk believes that her former career in cosmetology gifted her with an ability to visualize end results — a very advantageous tool when it comes to photography.
"I specialize in natural light photography and use that to bring the 'wow' factor into a photo," she adds. "I feel like that is one thing that sets me apart because I understand the surrounding landscapes and how to best use this natural light to accentuate the photos in the best possible way.
"Arizona and the Southwest are a favorite to photograph with so much diversity it has to offer, but I have loved capturing the mountains and beaches as well. From weddings, elopements and engagements, you cannot go wrong with such a variety of backgrounds to choose from."