Writer Joseph J. Airdo // Photography by Karen Shaw
At least once a month, photographer Karen Shaw sets out in her kayak early in the morning on days with low winds with the hope that she can capture reflective scenes in which the sky and landscape are perfectly mirrored in a body of water, creating what appears to be a peek into a parallel universe.
"I have to stop my kayak because even the smallest movement will make ripples," says Shaw, noting that stillness in the water is key to getting the perfect shot. "Such scenes just happen. I will come out of a cove and say, 'Woah, there it is!' It is kind of otherworldly when you see that. It is sort of ethereal and just grabs your attention."
She seizes the opportunity with her camera, then pauses to appreciate the sight.
"I have always been drawn to mirror images," says Shaw, comparing such sights to the ones you might see when looking through a kaleidoscope. "They just have such a magical quality to them."
The photographer often feels conflicted about sharing that magic with the world, wanting to keep it all for herself. After all, when others see through her work the ethereal beauty that is out there in nature, they are encouraged to explore — and over-populate — the spaces of solitude that have come to mean so much to her.
However, she also believes that said beauty exists to inspire us all to intentionally seek out such scenes, as you will discover that they are in fact all around in nature if you simply look for them.
This month, Images Arizona is showcasing a selection of Shaw's photography, inviting its readers to gaze into what at first appears to be an alternate reality. It is important to remember, though, that this fairytale-like land that can be seen in the water is indeed a direct reflection of our own world; an exact replica of the scene above.
These parallel waterverses reveal that the true fairytale is the one we are living. All we need to do is open our eyes — and our minds — to the surreal moments when nature's majesty is far too perfect to be merely a coincidence.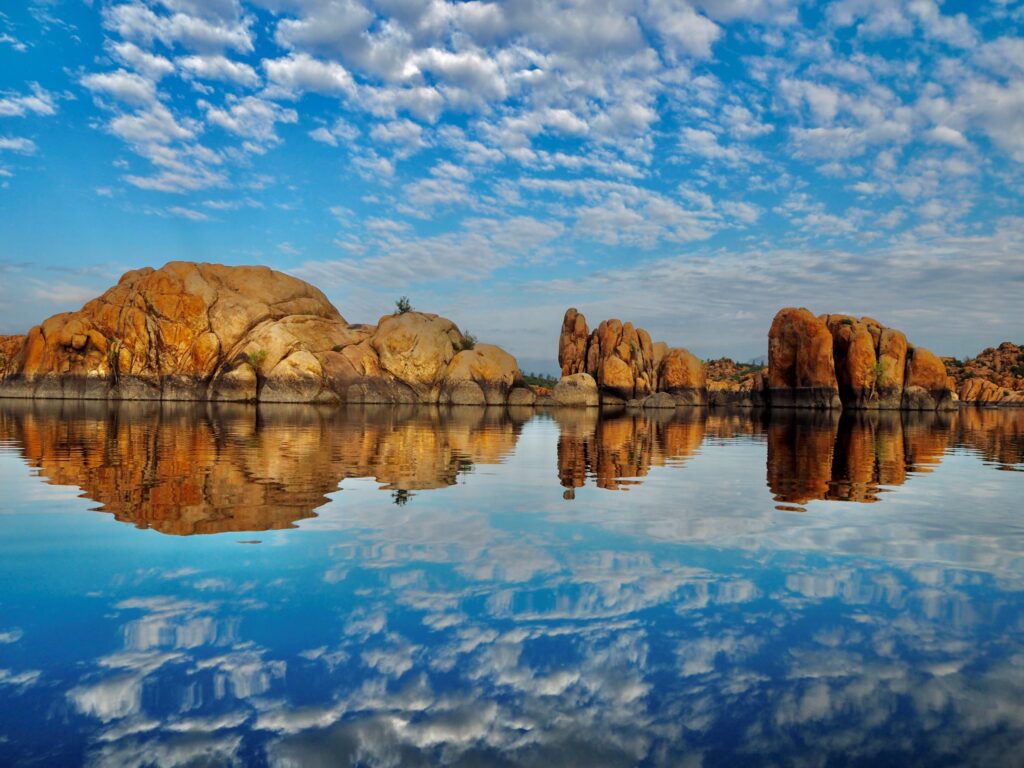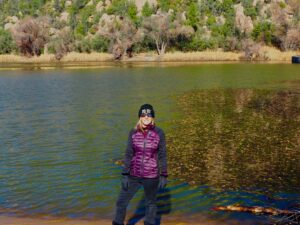 About the Photographer
Born and raised in Southern California, Karen Shaw has always considered herself to be an avid outdoorswoman.
"I have been hiking, mountain biking, kayaking and rock climbing my whole life," explains Shaw, who spent much of her adult life in Colorado before moving to Prescott six years ago — a move for which she credits her interest in photography.
Although she had always taken pictures of her amazing adventures, Shaw became even more enthralled with the many majestic settings that exist in and around the quaint Arizona city. Frequently finding herself "in the moment," she aspired to bring those moments home with her through the artistic medium of photography.
"I like how it can give me a different perspective," Shaw explains. "Photography has taught me to breathe, to be still and to take it all in; and to be patient. I love how I feel photography has brought out the artistic part of me."
Drawn to photograph anything in nature, Shaw has been particularly fascinated by birds since acquiring a larger lens.
"I see something different — or in a different way — every time I go out," she says. "I just adore my time outdoors and going into the darkroom on my iPad and seeing my images come to life."