Writer Shannon Severson
Photography Courtesy of Dulce Dorado Tequila
[dropcap]Y[/dropcap]ou might say that Andrea and Dave Blunier have been cooking things up together since the beginning of their relationship. After all, they met when they were both working at a Phoenix Sizzler. When Dave heard that Andrea might be breaking up with her boyfriend, he took the chance to ask her out, and the two have been together ever since.
After 30 years of marriage, they've got two grown children and an extremely successful business, Dulce Dorado Tequila—a blend of tequila, honey and vanilla that was inspired by a favorite family vacation.
"We have had a condo in Rocky Point for many years," Dave explains. "We traveled there often as a family, and the community there means a lot to us."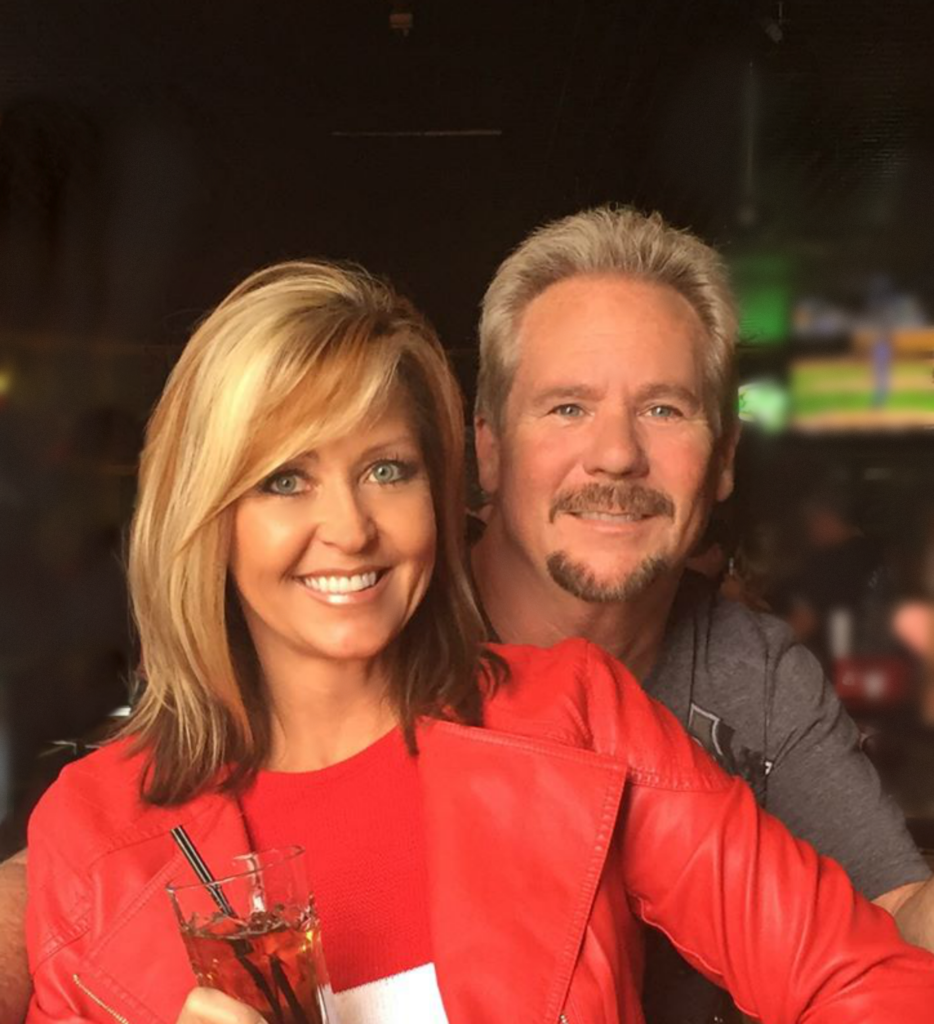 Enter Carlos. He was one of the Blunier's favorite shopkeepers who would routinely invite them into the back of the store for a shot of home-distilled tequila. Dave went into the experience with a bit of hesitance because, while tequila is a favorite of Andrea's, it was decidedly not on his list of preferred spirits. He was pleasantly surprised.
"This recipe was really good," says Dave. "It belonged to his great grandfather. It was 110 years of family tradition in a glass. It was more of a Mezcal, which is made from all the parts of the agave plant that aren't used for tequila. It had a maple-like sweetness to it. We decided we should buy some from him and covertly bring it back across the border for a party back home. We called it 'Carlos Tequila Day' and our friends loved it."
Dave figured he couldn't be the only one who wasn't a fan of standard tequila, and with nothing on the market like Carlos' recipe, he decided he would ask Carlos how it was done. That was the start of Dave's quest to make his own tequila, which involved a lot of research, experimentation, and a bit of a mess.
"I thought it would be fun to do in the garage," Dave recalls. "Andrea thought I was crazy! I was trying batches with all sorts of different ingredients."
"The kitchen was always sticky," says Andrea with a laugh. "There was stuff everywhere! But the true test was when he came up with a batch on the stove while my tequila-despising girlfriend was over for a visit. She was so worried to try it, but when she did, I saw the look on her face and I could tell that it was good. I knew we had something."
Dave still operates his own medical insurance brokerage, but when they got a call from Southern Wine & Spirits in 2013 asking them to bring in a sample, things got real. At the time, the Bluniers could hardly keep up with the demand from their friends for their garage-aged quaff and somehow, a bottle had landed in the hands of the major distributor.
"We arrived in jeans and there were six people in suits around the table," says Dave. "They loved the product. They said, 'Can you make this?' And I said I could make 50 bottles."
Clearly, production levels would need to be increased. That day began a long, trial-and-error process of developing and bringing to market their unique flavor.
"There's nothing else like it in the honey-vanilla taste category," says Andrea. "We've really reintroduced the product to a huge population of men and women who might have thought they didn't even like tequila. We call it the new generation of tequila."
The whole family got behind the effort that took the drink from a hobby in the Blunier garage to a wildly successful tequila that has won multiple awards, including three consecutive Consumer's Choice Awards and a Tasting Panel rating of 92—higher than some of the nation's best selling brands.
The couple's daughter, Danielle, who was 16 at the time, used her graphic design skills to create t-shirts, ads and labels.
"She was really savvy with the computer," says Andrea," so she was our go-to. She really helped us out.
"Our son, Evan, now works at Lucie's Sage and Sand in Glendale as a bar back, where ours is their house tequila. They also make barbecue sauce with it. It has helped bring him out of his shell."
It's now sold in 11 states and internationally. They recently learned it was being sold in Poland by a liquor store owner who imports it himself.
The business brought about the chance to help two important communities, one on each side of the border.
Temperance, Michigan, perhaps an ironic name for a place that bottles tequila, is a town of 6,000 with an economy that relies almost entirely on the facility. The Bluniers could have had the distilling and bottling process done start-to-finish in Mexico, where the tequila, bottles and labels are made, but they felt they had a chance to help the small town.
"The economy was really tough there when we started," says Dave. "The additional money we pay to bottle it in Temperance is almost a wash with tax savings. It's our way of helping the community."
Closer to home, the Bluniers became a sponsor of the Rocky Point Rally, a November biker event with an annual attendance of over 20,000 that supports charities here, including Barb's Dog Rescue, which has a special place in Andrea's heart.
In Mexico, they contribute to the Esperanza Children's Home, which was the first charity the Bluniers wanted to give back to. They also contribute to Samaritan Aviation, which flies medical supplies to Papua New Guinea. Danielle now works for the charity.
The couple has raised over $100,000 through their involvement. As for their friend Carlos, it turned out that they were able to help him, too.
"We always stop in to say hello to him when we are there and we knew we wanted to find some way to give back," Dave said. "We found out that he needed major eye surgery, and we were happy to pay for it to help him."
The Bluniers' first year of participation in the rally had 25 attendees. Now, they begin registration in May and max out at 250 people within a week. They rent the biggest venue on the main drag and toss goodies, Mardi Gras-style, to passing revelers below.
"It takes us five months to plan and pull it off," says Dave, "but we are able to benefit three charities. Many of our friends have also started supporting Esperanza Children's Home on their own."
"We didn't see this becoming a thing," says Andrea. "We were making it for friends and family, but it's really taken off. Now, our family has also been able to use the business to help charities we believe in. It has been a great experience."