Writer Joseph J. Airdo // Photography Courtesy of Arizona Musicfest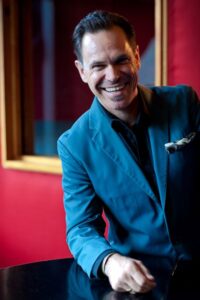 As much as Kurt Elling's name has become synonymous with jazz music, the two-time Grammy winner acknowledges that the genre is ingrained in his soul; grooving through his veins and giving him purpose, meaning and insight.
"I love the history of it," Elling says. "I love the ghosts of the musicians who have come before me and have made what I do possible."
With a songbook covering decades of America's greatest music, Elling will take the stage Monday, Nov. 21 at Highlands Church in Scottsdale as part of Arizona Musicfest's 32nd anniversary season. Known for his instantly-recognizable rich baritone voice, the musician has won countless awards around the globe, has been nominated for a Grammy award 15 times and has won 12 Jazz Journalists Awards for Male Vocalist of the Year.
Arizona Musicfest's executive and producing director Allan Naplan calls Elling an acclaimed and accomplished communicator and performer.
"Kurt Elling is the reigning top male jazz vocalist of America," Naplan says. "It is so exciting to bring one of the current jazz legends of America to Arizona Musicfest. He will be joined by the Arizona Musicfest Big Band — which is a 17-piece band that has performed with Michael Feinstein twice before. They are just an outstanding ensemble."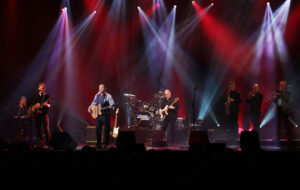 Advancing Artistic Integrity
Naplan notes that Elling is merely the tip of the iceberg when it comes to Arizona Musicfest's fall 2022 season, which opens with a Nov. 7 concert featuring Brass Transit — a group that recreates the unforgettable sound of the band Chicago, transporting audiences back to the freewheeling days of the 70s and 80s.
"Brass Transit is a group that we had about eight or nine years ago," Naplan says. "This is a group from Canada that has a major North American presence, and they just do a tremendous job playing the great hits of the band Chicago."
The season's sophomore performance is set for Nov. 12, when Marie Osmond takes the stage, accompanied by a 30-piece orchestra. A child of the 70s and 80s, Naplan grew up watching Osmond with her brother Donnie on television.
"They were tremendous entertainers and have both been able to sustain long, successful careers," he adds. "So we are delighted to have America's sweetheart perform as part of this season."
On Nov. 20, Arizona Musicfest will present a concert showcasing Arizona's brightest young classical musicians — each of whom possesses astounding technique and prodigious musicianship.
"We are so proud of what we do for these outstanding young musicians," Naplan says. "They always give tremendous concerts and it is always surprising for our audiences to hear their virtuosity."
Following Elling's Nov. 21 performance, Arizona Musicfest will close out the year with two holiday concerts — the first of which will feature Big Bad Voodoo Daddy, who will bring its unique and spirited Wild and Swingin' Holiday Party show to the Valley on Dec. 2.
"Big Bad Voodoo Daddy is the leading swing revival band in America," Naplan says. "It is a very retro swing sound that is just so cool. They are characters on stage and do tremendous treatments of everyone's favorite Christmas tunes."
Then, on Dec. 6, Mark O'Connor will take the stage, joined by his wife, Maggie, and son, Forrest.
"The great Mark O'Connor is an extraordinary virtuosic fiddle player, guitarist and composer," Naplan says. "His repertoire spans from classical and fiddle concertos to bluegrass and folk. This concert is his embrace of an Appalachian Christmas. It is just a lovely, beautiful concert featuring very sweet performances of holiday classics, done in his very unique, folksy-bluegrass-classical-crossover way."
After the holidays, Arizona Musicfest will open 2023 with a number of other concerts throughout winter and into spring. Jason Alexander, Michael Feinstein, Rosanne Cash David Foster and Katharine McPhee are just five of the many notable musical artists who are scheduled to perform in the new year.
"I will not program anything that I do not like," Naplan says. "I am in Heaven 35 nights of the year, enjoying — alongside the audience — great music of all different genres. We have expanded and stretched some of our genres as well. There is a balance of things that can really advance our artistic integrity.
"Not everything needs to be just for entertainment's sake. That is a great thing and we all are here to be entertained and enjoy, but, at times, we can push the art as well within the general framework of Arizona Musicfest. It is very fulfilling to have full audiences singing along, clapping and leaving a concert saying, 'This was one of the greatest nights that I have ever had.'"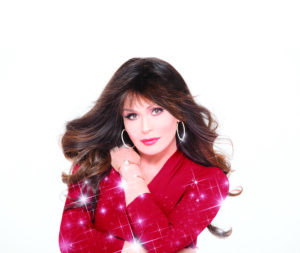 10 Years Later
Arizona Musicfest's 32nd season marks a significant milestone for Naplan as it is his 10th anniversary leading the nonprofit organization and its concerts.
I had spent 20 years in the opera business — seven as a performer and 13 as an administrator," Naplan says. "Having an interest in broader musical genres, I saw so much potential in Arizona Musicfest. At the time, it was a special secret of North Scottsdale and Carefree/Cave Creek. It was very well-known by those who lived in the area, but I saw an opportunity to really grow it and to bring in a higher level of quality artists and celebrities.
"Sure enough, 10 years later, we have enjoyed an evolution of the organization, where it is now not only well-known Valley-wide, but it has also become a major destination for both artists and audience members."
Fifteen concerts per season has grown to 35 and 7,000 attendees has grown to 35,000, all helping Arizona Musicfest to continue its mission to not only engage and delight audiences with exceptional concerts but also promote and inspire young musicians through valuable performance and scholarship opportunities and educate children and stimulate adults through dynamic music enrichment programs.
Ticket sales from Arizona Musicfest's concerts benefit a variety of music education programs throughout the Valley. These programs, which are provided at no charge to area schools, include Musicfest Strings, Musicfest Mariachi, Musicfest Winds, Musicfest Strummers, Music and Sound/Found and Around, Musicfest Jazz and The Music of Arizona — the organization's signature multicultural program.
"It has been a wonderful journey for me — both personally and professionally," Naplan says. "I am sort of a creator and builder by nature. I have a side career as a composer. It is just in my DNA to be creative."
Naplan credits the community's receptive audience as well as Arizona Musicfest's supportive board and dedicated staff and volunteers with the nonprofit organization's remarkable success over the past decade.
"We have an audience here that has really embraced and devoured all that we have either tried or tried and sustained," Naplan explains. "It has been incredibly gratifying for me to have enjoyed these last 10 years of growth."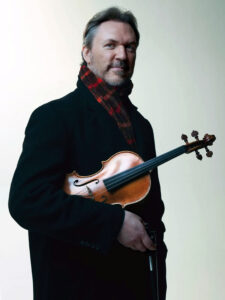 The Rhythm of the Cosmos
Elling values Arizona Musicfest's mission, noting that we simply cannot survive without music.
"We cannot live without music just like we cannot live without food," he says. "As human beings, we have got to be able to communicate with one another in often nonverbal ways; ways that involve rhythm and the beat of the heart.
"We also need to be able to listen strongly and with intent to the heartbeat of the world and of the universe and communicate with non-human entities. We need to be able to communicate with the rhythm of the cosmos, the rhythm of the trees, the rhythm of the birds and the animals. It is not just human lives that are on the line at this point."
Elling adds that he also personally owes a great deal of gratitude to music.
"It has given me my way of being in the world," he explains. "It has given me my income and, therefore, my home and security for my family. It has given me friends all over the world. I get to tour 200 nights a year to Asia, Europe and South America.
"I do not know how I would or could have been able to enjoy my life in the way that I have without music being first and foremost as my vocation and my dedication. So it has really given me just about everything that I have got."
Experience
Kurt Elling // Monday, Nov. 21 // 7:30 p.m. // Highlands Church // 9050 E. Pinnacle Peak Road, Scottsdale // $51+ // azmusicfest.org