Writer Joseph J. Airdo
Photography Courtesy of Booth Communications, Inc.
[dropcap]L[/dropcap]ooking back at her past 18 years as executive director of Foothills Food Bank and Resource Center, Pam DiPietro believes that she has learned an awful lot just by being around other people.
"Learning about other people helps you to move in a direction that you may not have thought of," she explains. "I did not plan to do this for 18 years. Nor did I plan on the growth that we have experienced. When I started, we were in a 400-square-foot room. We now have two facilities totaling about 11,0000-square-feet.
"One of the things that I feel very strongly about is that God always points you in the right direction. So I just kind of let that happen. I go with whatever comes along. And I have been very fortunate. God has been good to me and I have been very grateful because it has given me so many good experiences through the years and I have really learned a lot."
In November, DiPietro departed the nonprofit organization that she has worked for since 2002.
"I was 62 years old when I started this job," DiPietro says. "My husband and I had been here for three years and I decided to find a part-time job. I applied and two hours later they called me and said, 'You're hired.' I loved what I was doing and was proud of what we were accomplishing here so I just kept going until suddenly I realized that it had been 18 years."
Upon moving to Arizona from Illinois, DiPietro had originally planned to travel with her husband. However, what started out as a 20-hour-per-week part-time job grew exponentially, leaving little time for DiPietro to do so.
DiPietro admits that she has never been one who sits still — especially when there are people out there in need of assistance. Prior to arriving in Arizona, she worked as a business manager for a Catholic church in Illinois for 20 years — a job with substantial responsibilities that, similar to her position at Foothills Food Bank and Resource Center, she more or less fell into.
But she does not regret even a moment of either role.
"The thing that gives me the most pleasure is the fact that I know how many people we have helped through the years," DiPietro says. "I have seen many people come to us and within five or six months say, 'Thank you for your help. I am good to go.' I always feel good when they share their story with us and they are able to walk away with a smile and say, 'Thank you. You just saved us.'"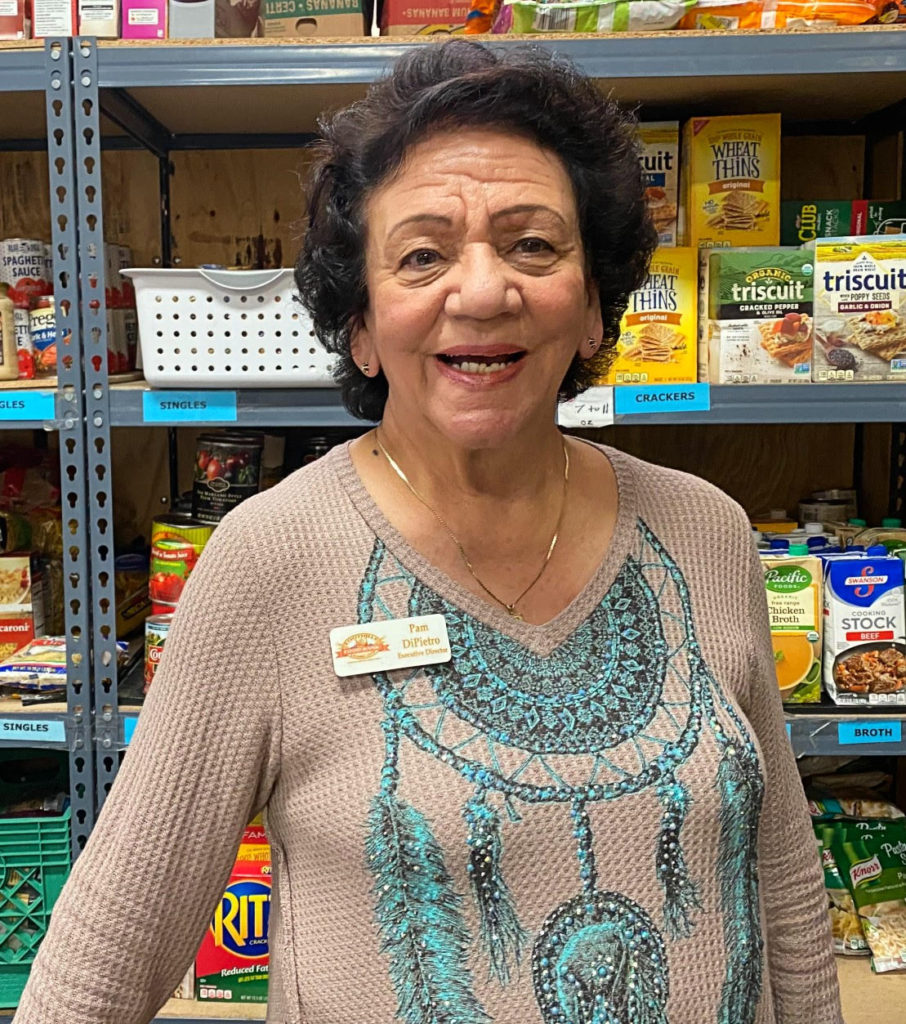 A Community's Compassion
DiPietro's departure has made way for Foothills Food Bank and Resource Center's new executive director Leigh Zydonik, who has been enormously impressed with the level of compassion exhibited by people in the community.
"It is very heartwarming," Zydonik says. "I am blown away by the generosity of the community and the passion for the work that the volunteers and staff have."
Zydonik adds that it is also very humbling to see first-hand the extraordinary need that is out there in the community.
Having moved to the Valley when her husband took a position here, Zydonik received a Bachelor of Science from Bowling Green State University and a Master of Science from the University of Dayton. She previously held positions with the Northwest Ohio flood mitigation and arts partnerships and Marathon Petroleum Company.
Additionally, Zydonik taught business classes at the University of Findlay in Ohio, where she also held a position as the director of the Center for Civic Engagement — an organization that supports a network of community partners that seek collaborative solutions to complex social problems that affect residents across the region.
"That was the backbone support for our eight community coalitions that dealt with food security, housing, mental health, literacy and workforce development," Zydonik explains. "So basically all of the ills that every community deals with. We provided resources and collective impact to address some of those social issues, making sure that all of the different community organizations, nonprofits and agencies worked together effectively and efficiently."
Upon researching Foothills Food Bank and Resource Center, Zydonik was especially impressed with the nonprofit organization's well-rounded and far-reaching community support.
"It seemed like such a strong and vibrant organization," she says. "It addresses so much more than just food security and that is what I had been doing in Ohio with those wraparound services to make sure that people were well taken care of."
Zydonik adds that when people find themselves in a position of need, it is rarely just one area or cause that put them there.
"Those wraparound services of the resource center are what attracted me here," says Zydonik, noting that Foothills Food Bank and Resource Center had a number of great programs that needed to be placed on pause as a result of the COVID-19 pandemic. "I am looking forward to building those back up once we are not as restricted.
"The need is obviously even greater during the COVID-19 pandemic with job losses and such. We will soon see an increase in evictions. The longer this goes on, the further behind people will get. So we are trying to stay on top of that while also understanding that many of our volunteers are not able to do so at this time due to health concerns."
Zydonik adds that the COVID-19 pandemic has produced a challenging balancing act but one that she is confident she will be able to master thanks to Foothills Food Bank and Resource Center's many amazing staff members and volunteers.
"We love our volunteers," she says. "They are our greatest resource. We are so appreciative of the work that they do and we are always looking for more. And there is also always a great need for not only food but monetary donations as well to continue the good work."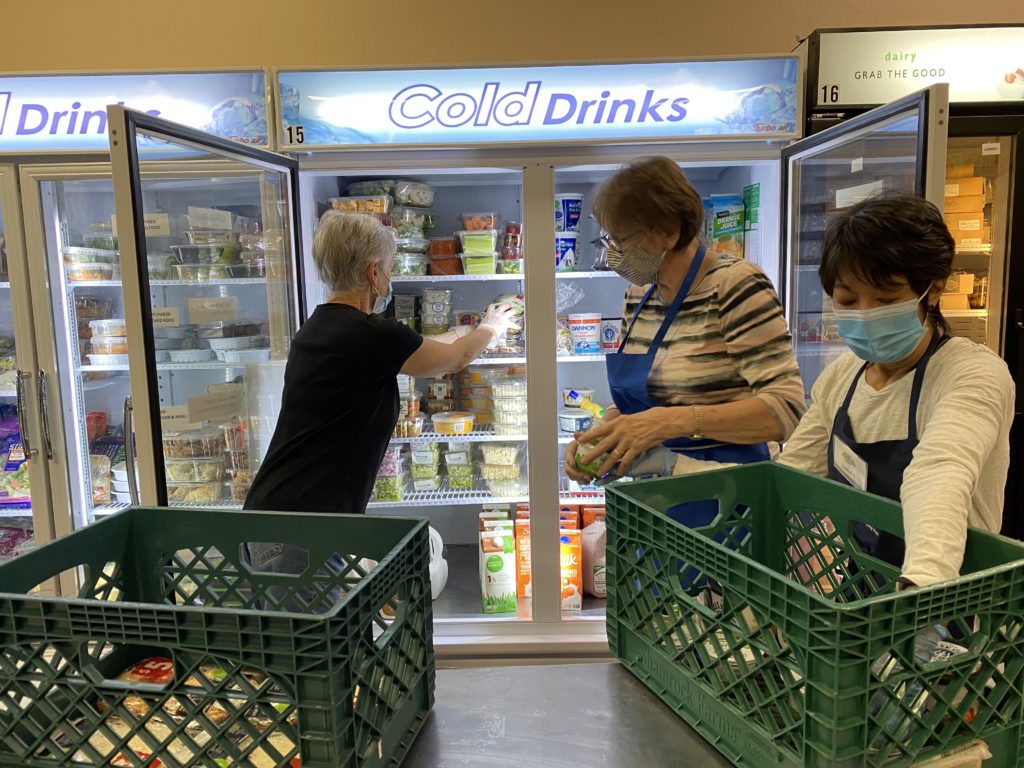 Room for Growth and New Ideas
DiPietro has faith that Zydonik is going to be an excellent addition to Foothills Food Bank and Resource Center and the community.
"Leigh is lovely," she says. "She is going to fit right in and be very good for this food bank. She will probably point it in another direction but that is good because there is always room for growth and new ideas."
In addition to enjoying a very different type of being outdoors that does not involve shoveling snow, Zydonik is excited to make a difference in people's lives in Arizona just as she did in Ohio.
"I am eager to meet, collaborate and work with our clients, volunteers, donors and community partners," she says. "Together, we will continue to improve the quality of life for individuals and families in need in numerous desert foothills communities."
Zydonik is also appreciative of DiPietro, who she says has done amazing things for the community.
"What she, her staff and the board have built in the past 18 years — from what was a very small organization to what it is today — speaks volumes to her dedication and passion," Zydonik says. "Our community is very fortunate to have had someone lead that drive."
True to character, DiPietro admits that she is still unlikely to sit still for long and has even discussed lending a hand to the St. Vincent de Paul Society at Our Lady of Joy Roman Catholic Church.
However, before doing anything else, DiPietro will first fulfill a promise that she made to her husband to finally spend at least a year traveling and doing other things with one another. She also plans to start reading again.
"I cannot remember the last time I read a book," DiPietro says. "So I am going to take time to just sit back, relax and read some books. I have a whole stack of them that I would like to read."
Foothills Food Bank
6038 E. Hidden Valley Drive, Cave Creek
480-488-1145