Writer Joseph J. Airdo
Photography by Norman Seeff
[dropcap]L[/dropcap]ike most of us, LeAnn Rimes spent more time at home over the past year and a half than she ever has in her entire life. The singer, songwriter, actress and author describes the feeling that she experienced during her first concert since the start of the COVID-19 pandemic as a shock to her system.
She had missed the stage and the audience, yearning not only to entertain but also to connect.
"Ultimately, that is what I feel music and art does," Rimes says. "It connects us to these places within ourselves — if we allow it to — that we do not normally go. We get to feel in a different way and experience life, the magic of life and all of the complexities of life in a different way."
Rimes is just one in a lineup of stellar musical artists set to connect with audiences in the Valley as part of Arizona Musicfest's 31st season. This year, the nonprofit organization is presenting its largest season yet, producing 30 concerts between November and April.
Arizona Musicfest executive and producing director Allan Naplan calls Rimes — whose highly-anticipated concert is scheduled for Nov. 13 at Highlands Church — "one of the absolute superstars of country music."
"Although what is so important about her is that she has gone beyond the country realm," Naplan says. "LeAnn Rimes is an American artist of such renown. So many of her songs, while they may have a country DNA to them, have really just become part of the popular lexicon of pop music. So we are really excited to have her."
Emotional Depth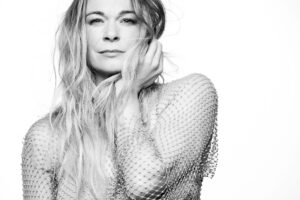 Although she had been singing for several years prior, Rimes' career officially took off in 1996 when, at just 13 years old, her single "Blue" peaked at No. 10 on Billboard's country music chart. The following year, she became the youngest person to win a Grammy when she took home awards for Best New Artist and Best Female Country Vocal Performance for "Blue."
"When she came out with 'Blue' as this young kid with this really mature musical sensibility, she took the music world by storm," Naplan says. "She has continued and has even more maturity now. And her music has expanded beyond so much of what she was originally known for."
Rimes acknowledges that just as her perception of the world around her has changed over the past 25 years, so has her music.
"It is weird starting out so young because the things that you are drawn to at 13 years old are very different than [those at] 39," Rimes explains. "I always joke that 'How Do I Live' and 'I Need You' are two of the most co-dependent songs that have ever been written. As I have grown older, my idea of love — and what love is — has changed. I think, as a writer, my songs are a bit more grounded and on the earthier side these days. There is a bit more complexity to them."
That does not mean that Rimes is any less passionate about her earlier hits, though.
"Do I completely agree with them?" Rimes asks. "Probably not. But I still love singing them. They have actually shown me a lot about love, where we write love songs from and what we think love is. My music has really taught me a wide range of emotional depth. Music has always been the place where I have felt the most open and free to speak wherein other parts of my life, ever since I was a little girl, I felt more contained and confined. Music has always given me that freedom."
Moreover, she acknowledges that there is room for everything — her earlier hits in which you can completely lose yourself or totally jam out to as well as the more recent ones that really dig into some deeper themes and topics. It is that perfect mix that she will be bringing to Phoenix for her performance during Arizona Musicfest.
"We run the gamut," Rimes says. "I have a setlist but my shows change. Sometimes I get a vibe from the audience and we go down a completely different road. I am much more flexible on stage these days than I used to be as a kid, which makes it a lot of fun for everybody."
In addition to possibly playing some of the songs off her yet-to-be-released new album, including "Throw My Arms Around the World," Rimes expects to share with the audience versions of her earlier hits that she has reworked a bit.
"It has been really interesting to play around with a lot of my older material, reimagine things and bring them into the now where it feels like one cohesive thought," Rimes says. "It makes it challenging to start as young as I did but I have fun with that challenge along the way."
An Essential Thread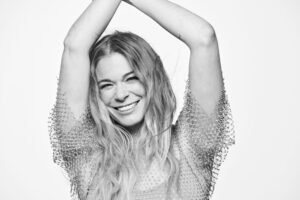 Naplan notes that, like several other of this season's esteemed performers, Rimes was actually scheduled for Arizona Musicfest's 30th anniversary season. However, the COVID-19 pandemic forced the nonprofit organization to pivot to a delayed and abbreviated season of socially distanced outdoor concerts.
"We did 12 concerts in all — six artists with double concerts," Naplan says. "And it was a great success. We had more than 2,700 attendees. Our venue, which had 320-odd seats, ended up being one of the largest outdoor venues during the pandemic, so we really were a destination for safe outdoor performances. We felt so proud to be able to provide some music in the midst of such a difficult year."
Naplan adds that Arizona Musicfest's outdoor season's success was a source of pride as the nonprofit organization aspired to re-engage audiences. It also inspired his team to consider possibly adopting additional outdoor concerts in the future, thereby providing audiences with an opportunity to enjoy evenings of amazing music in the incredible environment for which Arizona is known.
"We are also grateful to our community because, during the challenges of last year, individuals were so steadfast in their support — not only giving generously but calling and saying that they really care about our organization and our staff," he says. "That was such a wonderful statement about the role that we play in the community."
Ticket sales from the concerts that Arizona Musicfest produces benefit a variety of music education programs throughout the Valley. These programs, which are provided at no charge to area schools, include Musicfest Strings, Musicfest Mariachi, Musicfest Winds, Musicfest Strummers, Music and Sound/Found and Around, Musicfest Jazz and The Music of Arizona — the organization's signature multicultural program.
Meanwhile, Musicfest's Young Musicians Competitions, Young Musicians Performance Series and the Musicfest College Scholarship Program serve the finest young musicians in the Valley, while Music Alive! — a unique lifelong learning and creative aging series — features dynamic programs for the community's older adults.
Needless to say, the nonprofit organization is an essential thread in the cultural fabric of our community.
"We were very fortunate to come out of the COVID year in health as an organization," Naplan says. "So much of that is because this community stood by us during this challenging time."
A Season of Stars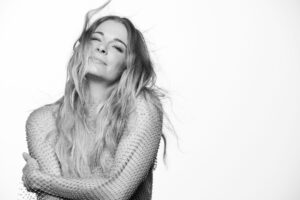 Although Arizona Musicfest's outdoor season was spectacular, many of the stars who — like Rimes — were scheduled to perform were ultimately unable to take the stage. Therefore, Naplan is thrilled that the nonprofit organization was able to reschedule many of them for this season — as well as add a number of other previously unscheduled musical artists to the mix.
In fact, the act that kicks off the entire season is even more than just one year in the making.
Naplan first tried to bring ABBA: The Concert to Arizona Musicfest eight years ago but a scheduling conflict required him to book an alternate ABBA tribute group instead. Now, Naplan has finally been able to book the group that is recognized as the leading ABBA tribute show in the entire world.
"[ABBA: The Concert] is a Swedish-based ensemble that only occasionally comes to America," Naplan explains. "And when they are here, they are playing the Hollywood Bowl, the Ravinia Festival and the biggest venues in America. So for Arizona Musicfest to be able to present a group of this caliber is really special."
ABBA: The Concert will perform Nov. 1 on the stage at Highlands Church.
"Certainly the music of ABBA, whether you were listening to it when the actual band was performing or so many years since, is part of the soundtrack of the world," Naplan says. "With 'Mama Mia' — the musical and the two movies — ABBA's songs have been able to last and sustain for so long."
After Rimes wows audiences on Nov. 13, Bria Schonberg will take the stage Nov. 15 at La Casa De Cristo Lutheran Church.
"Bria Schonberg is such an exciting jazz artist — especially because of her double threat of being a really terrific jazz singer and jazz trumpeter," Naplan says. "When you can come in with two talents for the price of one, that is pretty special. She is honoring the tradition of classic jazz and also breaking new ground with original compositions that make her a modern artist as well."
Then, on Nov. 19, Arizona Musicfest will present a concert lovingly titled "Ray on My Mind." Naplan says that the show is particularly special as its star— Kenny Brunner — is not only a musician but also an acclaimed actor.
"He embodies Ray Charles — not just in the performance of the songs but all night long," explains Naplan, noting that the show will be filled with stories about the history and culture that had an influence on the iconic artist's life and career.
The Young Musicians Fall Concert will close out the fall offerings Nov. 21 at Musical Instrument Museum. After a pair of holiday concerts in December, Arizona Musicfest's season will continue in January as the nonprofit organization presents performances from musical artists such as Bernadette Peters, Kenny G and Paul Anka through April.
Soul Language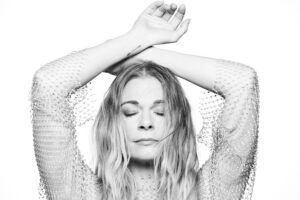 Naplan says that Arizona Musicfest has evolved as a professional organization to be ready to receive and solicit a high caliber of musical artists like those that fill out the remarkable roster of the nonprofit organization's star-studded 31st season.
"What has been so wonderful about that evolution is that we are now one of the biggest presenting organizations in the region," Naplan says. "We have arrived as a major destination for major artists."
Major artists like Rimes, who knows that there is extraordinary entertainment value to her music and performances but is ultimately driven by the desire to connect.
"I find that I do connect in my shows and with my music and I think that is expanding more and more, just on a personal level," Rimes says. "But I think that is what we are in need of. I am very aware of what I put out into the world and the kind of change and shifts that I want to help create.
"I think that we, [as artists], have an opportunity to speak truth in places where it needs to be spoken and do that in a way that is a bit of a soul language more than it is just speaking to the mind. Music and art have done that throughout the ages. And I am grateful that I have the gift to be able to do that."
LeAnn Rimes
Nov. 13 // 7:30 p.m. // Highlands Church // 9050 E. Pinnacle Peak Road, Scottsdale // $49+ // azmusicfest.org