Writer Shannon Severson // Photography by Larissa Johnson
A theatrical production is much like a tapestry. From their seats, the audience sees a beautifully cohesive creation that stirs and delights the soul. But upon closer inspection, the threads of many hues and textures woven together are revealed.
Scottsdale's award-winning Christian Youth Theater is an educational nonprofit performing arts organization that welcomes children from all backgrounds and has been training and guiding the talents of young actors and singers for 15 years. There's so much more to the program beyond the spotlight.
"Our mission is to provide very family-friendly material for the kids to be doing as well as for our audience to enjoy," explains Stephanie Carpenter, CYT's artistic director. "My own kids have grown up in the program and the families involved trust us to provide the type of environment where all kids feel welcomed."
CYT's production of "Peter and the Starcatcher" will run Feb. 4–13 at Cactus Shadows Fine Arts Center with 34 cast members ranging in age from 8 to 18. It's a rollickingly silly prequel to "Peter Pan" and will be performed in the round — which is both a challenge and delight for director Elise Palma.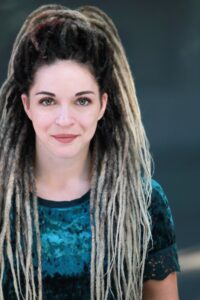 "It's such a magical experience to have the audience so close and to have the kids learn to stay in character when the audience is just three feet away from them," says Palma, who has a master's degree in acting. "They've had the opportunity to focus on acting and comedic timing. It's definitely a challenge because it's a whole different directional style and skill set of acting for the kids. And it's a company show, so there aren't really leads or ensembles.
The point is storytelling and glorifying God with the gifts he gave us. It's a really minimalistic set so even the set pieces are the kids' bodies. They're learning a lot of things they haven't had to do in other musical theater shows."
The theater offers classes for children as young as 4 years old and registration is open now for the next season, which will begin Feb. 21. They are taught by an array of talented instructors with backgrounds in dance, voice and acting.
CYT also relies on the talents of parents — some of whom have extensive experience in lighting design, costuming and sets.
"There's so much that goes on behind the scenes that you don't see from the audience," Carpenter says. "We have been blessed with some amazingly talented parents who have come in to help. One of our set designers was nominated for an AriZoni Award and another has a degree in lighting design; they are incredibly talented."
To develop leadership and organizational skills as well as give young actors an active voice in the program, CYT has established H.Y.P.E. — an acronym for High School Youth Pursuing Excellence. The group meets for Bible study, plans social events that give the theater community a chance to bond, hosts a fall festival and a Christmas celebration and provides mentoring sessions for younger or new participants.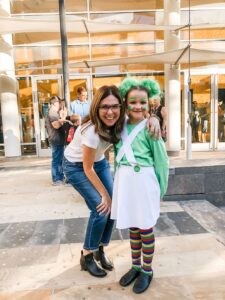 "Ours is a very layered community that is looking for how to build everybody up," Carpenter says. "The fun is the reason they attend, but we do so much more as a community. The older kids spend time with the younger cast members. It's a very nurturing, mentoring type of environment."
Eighteen-year-old Jacob Currie is one of the stars on- and off-stage at CYT. He joined the program at age 12. "Peter and the Starcatcher," in which he plays Black Stache — Captain Hook before he had the hook — is his 14th show in the CYT limelight.
It's actually Currie's second time playing a version of the character. He won an AriZoni Award for his role as Captain Hook in CYT's 2020 production of "Peter Pan."
"There are characteristics I've taken from my former portrayal but there are new aspects, as well," Currie explains. "It's a cool challenge for an actor to play the same character but in a different way. He's always comedic, but this is a very fun, over-the-top dramatic portrayal, which is so fun for me to do.
"And performing it in the round is a whole other fun experience. It's a very audience-facing show and it's kind of freeing to be able to walk the stage where you feel like you're involving the audience. They're at level or a little above you. You're right there with them. There's no separation. There's nothing more energizing than a reacting audience."
Engaging audiences and his fellow actors, Currie is also the president of H.Y.P.E. and teaches acting and dance to children ages 4–7. The experience has been life-changing for him.
"I've always had a hard time fitting in," Currie says. "Being interested in theater but not in sports, it was difficult to make friends and I experienced a lot of bullying in school. I was getting to a dark place and it wasn't a good situation. I felt safe and accepted at CYT. My family and I say that CYT saved me. It helped me get to the point where other people's judgments didn't affect me anymore and I no longer felt that need to be loved by everyone."
Currie has grown in confidence, leadership and stage talent. He also won an AriZoni Award for his portrayal of Lumiere in "Beauty and the Beast" in 2019 and was nominated for an AriZoni for his portrayal of Tarzan in the production of the same name last spring.
Currie plans to pursue musical theater professionally and says he cherishes the time he has spent as a teacher and mentor.
"Most of my friendships — especially my strongest friendships — have been from CYT," Currie says. "I think so much of that comes from the fact that you're creating something together. That automatically creates a strong relationship. I have super strong bonds with my friends from CYT. I still have great friendships with those who have graduated. You really build lifelong [bonds]."
Those bonds are some of the many intangible benefits of being part of a youth community theater program like CYT.
Carpenter points out that, beyond the curriculum of acting, singing, dancing and even stage combat, students involved in the arts tend to have a 15% higher GPA, a 34% higher graduation rate and higher SAT scores, along with better memory and focus, time management, social skills and better problem-solving and coping skills.
"The performing arts impact kids holistically — intellectually, socially and creatively," Carpenter says. "We welcome students who have never been on stage and those with a theater background. Our staff and teaching artists are consistently building programming that builds kids up and hopefully prepares them for a great future."
Experience
Peter and the Starcatcher // Feb. 4–13 // See website for times // Cactus Shadows Fine Arts Center // 33606 N. 60th St., Cave Creek // $20 // 480-310-0366 // cytphoenix.org