Carefree Restaurant Week 2018
Writer Amanda Christmann
Photographer Loralei Lazurek
With all the beauty of mountain vistas and starry skies in Carefree, it's sometimes easy to forget that what we don't see also makes it special.
Among the eclectic galleries, fun boutiques and cozy coffee shops, you'll never find golden arches or cookie-cutter, big box stores. In fact, everything about Carefree is unique, including its all-local, family owned, independent restaurants.
With so many wonderful choices, the biggest challenge many area restaurants have is spreading the word about what they have to offer. Unlike national chain restaurants, boutique restaurants don't have the advantage of name recognition, even though visiting them is a wonderfully unique treat.
That's why, for the first time in Carefree history, local restaurateurs have joined forces to create the new Carefree Restaurant Association to promote dining in Carefree. It's a tasty collaboration that aims to ensure the success of the innovative entrepreneurs who've invested in the community. The running of a restaurant requires so much entrepreneurial spirit and attention to detail. An example of this is making sure you have all the correct equipment for things in the kitchen like hobart mixer parts in case of machinery breaking down. It's also important to consider investing in some software to help the restaurant to run smoothly. Point of sale systems are usually popular amongst restaurant owners to ensure they keep on top of everything. Perhaps these new restaurateurs will consider investing in one of the leading hospitality POS software systems to ensure their restaurant operates correctly.
Carefree Restaurant Association is proud to host the inaugural Carefree Restaurant Week from May 4 through May 13. There will be no better time to sample each menu to find your new next favorite spot!
During the event, each participating restaurant will offer a discounted menu: $18 for a two-course lunch menu; $35 for a three-course dinner menu; and $45 for a four-course dinner menu.
There are plenty of venues from which to choose. If you have a great experience, be sure to share on social media and Yelp to get the word out! After all, it's all about supporting the people who make local business happen! If you're looking for great restaurants closer to home make sure you check to see if there are Coupons available to help you save some money.
Bacán Restobar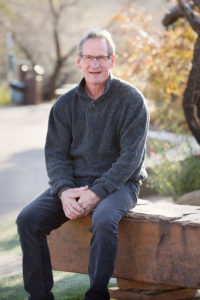 Bacán Restobar is the newest addition to the restaurant mix in Carefree, offering up a menu of Latin fusion-inspired dishes. The menu celebrates cuisine from Central America, South America and the Caribbean. With a beautifully remodeled interior, a spacious bar and rooftop dining, owner Joe Viher offers the ultimate Carefree dining experience. 7212 E. Ho Hum Rd., #5, Carefree; bacanrestobar.com
Alberto Ristorante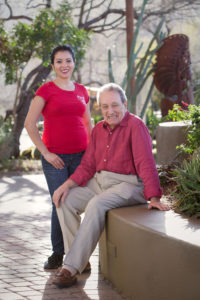 A varied choice of Italian cuisine makes Carefree simply unique. Alberto Ristorante, owned by long-time restaurateur Alberto, whose experience harkens back to the days of 1950s Hollywood's movie star clientele, provides authentic Italian dishes reminiscent of his hometown of Rome, Italy. 7171 E. Cave Creek Rd., Carefree; albertocarefreeaz.com
Corrado's Cucina Italiana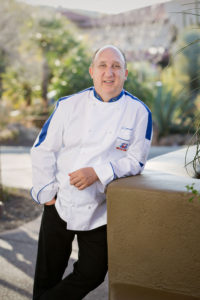 Corrado's Cucina Italiana is another new restaurant for Carefree. Chef Corrado creates exciting homemade pasta dishes, and coming soon, a new in-house deli will allow guests to re-create their dining experience using only the finest imported Italian ingredients. 100 Easy St., Carefree; corradosaz.com
Giordano Trattoria Romana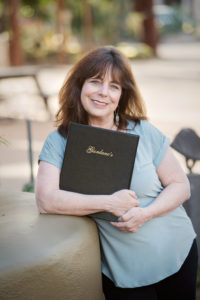 Giordano Trattoria Romana, a Carefree landmark owned by the Giordano family, has served some of the finest Italian food in the Valley for over 25 years. Nightly specials and an authentic Italian family-style atmosphere have made it a favorite for generations. 7275 Easy St. Carefree; giordanositalianrestaurant.com
Sundial Garden Café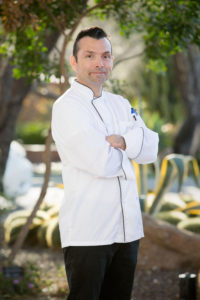 Chef Shawn Jaynes and his wife, Rhonda, are the proud new owners of the Sundial Garden Café, situated across from the historic Sundial monument. Now serving dinner Friday, Saturday and Sunday, the café prepares delicious homemade cuisine inspired by Chef Jaynes's tutelage by renowned French chefs. 7 Sundial Circle, Carefree; sundialgardencafe.com
English Rose Tea Room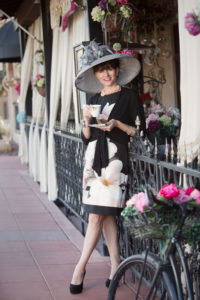 Serving tea in the desert has become a tradition for the English Rose Tea Room. Now celebrating over 16 years in Carefree, the English Rose Tea Room, owned by Jo Gemmill, offers a full lunch menu as well as a traditional formal afternoon tea. The English Rose is rated in the top 10 of tea rooms nationwide, and is the perfect place for a special celebration or for simply a good cup of tea. 201 Easy St. # 103, Carefree; carefreetea.com
Carefree Coffee Roastery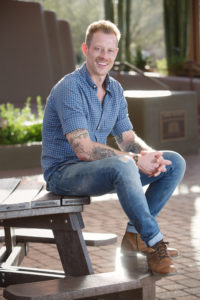 If coffee is what gets you going, then Carefree Coffee Roastery is the place to be. The roaster boasts attention to detail, which is reflected in the taste of their coffee. Roastmaster and owner Lars Hess offers a variety of freshly roasted coffee and breakfast and pastry items in a relaxed European coffee shop environment. 7171 E. Cave Creek Rd., Carefree; carefreecoffeeroastery.com
Black Mountain Cafe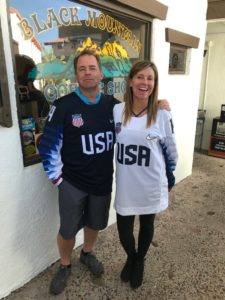 New owners, Don and Lisa Little, recently purchased the iconic Black Mountain Cafe. It is a true gem of Carefree. Located in historic Spanish Village, Black Mountain Cafe is open for breakfast and lunch seven days a week. As a nice aside, the Littles spent much of February supporting their son as he competed in the Winter Olympics! 7211 E. Ho Rd., # 23, Carefree; blackmountaincoffeeshop.com
Venues Café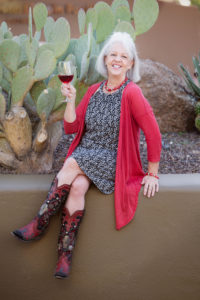 Venues Café is the ultimate American bistro, offering an upscale, yet casual dining experience. With a beautiful relaxing interior, cozy fireplace and well-stocked wine cellar, owner Catherine Marr offers American comfort food with a Southwest flair. Venues is the perfect 'venue' for everything from a casual lunch to a large corporate event. 34 Easy St., Carefree; venuescafe.com
Pizzafarro's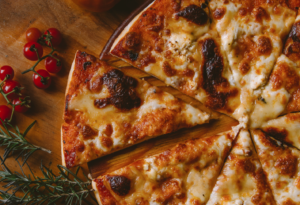 This Italian eatery has been said to serve the best pizza in the North Valley. From chicken wings to original family recipe mostaccioli, there's something for the whole family at Pizzafarro's! 36889 N. Tom Darlington Dr., Carefree; pizzafarros.co
Lariat Restaurant and Lounge

The Lariat Restaurant and Lounge, located at Carefree Resort, features an impressive menu of traditional, innovative American cuisine and a modern lounge setting. They offer signature cocktails and a warm, comfortable ambiance. 37220 N. Mule Train Rd., Carefree; carefree-resort.com
China Joy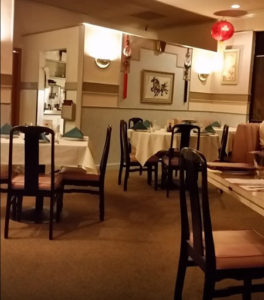 China Joy offers traditional Mandarin, Szechuan and Hunan favorites like Mongolian beef, cashew nut chicken and kung pao shrimp-with a smile. Dine in and take out are available at this Carefree Marketplace restaurant. 36889 N. Tom Darlington Dr., Carefree.
Brix Wine
Brix Wines is more than just a wine bar. It's more than just a wine shop. It's a place where folks can gather to share a bit of wine with family and friends without having to pay overpriced restaurant or bar pricing. The joy of Brix Wines is that since we are a store AND a bar, our prices are based at retail, so it's a great way for you to be able to go out for an evening and maybe try something that you may not have normally chosen. We're not a corporation or a franchise. All we are is Papa Ron, Bella Cyn, Bryan, Nancy and the family angels, little Josie and Caroline…family run all the way!37636 N Tom Darlington Rd. Ste 1 Carefree, AZ 85377 480-595-BRIX (2749). brixwinesaz.com
Café Bink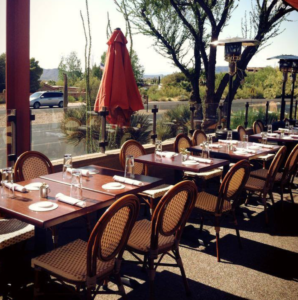 Café Bink is one of the most renowned and loved Valley restaurants. The casual restaurant was originally owned and operated by Chef Kevin Binkley. Café Bink has retained what it became known for: locally sourced ingredients in simple yet delicious dishes. 36889 N. Tom Darlington Dr., Carefree; cafebink.com
Carefree Restaurant Week
May 4–May 13
Carefree Restaurants
$18 for a two-course lunch menu
$35 for a three-course dinner menu
$45 for a four-course dinner menu