Writer Joseph J. Airdo // Photography by Joseph Cyr
A home can take on many different forms. For some, it is a house. For others, it is an apartment. And for many, it is not a place at all but rather a person or a group of people. Whatever the case may be, two of the most important things that characterize a home are memories and traditions.
We have officially arrived at that time of the year when we make many of those memories and return to some of those traditions. Whether we are spending the holidays in someone else's home, inviting others into ours or going back to the one we grew up in, the concept of home will be a prominent part of our celebrations.
In reading about the history of the Barrio Viejo neighborhood in Tucson, language teacher and photographer Joseph Cyr came across a description written back in the 1930s by American history scholar James Harvey Robinson, who was visiting the Arizona city for the first time.
"But this cannot be the United States of America — Tucson, Arizona!" exclaimed Robinson in the description. "This is northern Africa — Tunis, Algiers or even Greece, where I have seen, as here, houses built flush with the sidewalks with pink, blue, green and yellow walls, flowers climbing out of hidden patios and, overall, an unbelievable blue sky. And the sweet-acrid smell in the air? Burning mesquite. Lovely! And the people? Charming. But all this is the Old World — not America."
That quote — and seeing the incredibly vibrant homes for himself — inspired Cyr to photograph the Barrio Viejo, Barrio Santa Rosa and El Presidio neighborhoods that miraculously still exist today, in a world where tradition and culture are too often eclipsed by streamlined conformity and modern convenience.
This month, in honor of Thanksgiving and the role that homes play in the holiday, Images Arizona is showcasing some of Cyr's work that highlights these historic neighborhoods that appear to have been preserved from another time or place.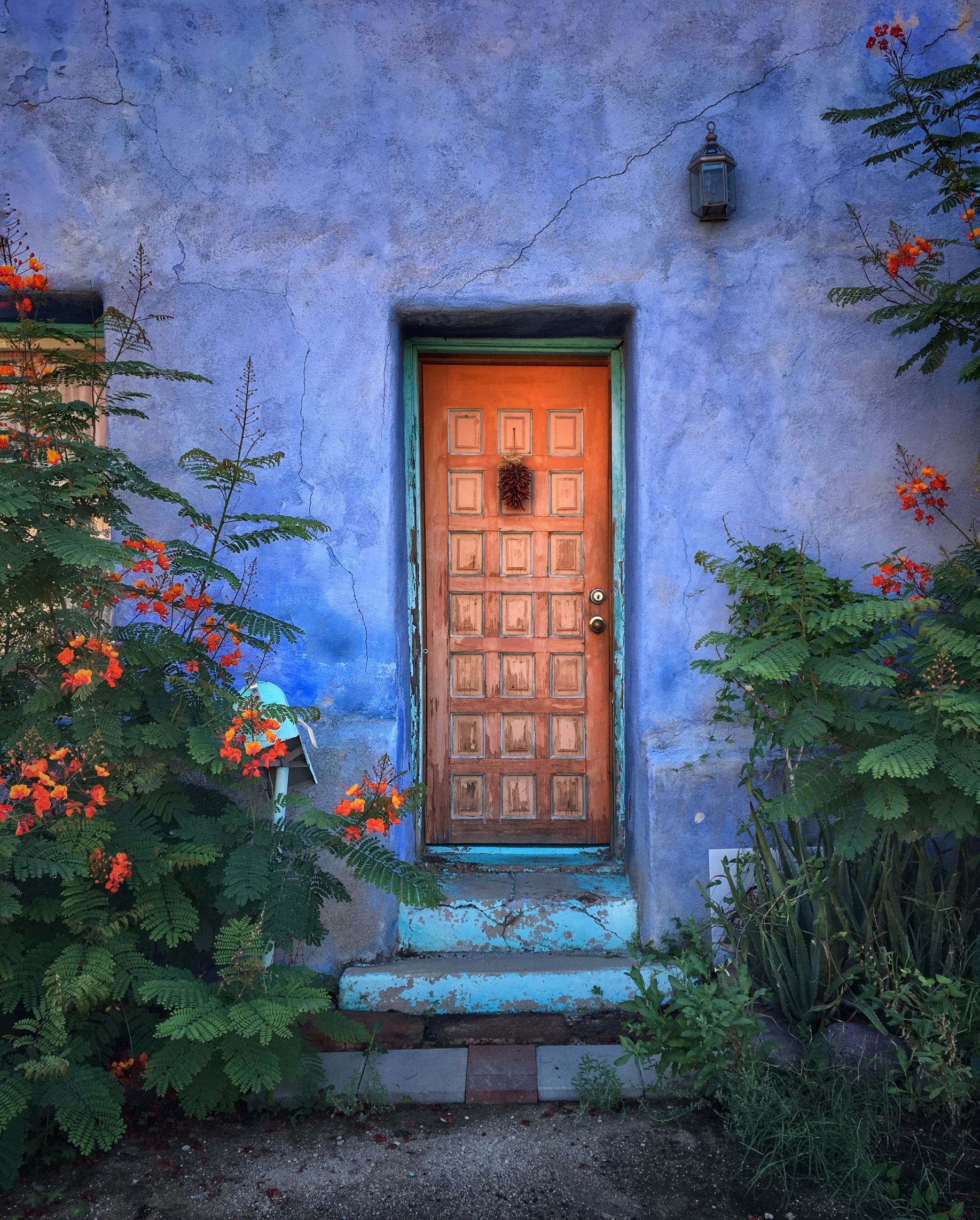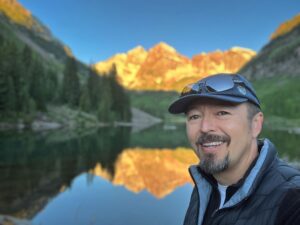 About the Photographer
Joseph Cyr's teenage years were punctuated by trips abroad to visit family.
"Seeing those different landscapes and streetscapes, and experiencing how radically different 'normal' can be elsewhere made me want to document and share those sights and moments," Cyr says. "Time and circumstance had always limited me to a point-and-shoot camera, but then on a trip to Asia in 2011, not too long after I got my first smartphone, I began to realize its potential for photography. In spite of its limitations, it allowed such spontaneity, while also training me to look at light and composition more carefully."
Since then, Cyr's mobile photography has placed in competitions, been published in multiple magazines and been exhibited in several countries.
"Most of my photography is landscape-related," Cyr adds. "I love to focus on the changing light and weather in the Sonoran Desert. I always have my iPhone on a wrist strap when I go for runs and hikes before and after work. When I travel, whatever stands out as communicating the 'sense-of-place' — which includes architecture, people and street art — is what I photograph."
Born in Seoul, Cyr briefly lived in southern Arizona as a child and held onto fond memories over the years as he lived and worked in France, Georgia, Seattle, and Nicaragua. After visiting friends in Tucson, he and his wife fell in love with the desert and, in 2007, decided to make the city their new home.
Working as a high school language teacher, Cyr finds that time away from the classroom — out in nature or exploring the streets of a foreign city — is a necessary restorative.
"I am a better teacher because I am able to reset and refocus," the explains. "Photography reminds me to keep looking, to keep learning how to see; it teaches me to know when to stop and be still, and when to keep moving. It does us all good to remember how small we are, and also to realize how even the ephemeral can be monumental."
instagram.com/allophile_
fineartamerica.com/profiles/joseph-cyr