Writer Joseph J. Airdo
Photography by Bob Golembe
[dropcap]C[/dropcap]an you feel it?
Arizona's temperatures are slowly starting to rise and soon they will begin to sizzle. For those of us who have lived in the Valley for any considerable amount of time, this sensation is far from unexpected. We know that summer marks the return of the sun's reign of terror and that, for at least four months out of the year, it is going to be hot out there.
Some days are hotter than others. Last summer, Phoenix suffered through a record-breaking 53 days of temperatures of at least 110 degrees. The excessive highs are particularly unbearable but — let's face it — once the thermometer hits 100 degrees, it all pretty much feels the same. Hot is hot.
In an effort to offer its readers some much-needed relief during what will likely be yet another sweltering summer, Images Arizona is using its photo essay this month to showcase some of the many rivers, creeks and streams that are not far from our own backyards. The sight of them alone may make you feel a bit cooler. Or it might inspire you to embark on a hike to experience their majestic splendor for yourself.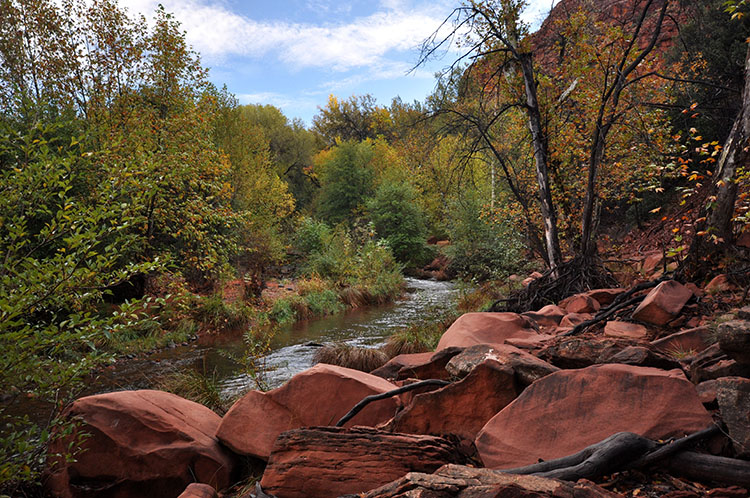 After all, there is no greater remedy for Arizona's scorching summer heat than water. Except, of course, for air conditioning. But considering the year-long pandemic that restricted us to our homes for as much as possible, I think we can all agree that some fresh air followed by a wade or a swim in one of our naturally flowing water sources sounds pretty good right about now.
"When I see and hear water, it is pure, beautiful scenery and music," says Bob Golembe, the amateur photographer whose work is at the center of Images Arizona's photo essay this month. "Even if it is just a small creek, I envelop myself in it and enjoy what nature is providing."
It is our hope that as the temperatures make their inevitable climb the top of the thermometer, Golembe's remarkable photography of our state's rivers, creeks and streams gives you not only an innate cooling sensation but also encourages you to start thinking about all of the good things that Arizona summers have to offer — including plenty of opportunities for much-needed time out in the solace of nature.
About the Photographer
Bob Golembe has always had a passion for photography — so much so that he jokes that he may have even been born with a camera in his hand. Despite his fascination with the art form, he never actually wanted to be a photographer, though.
Instead, Golembe's passion propelled him into the science and technology arena. After attending four years of college at the Rochester Institute of Technology in New York, Golembe graduated with a bachelor's degree in photographic science.
"I did not take one picture during those four years," he says.
Golembe ended up working for the Eastman Kodak Company for 33 years — 25 of which were in the government section where he worked on satellite reconnaissance photography. Throughout the years, he took special notice of the beautiful colors that transformed upstate New York each fall — moments in time that he captured on camera thereby becoming his first foray into photography as an art form.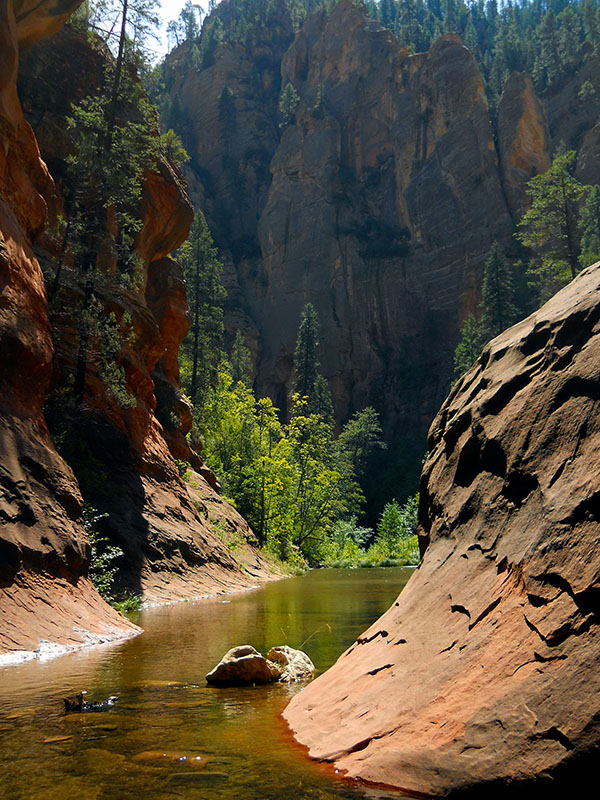 In 2002, Golembe moved to Arizona. Shortly thereafter, he visited Sedona and was blown away by the beauty that he witnessed.
"The day I went, I did not have a camera with me and the withdrawal was unbelievable," Golembe says.
The experience awoke Golembe's interest in landscape photography. A few years later, he was introduced to the hobby of recreational hiking. Since 2005, Golembe estimates that he has embarked on more than 400 hikes that total about 2,500 miles of Arizona's landscape.
"I hike weekly," Golembe says. "I enjoy it immensely. It is in my blood."
However, unlike that first visit to Sedona, the 76-year-old Anthem resident now always makes sure that he has packed his camera. He believes that his many years studying science and technology have afforded him a unique understanding of the principles of photography — including tone reproduction, contrast, saturation, haze and distortion.
"When I get back home after a hike and I upload my pictures to my computer, it is like revisiting the day," Golembe says. "It gives me another feeling of exhilaration and a high of pure pleasure."