Writer Shannon Severson // Photography by Ken Goodman
Tucking into a warm, steamy bowl of pasta is an exercise in comfort for many. James Beard Award-winning celebrity chef Scott Conant took that feeling and first made it a career with his incredible culinary skills and now delivers recipes, stories and inspiration in his newest cookbook — "Peace, Love, and Pasta: Simple and Elegant Recipes from a Chef's Home Kitchen."
While Conant is not new to the cookbook scene, "Peace, Love, and Pasta" is more personal. It is filled with stories from his Connecticut childhood, summers with his grandfather in Maine, his first job in a seafood restaurant kitchen, his work and travels throughout Europe, his success in the Big Apple and now the memories that he's making with the two daughters he and his wife, Mel, are raising here in Arizona.
"My first three cookbooks focused on restaurant-quality recipes and what I usually cook in a professional kitchen," says Conant, who operates three restaurants in the United States — Mora Italian in Phoenix, The Americano in North Scottsdale and Cellaio Steak in New York. "Over the years, people often asked what I make at home; so this was the perfect opportunity to showcase some of the foods that I love cooking for my family. These dishes are staples at our house and have shaped the palates of my young daughters."
Alongside the vibrant photography, the recipes are accompanied by personal anecdotes and tips. For instance, in Conant's most famous and most requested dish — pasta pomodoro — sauce is finished with a touch of butter for depth of flavor. It's a restaurant hack that any home cook can incorporate to make a pasta dish memorably delicious. He also gives variations and multiple uses for recipes, encouraging readers to experiment and make substitutions where necessary.
"The key to good cooking is the ability to adjust," he says. "There is no such thing as everything just working out perfectly, whether it be at home or in a commercial kitchen at the restaurants. My advice is to identify the ingredients that you want then adapt to the ingredients that are readily available to you."
A big batch of tomato sauce, for example, can be kept in the freezer and pulled out as needed for repurposing in different recipes. Conant keeps short ribs, lamb, pork ribs and oxtail on hand for braising.
"There is always an opportunity to adapt and apply the technique, which is the most important aspect," he says. "You don't necessarily have to follow a recipe exactly and that's one of the things I wanted to get across with this book."
Nostalgic Meals and Comfort Foods
The ability to improvise is definitely one of the most important tools in an arsenal of culinary skill. Conant learned that principle early on. He describes his mother's own resourcefulness when asked which recipe can take him right back to his childhood home with just one bite.
"My mother's Sunday tomato sauce with meatballs brings all the nostalgia," he reveals. "She would sometimes add lamb shank, beef short ribs or even chicken feet to the sauce. You never knew what was going to be in there depending on what she picked up at the market.
"But one thing was constant — she would put it on the stove every Saturday and let it cook overnight into Sunday. That sauce became a part of my childhood. I can still remember walking by that pot, grabbing a piece of bread and dunking it inside the sauce as it cooked with all that meat. This dish always brings me back to those happy moments of connectivity and memories of growing up."
With much of the world's hustle and bustle being put on hold in 2020, Conant relished cooking at home more often with his daughters, Ayla and Karya. For him, Arizona has been a grounding experience compared to the fast-paced lifestyle of urban Manhattan.
With more time at home, it is only natural to wonder which recipe Conant cooks most often when he's in charge of putting dinner on the table. The chef and cookbook author says that honor belongs to his chicken cutlets with burrata and melted baby tomato sauce.
"It's just so craveable and simple to make," he adds. "Every culture seems to have a version of this and I think it's comfort food at its best. I've never met a chicken cutlet that I don't love."
Romantic Dishes and Turkish Delights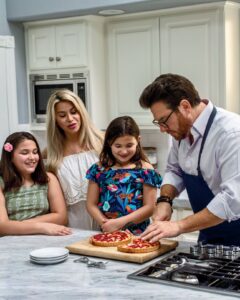 "Peace, Love, and Pasta" has plenty of recipes that are perfect for a romantic Valentine's Day dinner for two. Among them, Conant recommends sigara börek — a Turkish dough stuffed with feta cheese and fresh herbs then fried until crispy — as something to snack on while cooking the rest of the meal.
"For the main course, make the short rib risotto with caramelized onions," he says. "It delivers the promise of soulfulness yet is refined with robust flavors. You can also opt for some vegetarian or lighter dishes from the cookbook, but I think these two are no-brainers for a special occasion."
The Turkish appetizer is part of an unexpected twist in "Peace, Love, and Pasta" that was inspired by his wife's heritage — a chapter devoted exclusively to Turkish cooking. In it, Conant details his travels to Mel's hometown of Bodrum and recounts, with both humor and a spirit of eager discovery, his favorite dishes and the people who introduced him to them.
"I have to say the manti recipe is just spectacular," he says. "When we were shooting the photography for the book, that was the big winner of all the things that we had tested and tried over the course of a week. Everyone was most impressed with that Turkish ravioli served with yogurt, mint and a little spiced butter. It's truly special."
Conant acknowledges that even he still has more to learn — a sentiment with which his mother-in-law might agree.
"As we were testing some of the Turkish breads, my mother-in-law hovered over our shoulders, making sure we were doing everything right" he recalls. "And at a certain point, she just kind of moved us out of the way and took over like, 'This is how you do it.' It was a great learning lesson. I love those moments because there's no better way to learn than from someone who's been doing this for decades."
Quick Cuisine and Enjoyable Eats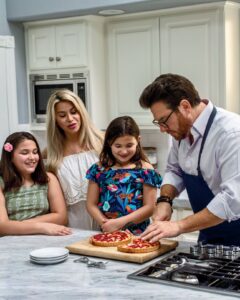 Of course, with 35 years of restaurant experience under his belt, Conant has certainly mastered more dishes than could possibly fit into a single volume. But even celebrated chefs have busy nights when hungry tummies are growling and whipping something up quick is crucial.
A vegetarian main that he makes when time is of the essence is rosemary lentils. They're described as satisfying and healthy, whether at the center of the plate or alongside meat and seafood. While these green lentils stewed with olive oil, tomatoes and caramelized shallots may be simple, they're so well-loved that they have found their way onto the menu of nearly every one of his restaurants.
"Another go-to is breakfast for dinner, right?" he posits. "Eggs in purgatory can be made on the fly with pantry staples and you could utilize the same tomato sauce from the pasta pomodoro recipe. [There is] nothing wrong with adding some crispy, warm, crunchy garlic bread. It's good eating!"
In the dream scenario of having all day to cook with no limits on time or ingredients, Conant would make things that his daughters enjoy most — such as truffle tajarin.
"The tajarin pasta is made from scratch with a white truffle shaved over the top," he says. "It's delicious and makes [Ayla] super happy. I would also make the scialatielli pasta with stewed octopus. It's one of my absolute favorites. Since I've written this book, Karya's palate has developed a bit more, which makes me overjoyed. She loves the roasted pork shoulder, so I'd make that, too."
Perhaps amateur chefs can credit Conant's move to the Grand Canyon state for giving him the breathing room to compile this collection of fresh, flavorful Italian — and Turkish — recipes from the heart.
"Living here has allowed me to be more present and, most importantly, spend more time with my family," he says. "I cherish the moments watching my daughters grow up and it's all going by too fast."