Late Night Catechism: Lend a Hand and Share the Laughs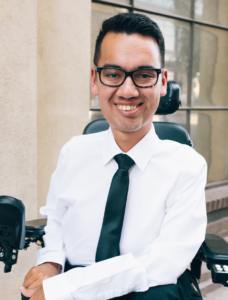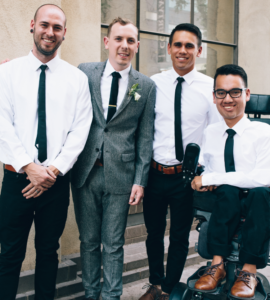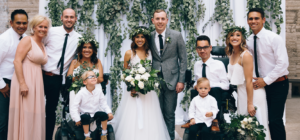 Writer Amanda Christmann
Photos Courtesy of Web for Hope
One of the most compelling things about the Anthem community is that, when times get tough, Anthem comes together.
February 10, our community will have another opportunity to lend a hand. An off-Broadway showing of "Late Nite Catechism" will be held in the ballroom at Anthem Golf and Country Club's Ironwood Clubhouse to benefit Austin Cuaderno, a 24-year-old ASU senior pursuing his degree in health sciences.
In addition to being a fun opportunity to meet and greet friends and neighbors, it's a fundraiser to help Austin, who is living with spinal muscular atrophy (SMA). It will raise money for a vehicle that can be fitted to accommodate his electric wheelchair and allow him the independence of having his own transportation. With this vehicle, Austin can accept an internship, attend classes, participate in extracurricular college opportunities and sustain a job.
"SMA is a neuromuscular condition which has severely limited my mobility and leaves me to rely on a motorized wheelchair to get around," Austin said. "While life with SMA has its challenges, I have never met an obstacle I cannot overcome with the help and support of those around me.
"Acquiring a vehicle is an important step toward independence and the ability to enter the work force. Transportation will greatly improve my quality of life."
Arizona Department of Economic Security's Vocational Rehabilitation agency has been providing Austin with hands-on training and driving courses, and will fund the driving modifications and conversion. However, Austin must provide the vehicle.
"The vehicle recommended for my specific situation is the T Honda Odyssey EX-L, with a cost around $38,000," Austin explained.
That's where friends and neighbors come in.
Web for Hope, a local 501c(3) non-profit organization started by former Anthem Community Council board member Holly Matson, is sponsoring the Late Night Catechism fundraiser, along with corporate partners at the Boates Law Firm, DL Jones & Associates, Matson Solutions, Rayne of the North Valley and Threshold Communications.
Late Nite Catechism is an uproariously funny play that takes anyone who has endured parochial school back to their youth. Of course, it's plenty of fun, too, for anyone who didn't go to Catholic school but who just likes a good laugh!
Show tickets are $45 to $55, but donations from $25 to $250 can also be made online at goo.gl/HozYWW.
If you would like more information, Austin can be contacted directly at 623-243-0472 or austin.cuaderno@gmail.com.
To donate, please make check out to "Web for Hope," and add "Austin" in the memo field. Checks can be sent to: Web for Hope, 39506 N. Daisy Mountain Dr., Suite 122-285, Anthem, AZ 85086.
Join the celebration and help a neighbor! After all, it's what Anthem does best!
Late Night Catechism Fundraiser
for Austin
February 10
7:30 p.m.
Anthem Golf & Country Club's Ironwood Ballroom
2708 W. Anthem Club Dr., Anthem
$25–$250 donation
623-243-0472