Writer Sue Kern-Fleischer
[dropcap]L[/dropcap]et Me Entertain You." If you're familiar with this classic song written by Jule Styne and Stephen Sondheim, you won't want to miss Desert Foothills Theater's (DFT) production of "Gypsy" taking place March 31 through April 9.
The true story of Rose Louise Hovick, her sister June Havoc (born Ellen June Hovick), and their mother, Rose Thompson Hovick, was brought together by three legends from the American Theatre. Arthur Laurents, Jule Styne and Stephen Sondheim, together created unforgettable characters and a musical score that includes "Let Me Entertain You," "Everything's Coming Up Roses," "Some People," "Together Wherever We Go," "If Mama Was Married," and more.
Directed by Damon J. Bolling with musical direction by Daniel Kurek, this is a rags-to-riches story of ugly-duckling, tomboy Louise, who rose to national fame as Gypsy Rose Lee, the entertainment queen who put class into burlesque.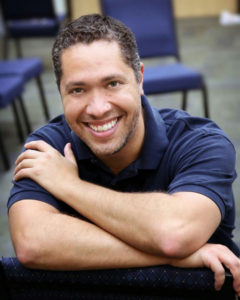 Early on, it was Louise's younger sister, Baby June, who stole the spotlight in vaudeville acts. Throughout their childhood, their pushy backstage mother, Mama Rose, lived her life through her daughters and paid a high price. Mama Rose became an iconic Broadway character played by Ethel Merman in the 1959 original Broadway production.
Gypsy's story has a special meaning to Bolling, a director, producer and actor who has worked on Broadway and toured nationally.
"This was the first musical I was in at age 10, playing one of the newsboys, and it inspired me to continue in theater," Bolling says. "This show is closest to my heart. I've cared about it and lived in it since 1985. I've spent a lot of time researching Louise and June's careers and care about the integrity of sharing this story with others."
Casting the 20 actors for the show was not easy.
"It was very difficult because we had so many talented performers audition, and there's no ensemble," Bolling says. "I wanted to keep it historically accurate and use actors that looked and fit the characters. It's important to me to respect the history of these two young women, who achieved Hollywood stardom, despite the fact that they grew up poor, living their lives as gypsies."
Bolling believes "Gypsy" continues to be popular because people can relate to the story of an overbearing mother who lives vicariously through her kids.
"We see it on TV shows like 'Dance Moms,' and we see it in our schools and neighborhoods," says Bolling.
In DFT's production, Deborah Qualtaire plays Mama Rose, Lindsay Kalby plays Louise and Ali Whitwell plays Baby June. The show's choreographer, Jan Stone, is new to working with DFT. A live orchestra also will be led by Daniel Kurek.
Desert Foothills Theater
Cactus Shadows Fine Arts Center
33606 N. 60th St., Scottsdale
March 31-April 9
March 31, April 1, 7, 8: 7:30 p.m.
April 2 and 9: 2 p.m.
Adults: $26/$32.40; youth: $16/$21
480-488-1981