Writer Joseph J. Airdo // Photography by Ron Sill
According to the Insect Identification Database of Arizona, there are at least 877 varieties of insects that crawl, fly or otherwise roam around our state. These include numerous species of scorpions, ants, bees, wasps, beetles, moths, centipedes, mosquitoes and, of course, flies.
Some — like butterflies — we typically attribute with beauty; in others — like crickets — we find nuisance or annoyance; and a select few — like ladybugs — we believe bring us good luck; but most — especially spiders — send shivers down our spines and cause us to jump higher than grasshoppers.
"I have never really been grossed out by or had any kind of fear of bugs," says photographer Ron Sill. "I do not want them crawling around my bed, but I do not have any problem picking them up and checking them out."
Sill does much more than just check them out; he gets up close and personal with them, photographing insects at high magnifications to reveal details that are essentially invisible to the naked eye.
"From moths and butterflies to beetles and ants, these insects are all so diverse from one another," Sill explains. "Even two different kinds of ants can look completely different. Discovering what is different about each bug is what really draws me in."
This month, in honor of Halloween, Images Arizona is showcasing a selection of Sill's micro and macro photography, through which he shrinks us down and pulls back the curtain on the wonderful world of creepy crawlers.
We encourage you to fight the urge to look away and instead stand spellbound by the fascinatingly minute details of these captivating creatures with which we share this planet — even though they look like they come from another one.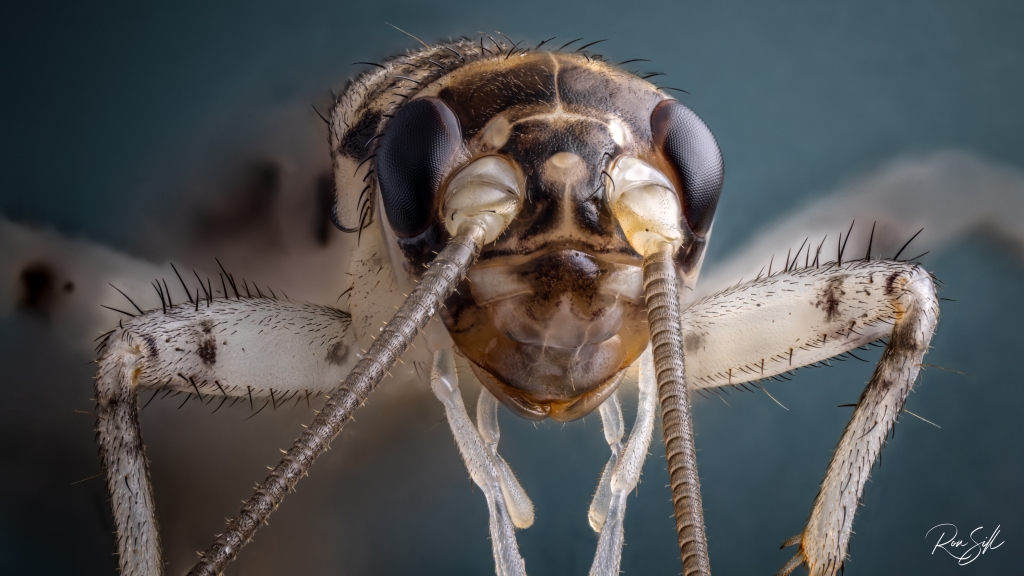 About the Photographer
Ron Sill has never been one to rest on his laurels. In addition to a career as an electrical drafter, designing such things as the physical layout of semiconductors, the Chandler resident has collected a diverse and ever-expanding list of hobbies that range from cycling and running half-marathons to making and throwing boomerangs.
However, over the last 40 years, one hobby has stood not only the test of time but also the test of limitless learning.
"Back in the mid-80s, one of my coworkers wanted to get into photography and asked if I would like to join him," Sill says. "I said, 'Sure! Why not?' and bought a camera. As life went on, my interest in photography waned a bit — especially because it was a particularly expensive hobby. After all, in the film days, it would cost money every time you pushed the button."
The advent of digital drew Sill back into photography, as it allowed him to experiment and explore the medium in entirely new ways.
"I have been in and out of so many different hobbies," Sill admits. "For many of them, I tend to get to a point where I believe there is nothing further upon which I can improve. Photography never gets there. Unlike other hobbies, where you are kind of locked into one thing, photography can take you to a lot of places — weddings, landscapes, wildlife. There are a lot of different avenues you can go down."
Sill has gone down many of them, often finding forks in the road and detours that capture his fascination. From micro and macro photography to still-life photography, Sill does not believe that his interest in the hobby will ever be satiated or exhausted.
"Landscapes are my favorite," Sill adds. "It is low-stress, it does not move and it does not talk back to you. The only challenge is in figuring out how to compose it or look at it differently so that it speaks to somebody. That is the carrot at the end of the stick that seems impossible to catch, so you just keep going after it all the time."
flickr.com/photos/ronsill
instagram.com/ronaldsill
facebook.com/ronald.r.sill