Writer Joseph J. Airdo // Photography by Peter Coskun
Whether it is winter chill or love that is in the air, you are likely cuddled up a bit closer to someone special this month.
Being physically close to those we love is an exceptionally important part of the human experience. It keeps us warm, helps us to feel valued, signals safety and trust, calms cardiovascular stress and increases compassionate response. In fact, a single, simple touch from another person can trigger the release of oxytocin — commonly referred to as the love hormone.
We often look for places that facilitate that physical propinquity. Intimate restaurants, movie theaters and even our own living room sofas all offer the closeness for which we long.
There is a natural phenomenon in Arizona that not only provides proximity but also spectacular beauty. It is impossible to navigate our state's slot canyons — which are aesthetically gorgeous — without having to huddle up with whoever accompanies you. Even if you visit them alone, you are surrounded by a sense of intimacy.
All of those aforementioned benefits of being physically close with those we love wash over us as a simple result of being hugged by the incredibly abstract canyon walls. It is just one of the many reasons that photographer Peter Coskun loves Arizona's slot canyons.
"You are essentially going within some of the earth's veins that have been molded for millions of years by chaotic events to create some of the most beautiful spaces," Coskun says. "Various contours within the canyon can feel human at times. In the tighter, confined spaces, you really begin to feel that intimacy within the canyon."
Coskun skillfully captures on camera what it feels like to be deep in the heart of Arizona's slot canyons, showcasing not only one of our state's most beautifully abstract elements but also the incomparable intimacy that they naturally supply. May these images invigorate your imagination and make you feel more connected to the love that Mother Nature used to create the world around us.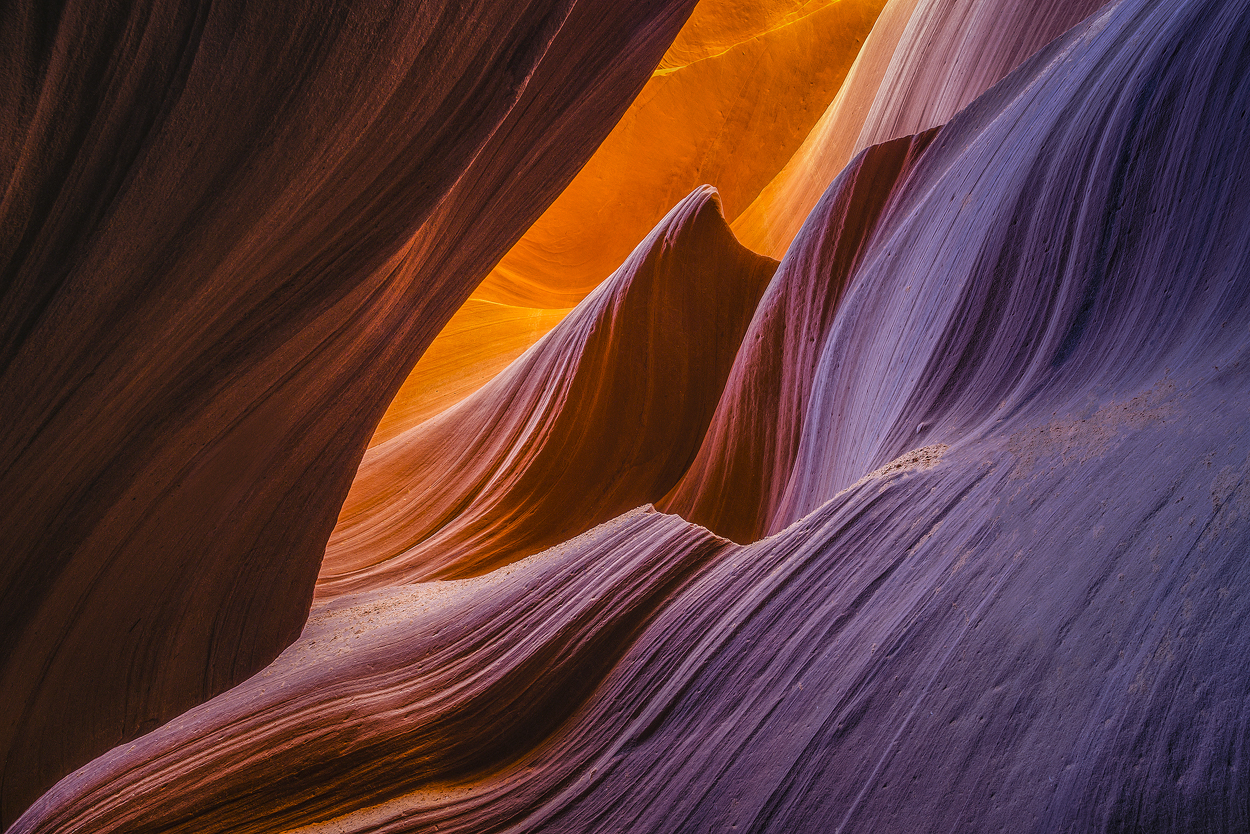 About the Photographer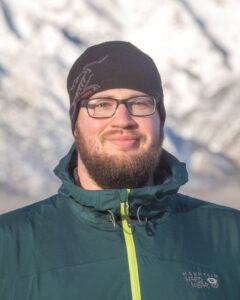 Prior to moving from Philidelphia to Phoenix at age 13, Peter Coskun assumed that Arizona was pretty much a flat, sandy, cactus-filled landscape.
"It quickly became apparent that this was not true," he says. "In my junior year of high school, I took a photography class that had still used film. I learned how to develop my own photographs as well as the very basics of how to make a photograph — or so I thought."
A few years later, Coskun purchased his own digital camera. Although he would take photos of just about everything, he was especially drawn to photographing nature and the landscapes that surrounded him.
"I began searching the web and reading photography books and finding photographers and artists who could inspire me," he says. "The desire to travel and be outside with the camera became stronger and stronger. Eventually, I began going on a few short trips with friends to explore new places and it started to become a regular occurrence to be outside looking for something to photograph."
During his first solo trip to the Eastern Sierra area of California in 2012, he discovered that photography was what he wanted to do in life and began embracing the journey on which it was taking him.
Coskun refers to each and every one of his photographs as a labor of love and passion into which he put his blood, sweat and tears. They represent experiences and moments in nature that he wishes to share with the world. He takes pride in the fact that many of his compositions are new or unique takes on either often photographed locations or new locations altogether.
"My camera has taken me to some of the most beautiful landscapes in the western United States, and I expect it will take me to every corner of the world to further my exploration," Coskun says. "I am eager and excited to see where this journey in life will take me."