Career Canines
Writer Joseph J. Airdo
Photography by Marie Peck
Cave Creek resident Marie Peck remembers a call she received some time ago from the mother of a 23-year-old veteran who had recently returned from several tours of Iraq. The young man was struggling with post-traumatic stress disorder, refusing to leave his home, eat or even bathe for 16 weeks. He had even attempted to take his own life.
The veteran's mother asked Peck if a visit from a search and rescue dog might lift the young man's spirits.
"I had a beautiful German shepherd that I brought by," Peck says. "The young man came out and his eyes were directly on the dog. I handed him the leash and there was an immediate change in him. His shoulders dropped as he started asking questions about the dog."
Peck informed the young man that she was the dog's advocate and, as such, it was her responsibility to ensure that the dog was safe with him and vice versa.
"He looked at me straight in the eye, which he had not done to anyone, and he said, 'Ma'm, this dog will give me a reason to live,'" Peck adds. "His mother fell to her knees when she saw the change in him. He ended up going to college, taking the dog with him, and all is good."
Peck is founder and director of The Fetch Foundation, a nonprofit organization that is dedicated to saving lives in the animal and human communities through innovative strategies and unique programs that support, equip and train first responders.
For the past decade, The Fetch Foundation has worked to provide a safe place for homeless dogs that have been neglected or abused. Moreover, through its Homeless 2 Hero program, Peck has been able to cultivate the untapped potential in canines whose very lives may have previously hung in the balance and give them a career in which they serve a purpose beyond what anyone thought possible.
A Life of Purpose
Peck was working as a photographer more than 20 years ago when she started attending training sessions with her brother and sister-in-law — both of whom were FEMA search and rescue canine handlers. Observing the amazing behavior and obedience of the dogs — not to mention their absolutely brilliant noses — she decided to become a handler herself.
"I was watching my other team members and people from across the United States purchase puppies for upwards of $10,000," Peck says. "Those puppies would wash out because they just did not have the temperament. I knew that I could go to the pound any day of the week and find a dog of the right age, the right temperament and the right breed and train it to do the job without having to worry about wash out."
Peck implemented that strategy for search and rescue canines and found it to be super successful.
"These dogs come from every kind of environment," says Peck, noting that some are from shelters or even off the street while others have been surrendered by their owners who are no longer capable of taking care of them. "We vet them, train them and give them a life of purpose."
The Fetch Foundation began placing search and rescue dogs across the country. However, some of the dogs that Peck took in would calm down so much that they could not effectively perform search and rescue duties. Therefore, Peck decided to expand the career opportunities available to them — particularly in service and therapy positions.
Since then, dogs have gone on to assist individuals with mobility issues, supply medical alert support and provide stress relief for first responders, including those working in 9-1-1 call centers. Others, like the German shepherd Peck placed with the 23-year-old man mentioned earlier in this story, have become a veteran's best friend, decreasing the often devastating effects of post-traumatic stress disorder.
"We recently placed very large standard poodle that was previously left out in the streets for a gentleman with Parkinson's," Peck says. "All this man needed was a buddy to help him stand up from a sitting position. This dog had very little training when we got her. Because of her size and temperament, she now lives with this gentleman and has a life of purpose."
The career opportunities are endless. The only constant is the life-saving impact that extends both ways between dog and human — an impact that may have otherwise been impossible without the connection that The Fetch Foundation achieves through its Homeless 2 Hero program.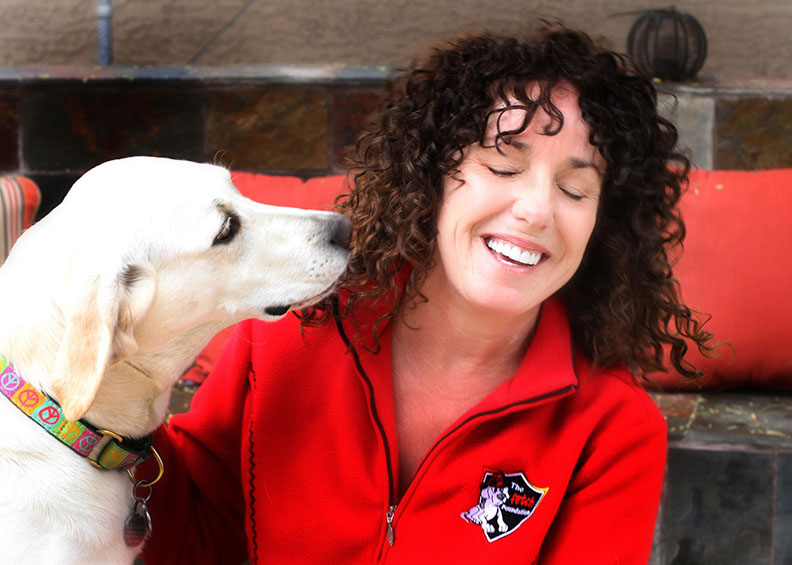 Tales of Talented Tails
Although some dogs — especially those in search and rescue positions — stay with Peck, others are fostered out to handlers. The Fetch Foundation's foster-based approach ensures that a dog does not have to live out its life in a kennel and instead lives in a home as a family member.
They then go to work each day — just like their human counterparts.
"It starts with obedience for some," Peck says. "Others are smart enough to only need direction once. But sometimes we will get that big, fat, lazy Lab and it will take a little bit longer. But that is OK. We are in it for the long haul."
Speaking of the long haul, Peck adds that once The Fetch Foundation pulls and places a dog, the nonprofit organization is committed to that dog for the entirety of its life, keeping in contact with its handlers and tracking its many success stories on the job.
There are inevitably those dogs that, for one reason or another, are unable to progress into careers. Some may never be able to capture the ideal temperament while others may be discovered to have a torn ligament or Valley fever. Peck is adamant that she will never place an unhealthy or unsuitable dog in a career. After all, lives are often at stake.
However, The Fetch Foundation will always find an incredible home for each and every one of the dogs that come through the organization.
Peck has a treasure trove of tales about the dogs that The Fetch Foundation has placed over the past decade — from Smokey, a black Labrador retriever who was found at an animal control facility after his owner died and is now a veteran fire dog in Toledo, Ohio to Nala, a yellow Labrador retriever who was about to be euthanized for destroying her owners' home and now works in human remains detection in Prescott.
There is also Mavis, a deaf puppy who was rescued from a hoarding situation, taught sign language and placed with a young girl who was deaf herself; Dr. Seuss, a German Sheprador who was rescued from a domestic violence situation and now accompanies a Phoenix police detective on high-stress calls; and Finnigan, a black Labrador retriever who was abandoned by his owner at a boarding facility and is now a proud member of FEMA Task Force 1 in New Mexico.
Emma, the first dog for which Peck served as a handler, is a white Labrador retriever who is now retired but first trained in bed bug detection before later being scented over to human remains detection. Peck laughs as she recalls the time Emma detected bed bugs in a Joseph City motel and struck fear in everyone who believed she had detected human remains.
Then there is Poppy, a terrier that Peck pulled from another rescue up north. Believing that Poppy was the cutest dog she had ever seen, Peck initially intended on putting her to work in commercials. But she quickly discovered that the dog had a knack for assisting autistic children.
"We are talent agents for these dogs," says Peck, noting that Poppy, now a certified therapy canine, visits a young boy who has difficulty eating due to sensory issues. "That is why we take in the older dogs. We do not want puppy behavior. We want to see what a dog is made of."
And believe it or not, Peck is actually allergic to dogs. She simply pushes through the side effects and has built up her immunity over time, knowing how the work that she does through The Fetch Foundation's Homeless 2 Hero program greatly benefits so many lives — both two- and four-legged.