Writer Joseph J. Airdo // Photography by Eric Jewett
President Franklin Delano Roosevelt once said, "We have always held to the hope, the belief, the conviction that there is a better life, a better world, beyond the horizon."
It is an idea that constantly encourages us to push ourselves to achieve new goals and reminds us, when we are feeling down, that there can always be a brighter tomorrow.
Our natural landscapes are living proof that so much exists farther than the possible limit of sight; beyond what we are able to foresee, know or anticipate. And, in Arizona, we are blessed with a far greater variety of landscapes than most.
"Many of my photographs are looking off into the horizon, sort of inviting the viewer to come explore," says Eric Jewett, a professional photographer based out of Tucson. "I have always been in awe of landscape artists like Ivan Shishkin and Thomas Cole, who can represent light so well. Their paintings tended to be sort of soft and dreamy.
"I partly imitate that in how I edit some of my photos. I also adhere to many of the classic rules of landscape photography — like the rule of thirds, leading lines, golden hour, etc. And I agonize over minute details like contrast, sharpness and subtle hue changes until it is just right."
Jewett adds that photography has helped him travel beyond his own horizons — both literally and figuratively.
"Something I really enjoy when I am out taking these photos is the feeling of exploration and connecting with nature," he says. "I typically shoot wide and crop at 16-by-9. It feels sort of cinematic but also allows the viewer to imagine themselves in the location."
This month, Images Arizona invites readers to do just that, with a photo essay that showcases a selection of Jewett's landscape photography. It is our sincere hope that these images draw you into — and beyond — the horizons in them, inciting both exploration and inspiration.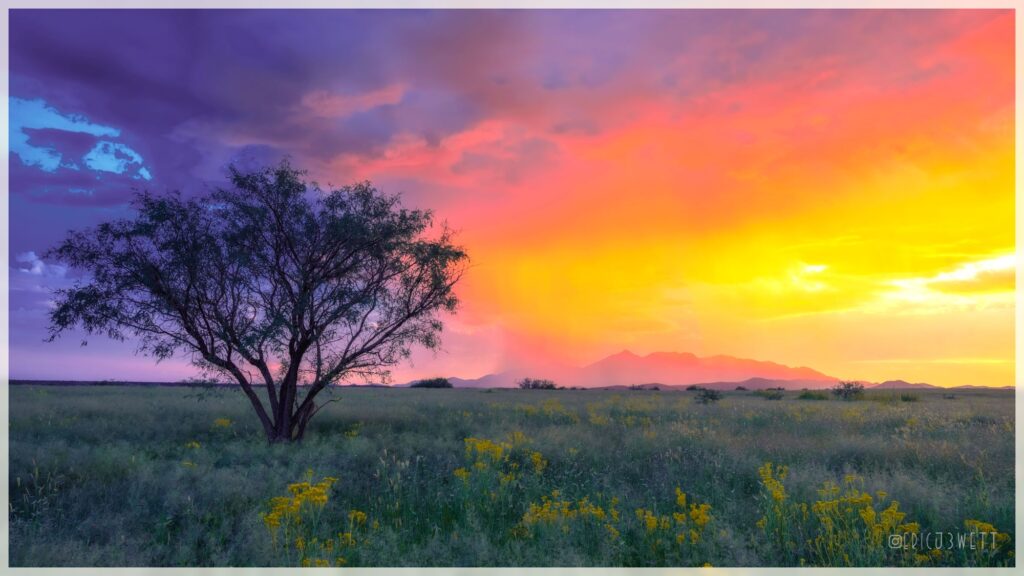 Lovely Landscapes
When out shooting landscapes, photographer Eric Jewett looks for a certain set of criteria: interesting light, foreground and mid-ground subjects, a variety of textures and contrasting colors.
"Then it is just a matter of finding the right or unique perspective and framing," Jewett says.
"Sometimes I go out with a very specific shot in mind. I might watch the weather and look it up on Google Maps ahead of time to help me figure out the right time of day to go. I will look up other people's pictures of the same thing and see what they did right and wrong. I might even draw it out.
"Other times, I do not go out with much of a plan at all. I put myself out there and things just line up. Those are often my favorite pictures because they have a story that goes along with them."
Among Jewett's favorite Arizona landscapes is Gates Pass in Tucson, which he says has great vistas and is easily accessible.
"It is a reliably pretty location," explains Jewett, adding that Las Cienegas National Conservation Area — with its grasslands and rolling hills that stretch for miles — is also high up on his list, despite it being difficult to find an interesting perspective. "If you travel a little further southeast, you will reach the Santa Rita Mountains and Madera Canyon, which are very scenic and offer a different habitat."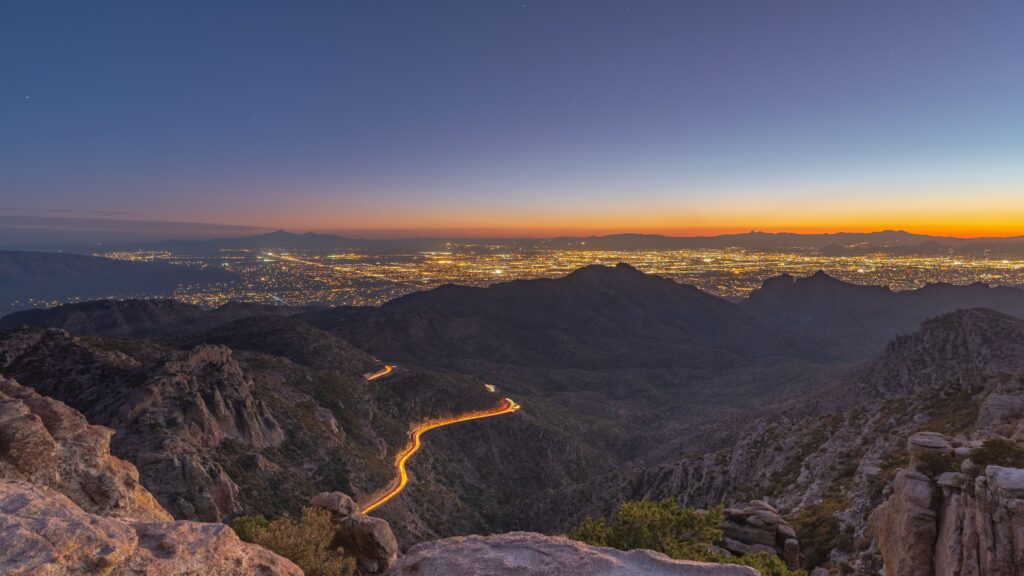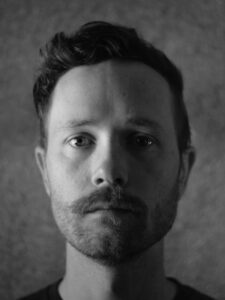 About the Photographer
Born in Phoenix, Eric Jewett grew up in Sierra Vista and recalls having a difficult time working with film in his high school photography class.
"I ruined multiple rolls of film because I would miss steps in the exposure process," Jewett admits. "I took a more advanced course at the community college when I was older. I felt more comfortable with myself at that age, which I think allowed me to be more creative and push my limits."
With his professor encouraging his creativity, Jewett's passion for photography was ignited and he decided to follow the flame.
"I never actually thought that I could make a living doing photography, but I saw job listings for real estate photographers and thought that I would give it a try," he says. "I found that I enjoyed the active work style and that I was pretty good at it."
Jewett's success in real estate photography gave him the confidence to pursue other forms of photography, so he began practicing everything from astrophotography to headshots.
"That was four years ago," he notes. "I am now a full-time real estate media specialist who does portrait and landscape work on the side. I enjoy most everything about photography — from the science and mechanics of capturing light to the intangible joy I get from producing something pleasing to the eye."