Writer Joseph J. Airdo
Photography Courtesy of Foothills Animal Rescue and Maren Sater Photography
[dropcap]T[/dropcap]hink about the time that you first invited a cat or dog into your home to become a member of your family. If you are like most people, that decision — while not made lightly — did not truly take into consideration the monumental impact that new pet would ultimately have on your life.
You suddenly had a creature in your home that depends on you for food, water, shelter and love. Almost instantaneously, that cat or dog became your constant companion — going on walks, runs or hikes with you; sleeping at the foot of your bed; and sharing your family's every emotional milestone.
Over time, you realize that you are carrying on one-sided conversations with the animal and skipped right over the part where such a routine seemed strange. And eventually, the unconditional love that you receive from and feel for that new family member becomes the standard by which you measure all other relationships.
The volunteers at Foothills Animal Rescue know the monumental impact that a pet can have on someone's life, though, as they have been seeing it happen for the past 25 years.
"People are really touched by the animals that they adopt from us," says Melissa Gable, chief engagement officer of Foothills Animal Rescue. "We have had so many people who have come in and adopt a cat or dog only to reach back out weeks, months and even years later to tell us what an important part of the family that animal has become."
This year commemorates Foothills Animal Rescue's 25th anniversary of finding loving homes for cats and dogs that dream of a family to which they can belong.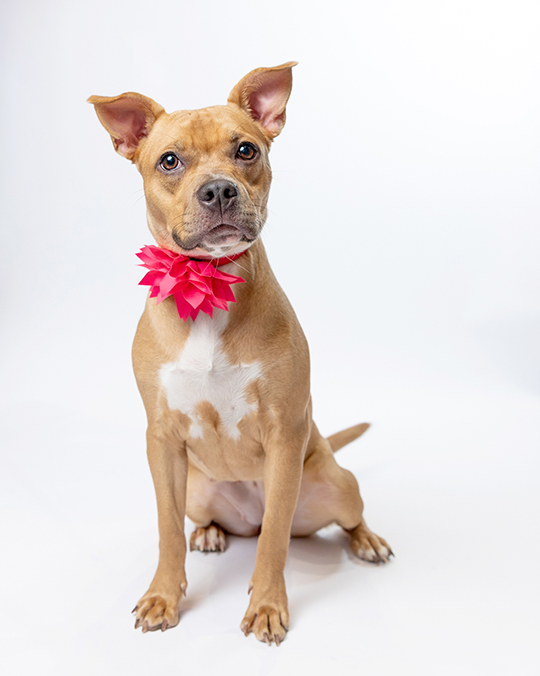 Today, the nonprofit organization has not only a beautiful and serene adoption center but also two non-consignment resale boutiques that serve as the primary source of revenue for its animal shelter. With now more than 600 active volunteers and countless cats and dogs having found forever homes, it is difficult to imagine Foothills Animal Rescue's humble beginnings in the community.
Making an Impact
Founded in 1995 in Cave Creek, Foothills Animal Rescue began as a foster-based organization dedicated to saving the lives of homeless cats and dogs.
"It was initially just a group of animal lovers who were literally sitting around someone's kitchen table and trying to come up with a way that they could help animals in the community," Gable says. "The Valley was really struggling with a pet homelessness problem back then and this group wanted to make an impact."
In the first few years, the number of animals the group could help was limited to the number of foster homes it had available. However, as time went on, the group grew in not only its number of volunteers but, more importantly, the number of animals it could help.
"At one point, we were in the back of a veterinarian's office," Gable says. "We kept cats at that facility but there was not enough room for dogs so they still had to be in foster homes."
Back then, Foothills Animal Rescue operated primarily on adoption fees and private donations — sources of revenue that have remained an integral part of the organization's ability to serve the community over the past 25 years.
"We are fortunate that we are in a part of the Valley where our neighbors are huge animal lovers," Gable says. "They have always been very supportive of our efforts. We receive some [support] through grant money and money that comes in through special events, but it is really the private citizens and animal lovers who we rely on most."
In 2010, Foothills Animal Rescue opened its first standing adoption center at 23030 N. Pima Road in Scottsdale, again increasing the number of animals it could help. The facility also gave the organization an additional source of revenue.
The standing adoption center doubled as a non-consignment resale boutique, featuring a space for the sale of clothing, pet supplies, furniture, housewares, accessories and jewelry. It was an instant hit with customers who were eager to not only find a fantastic treasure at a terrific price but to also see their purchases benefit a very admirable cause.
Business at the boutique was so successful that the organization decided to not only eventually expand upon the store space but to also open this past February a second location at 7202 E. Ho Road in Carefree.
A Safe Haven
Funds have little value without a proper place to utilize them, though. Fortunately, Foothills Animal Rescue had a guardian angel in the form of a woman named Brynne Alanna Smith. After Smith — an animal lover — passed away unexpectedly, her family reached out to the organization and offered to help.
In December 2016, Foothills Animal Rescue opened its Brynne Smith Memorial Campus Adoption Center at 10197 E. Bell Road in Scottsdale, which provides a safe haven to homeless cats and dogs awaiting their forever home. It is also a testament to the important role that companion animals play in our lives.
"As soon as we moved into the facility, our numbers for the animals that were adopted out easily doubled," Gable says. "Whereas before we were relying a lot on community events and setting up temporary pens at different pet supplies stores, we now have this beautiful shelter where we can showcase these animals and they can be directly adopted by the public."
Brynne Smith Memorial Campus Adoption Center was built with the animals in mind. When you walk inside, you can immediately see, smell, hear and feel the difference between the adoption center and most other animal shelters.
Cages have been replaced by "community cat rooms" and "doggy suites." The air smells fresh and unpolluted. And instead of a bunch of barking, there is a serene silence evident of a space where animals are being well cared for.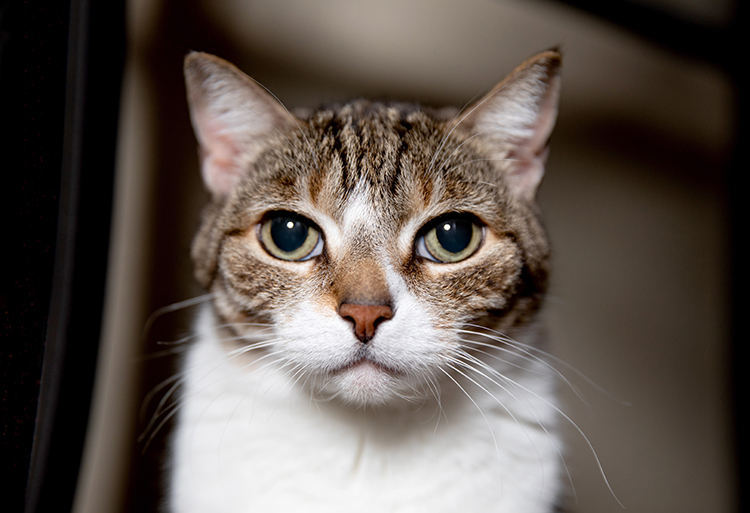 "We have a lot of people who come in and compare us to a pet resort," Gable says. "Sometimes, other animal shelters can be sad and overwhelming for folks. In planning our shelter, we wanted it to be a place where the community would feel comfortable."
Foothills Animal Rescue occasionally hosts special events at the center, such as Yappy Yoga, but its primary focus is finding loving homes for animals — especially those that are at risk for euthanasia at other shelters due to limited space or minor medical conditions.
"When we first started, we could not afford medical care for a lot of the animals," Gable explains. "Now, we are taking in animals that we know need special medical care and, because of the support that we have received from our donors, we are able to provide that care."
Part of the Family
Gable says that after 25 years, Foothills Animal Rescue's goal has not changed.
"The goal 25 years ago was to help animals in our community," she says. "The goal is still to help animals in our community."
The only things about that goal that have changed are the ways Foothills Animal Rescue accomplishes it and the resources with which it has to do so.
"Over the years, we have changed how we look at it," Gable explains. "We think about what we can do to make the animals that we have more adoptable. We focus on their behavior, send them to obedience school and try to find ways to make them more — for lack of a better term — marketable to the potential adopter. We do a lot more enrichment activities now with toys, games and programs that are designed to keep the animals that we have here mentally and physically healthy."
It is all in the name of finding loving families into which the cats and dogs at their facility can be welcomed with open arms.
"One of my favorite things about Foothills Animal Rescue is the fact that we keep in touch with our adopters," Gable adds. "We have people who stop by with the cat or dog that they adopted from us years ago just to check in and say hello. I like that we all stay in touch because it is bittersweet when an animal gets adopted.
"We are happy and it is a celebration but we have become very attached to them. While they are here, we treat them like they are our own. So it is always nice to hear follow-up stories about how well a particular animal is doing with their new family."
Foothills Animal Rescue's Brynn Smith Memorial Campus Adoption Center
10197 E. Bell Road, Scottsdale
480-488-9890