Writer Shannon Severson
Opening Photo Courtesy of LB Photography
All Other Photos Courtesy of David Cottle
[dropcap]A[/dropcap] young student steps onto the stage. The crowd is hushed for just a moment, pausing to listen for the first chord she will strum on her guitar. She's prepared for this, so she takes a deep breath and begins, her voice amplified above the notes as she claims the spot she earned in this showcase of talent.
Each year, teen performers in grades 6–12 perform as part of Rock the District — an annual benefit concert produced by Cave Creek Unified Education Foundation. Many of the acts hope to follow in the footsteps of those that have gone on to success after being discovered at the event.
Like many other events planned for this month, the 11th Annual Rock the District was canceled as a health precaution. Organizers note that they hope all of this year's scheduled performers who auditioned and made the cut are proud of their hard work and keep striving for success.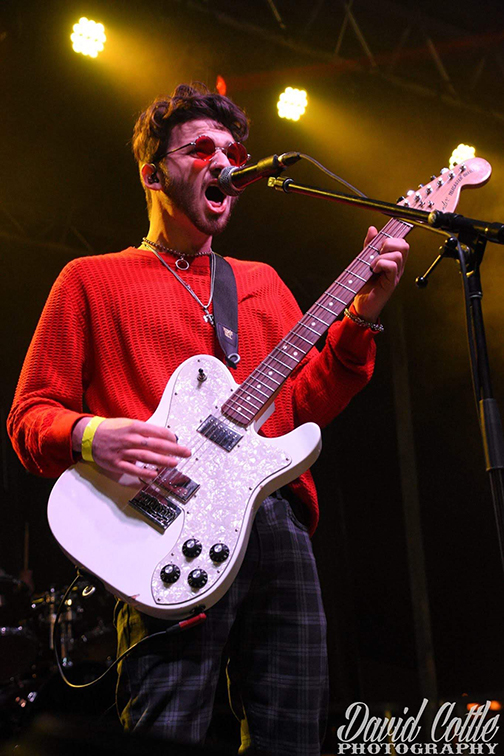 Cave Creek Unified Education Foundation is committed to continuing to help them do that. The organization's president Sarah Byrne says that the process this year's auditionees went through was designed to give them the "full experience."
"They must write bios, bring headshots and perform for a panel of judges," Bryne says. "It's a real-life situation. Then we provide a free mentoring day where they receive advice and direction from music industry people and professional musicians. They learn how to put on a good show and the kids have a basis of how to go on and pursue music if they're committed to it."
As education funding tightens, schools must often make the difficult decision to cut arts programs — particularly music, even though neuroscience research indicates that music instruction actually strengthens networks in the brain associated with spatial intelligence, language, listening and math skills.
Founded in 2009 by Melissa Nelson, a Cactus Shadows High School student, Rock the District is Cave Creek Unified Education Foundation's signature fundraising event to support underfunded programs in Cave Creek schools — including the arts. Nelson's dream to help alleviate budget cuts has become a community tradition. Over the years, Cave Creek Unified Education Foundation has awarded its educators more than $200,000 in grants.
Alumni sometimes return to give back to the program that launched their music careers. Promise To Myself is a four-man Phoenix alternative pop-rock band that debuted at Rock the District and went on to sign a recording deal with 80/20 Records. In February, the band released its second EP, "I Might Be Crazy."
The band's lead vocalist Karl Nagy, a graduate of Pinnacle High School who is now pursuing an interdisciplinary sciences degree at Arizona State University, says he and the other band members in Promise To Myself entered the showcase for the opportunity to play good music and to help out a great cause.
Looking back, Nagy recalls the rocky first audition that became the genesis of a music career.
"Our first audition [for Rock The District] was god-awful, but for some reason they let us in," he says. "We have been a part of it ever since. We are always happy to give back to Rock the District because we credit it with our success so far."
Nagy adds that it is interesting to see the growth in the kids who keep coming back to the event.
"Last year, all four of us mentored and our goal was to teach stage presence and how to relax and have a good time," he says. "It even tests our knowledge of how to benefit the musicians in the way that would be most helpful.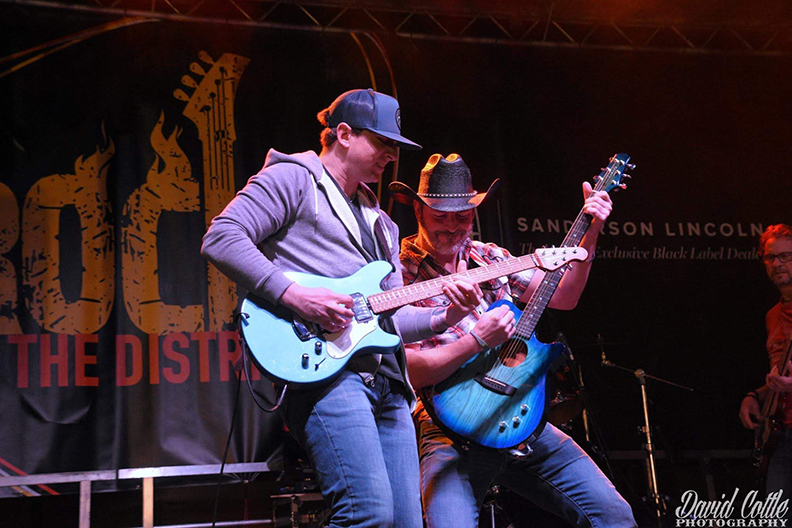 "[Rhythm guitarist] Zack Bruge and I say that no one comes to a show to see something perfect. They want to see a show, so just keep moving and feel comfortable in the space. The stage is where you want to live. You need to make it your home."
An attitude toward experimentation and not being afraid to fail is something on which each one of the band members in Promise To Myself prides himself. It's also something that they're able to use to give young artists the courage to keep trying.
"There's only so much being taught can teach you without having the actual experience," Nagy explains.
All of the teen performers who take the stage as part of Rock the District each year gain that experience and therefore possess the knowledge that may help them launch their own music careers — while also benefiting thousands of other students in the process.
11th Annual Rock the District
Like many other events planned for this month, the 11th Annual Rock the District was canceled as a health precaution. Congratulations to all of this year's scheduled performers who auditioned and made the cut. Images Arizona encourages you to support these talented students and the event's producing organization Cave Creek Unified Education Foundation. To do so and for more information, visit rockthedistrict.net