Photos by David LeVine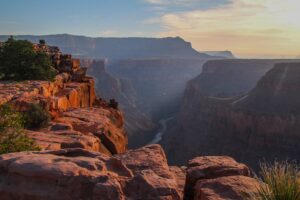 Landscape and wildlife photographer David LeVine recently submitted a photo that he took of Cape Royal — the southernmost viewpoint on the North Rim of the Grand Canyon.
"A seven-hour drive started at 4 a.m. and culminated with my brother and I spending three hours in one spot to stake our claim from the other photographers for three minutes of clouds at sunset," LeVine says.
Have a summer snapshot of Arizona life? Submit your photos to images@imagesaz.com for possible publication on this website or in an upcoming issue.